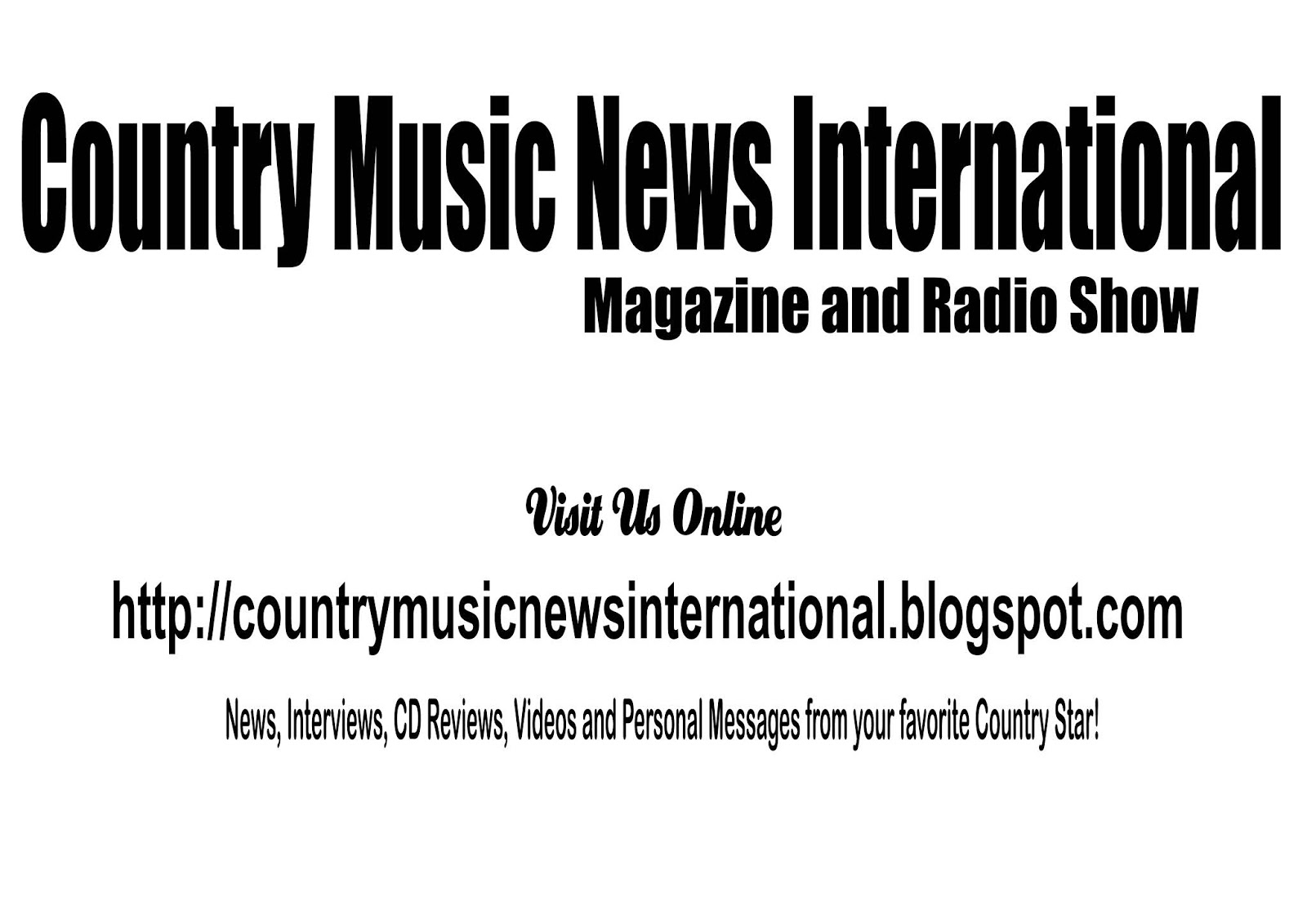 Ward Thomas Interview by Christian Lamitschka for Country Music News International Magazine & Radio Show
1. Lamitschka:  What is the biggest difference between your latest
record and the one you have done before?
Answer: The biggest difference between Cartwheels and Restless
Minds is probably the themes we are writing about and that the new album
explores a wider range of musical genres.
2. Lamitschka:  Is there any musician, which inspires you two and
how?
Answer: We're inspired by many musicians and artists! We love
the Dixie
Chicks, their musicianship is outstanding and
we're also huge fans of Fleetwood Mac! We're also actually inspired by our band
all the time; they all teach us something new musically everyday.
3. Lamitschka:  And is there any specific person, who inspired you
to become artists?
Answer: We have so many but if you'd ask who specifically we'd have
to say Taylor
Swift.
4. Lamitschka:  When you think of your career, are there any
moments that stand out? Highlights or achievements, which you are especially
proud of?
Answer: There are many moments yet again but having a Number One
album in the UK is pretty up there as a proud and unforgettable moment. Many
stand out shows and tours also. Both our shows at London's Shepherds Bush
Empire were pretty special and all our Hyde Park experiences where we've been
lucky to have performed alongside Paul Simon, Tom Petty and Stevie Nicks
amongst others!
5. Lamitschka:  What is your favorite song you ever have recorded
and is there a story to the song?
Answer: That's a hard question for us as we have a new favorite
every week. But the recording experience of 3 of our songs off the new album,
Deepest You, This Too Will Pass and Hopeless was pretty special as we had Matt
Sheeran (Ed's brother) come in with a string quartet from the philharmonic
orchestra with the most beautiful arrangements for these songs and it just
bought so much magic and a new emotion to each song. And watching the process
was surreal.
6. Lamitschka:  Often music has a big impact on people. Do you have
a story how a fan was affected by your music?
Answer: We wrote a song called Safe from our Cartwheels album and
this has had an impact on a few people who follow our music. This song is all
about going through a form of abuse, doesn't matter what form, but many have
messaged us with their stories whether its domestic, emotional or sexual. We've
heard them say that they hadn't managed to find a song to help them through
what they've gone through but Safe spoke to them in a way that no other song
has.
7. Lamitschka:  As an artist, your schedule probably is full of
interviews, touring, recording new music etc.? What do you like best?
Answer: This is what makes us love what we do so much as no day is
ever the same. But we'd have to say songwriting has to be our favorite part.
Coming up with something from scratch then building it into something is the
most fulfilling feeling.
8. Lamitschka:  Fans are always hungry for good road stories. Is
there any you could share with us?
Answer: There's many! Lots of funny delirious moments! Many on and
off stage…. We've got lost getting to the stage before… There was a time
when we were in Edinburgh and we all had a few drinks… tried climbing over a
spiked fence… ending with me (Lizzy) getting my foot impaled. 🥴
9. Lamitschka:  What's the best compliment a fan has ever given
you?
Answer: The best compliments to us are their stories about how
they've related to our songs… it always makes us realize why we do what we
do.
10. Lamitschka:  Is there anything you would like to tell your
fans?
Answer: Thank you to everyone who continues to support us and
inspires us to write more albums.