SWEETHEARTS OF THE RODEO GUEST ON
THE MIKE HUCKABEE SHOW
Sisters Janis Oliver & Kristine Arnold Join Former Arkansas Governor Mike Huckabee
on Nationally Syndicated Radio Show this Friday, November 16 @ 1:30 PM EST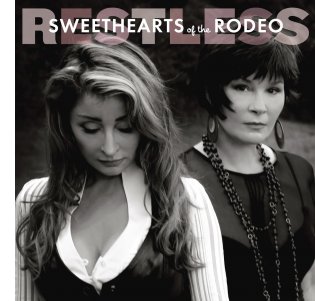 Nashville, Tenn. (November 14, 2012) – This Friday, November 16, country music duo Sweethearts of the Rodeo join former Arkansas Governor Mike Huckabee on his nationally syndicated radio program, The Mike Huckabee Show. The Governor's new show, syndicated through Cumulus Media, can be heard on more than 200 stations throughout the nation (visit www.mikehuckabee.com for local listings).
Sisters Janis Oliver and Kristine Arnold will join Governor Huckabee at 1:30 PM EST for a live chat all about their big return to the country music scene and their newly released album, Restless.
Restless marks the first album from the Sweethearts of the Rodeo in 16 years.
About Sweethearts of the Rodeo
Janis
Oliver and Kristine Arnold have been singing together since their
childhood, forming Sweethearts of the Rodeo as teens. The sisters landed
a recording contract in Nashville in 1985 and debuted on the charts
with a remake of The Everly Brothers' "Hey Doll Baby" the following
year. They followed it with a string of smash hits that include "Chains
of Gold," "Since I Found You," and "Gotta Get Away."
In
the years that followed, Janis and Kristine might have been better
known for balancing motherhood and life more than their music but it
makes those years no less impressive. Kristine dedicated her time to her
life and family while Janis spent her time training and showing horses.
Together, the sisters ran a stylish clothing boutique for several
years.
As life comes full circle, Janis and Kristine have rededicated themselves to their music, releasing Restless and touring nationwide.