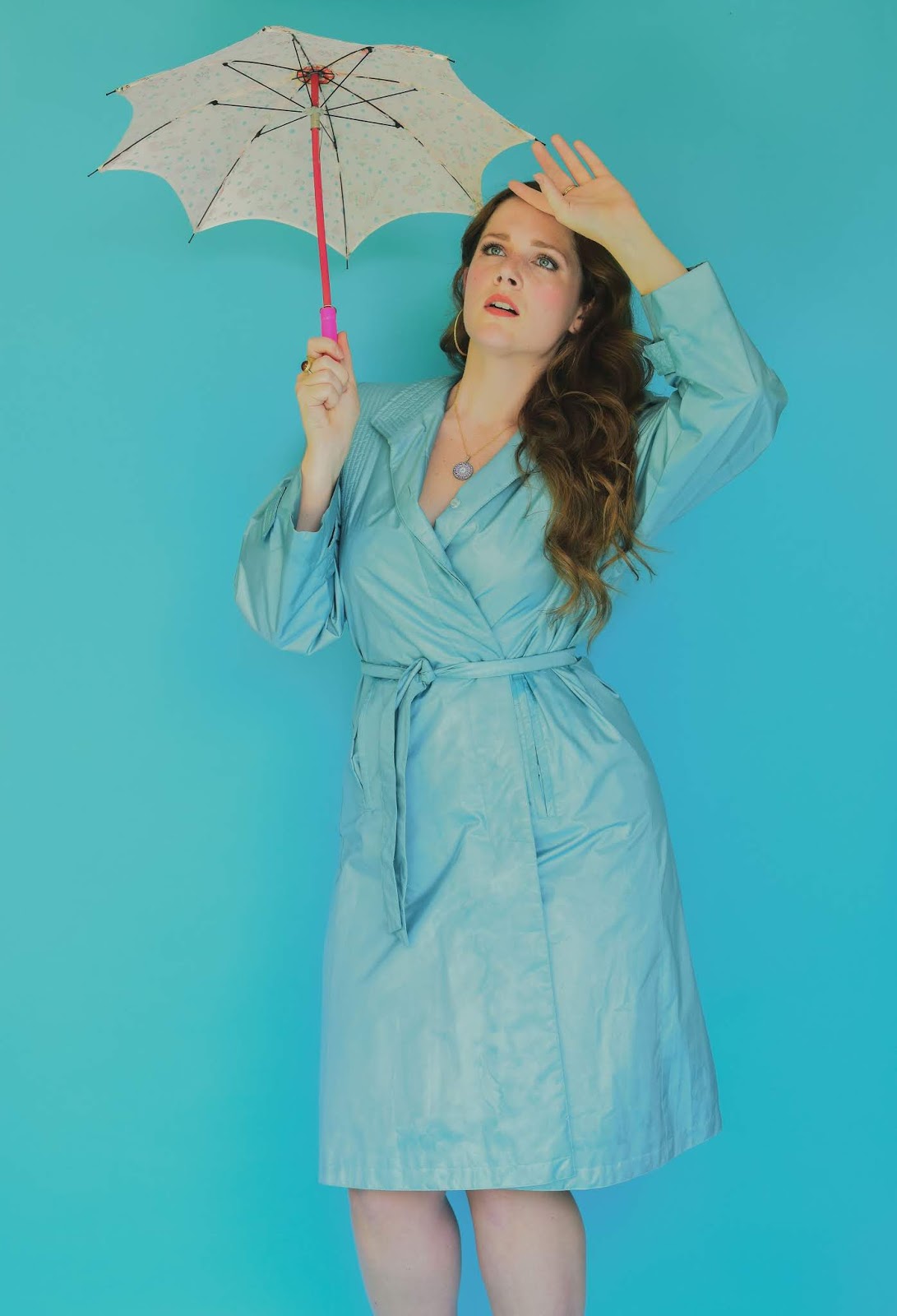 Erin Lunsford Interview by Christian Lamitschka for Country Music News International Magazine & Radio Show
1.
Lamitschka:
Many European fans travel to the United States to attend the several of the
music festivals for the opportunity to see so many of their favorite artists,
bands and celebrities. Will you be participating and how will the fans be able
to find you?
Answer: Festivals are my
favorite way to connect with fans. It's such a fun atmosphere and oftentimes
I'm able to talk and visit with fans when I usually can't at a venue.  I'll be playing several festivals this summer
and fall in the US! I'll be at Red Wing Roots in Virginia, MusikFest in
Pennsylvania, and The Big What in North Carolina.
2.
Lamitschka:
Fans are always hungry for good road stories. Do you have one you can share
with us (come on don't be shy)?
Answer: I've had some crazy ups and
downs on the road. I've popped tires on the band van and almost lost control of
it in the process. My first time playing in New York City, I didn't have a
place for the band to stay so we asked the audience for a spot to crash and
someone graciously offered for us to sleep on their floor. We ended up fitting
like tetris pieces onto the floor of a TINY 1-bedroom Times Square apartment.
It was my first time sleeping in an old city apartment and I didn't realize
that the radiator made so much noise during the night – it sounded like someone
was hitting a metal pipe with another metal pipe with all their might. All.
Night. Long. I don't know how that guy sleeps normally, I guess he's just used
to the noise.
3.
Lamitschka:
How was the last year for you? What were your highlights?
Answer:  The last year has been
full of growth. Almost a year ago I started recording this album, The Damsel. It was a brief, but
satisfying recording process with a great producer in a studio that was just
fifteen minutes from my house. I've been really focusing on my writing and
allowing myself to be more creative and more exploratory in my songwriting
style. I'm trying to let go of the writing hangups I usually experience,
allowing myself some more wiggle room. I took up boxing in the last year and
have been trying to get better at that.
4.
Lamitschka:
How did you choose the title for the CD?  Is there a story behind the
name?
Answer:  The title for the
album is very special to me. The Damsel
is purposefully ironic.It comes from the lyrics in my tune, "27 Summers Down." The line is,
"I'm so tired of being single still, but I won't play the Damsel." It kinda
sums up my whole ideology of being an independent, imperfect, woman who's
unwilling to sacrifice her dreams or creativity for a partner. The idea in
titling the album was to reclaim the word "damsel." It's mostly used in a
negative way when describing a woman: she's the damsel in distress, she's
helpless, she needs a man to rescue her. I don't want to be that kind of
damsel, but I also think there's nothing wrong with being single and being
alone. I want to be a self-sufficient, powerful, woman who strives towards
growth and is resolved to be a fierce friend, sister, daughter, activist, and
woman.
5.
Lamitschka:
Do you write the songs yourself? If not, how do you go about finding the songs
for your CD?
Answer:  I wrote all of the
songs on this albu,. Some of the tunes are upwards of ten years old now, which
seems crazy. But I wasn't really focusing on my solo project for a while. For the
last eight years I've been really pushing my band, Erin & The Wildfire. So
a few tunes I've written for my solo project had just fallen by the wayside.
"Don't Leave Me In The Dark" was written in 2010 and it's probably the oldest
track on the record. I'm so proud of that tune, but also thrilled to present
the growth in my writing since that song came about. The songs on this record
are all about personal stories of family, friends, and romantic endeavors, so
they are all very tender and specific snapshots in my mind.
6.
Lamitschka:
What is your favorite song among all the songs you have recorded and what's the
story behind it?
Answer:  My favorite song on
the record is "Neighbor's Eye." I wrote it after attending the Women's March in
Washington, D.C. three years ago. This was the month Trump was inaugurated and
there was a women's march scheduled the same weekend in protest. I was
terrified going into the march. I almost didn't go because I was afraid there
would be violence or chaos. But I decided if all of my dearest women friends
were going, I also had to go. In the end I'm so glad I went! It was a beautiful
celebration of women, peaceful protest, and solidarity against injustice. I
felt inspired after the march to write this song, "Neighbor's Eye," about
loving your neighbor. And knowing that you're on the "right side" of things if
you're acting out of love and not out of fear.
7.
Lamitschka:
Do you have any interesting stories about how fans have been affected by your
music?
Answer:  Connecting with people
through my songs and stories is my favorite part of performing. I did have an
especially moving moment in January of 2019 in New York City. I was playing a
small show in Brooklyn and I played my song, "Wherever You Are." This tune is
about my mom wanting me to move to Nashville to pursue my music career, but I
decided to grow roots in Virginia instead. After the show, a woman came up to
me who's also a songwriter and she told me "Wherever You Are" inspired her to
finally book a tour for herself and get out of her shell. She said she was
afraid to really pursue her own music because of how it would affect her
family, but that my tune helped her accept that no matter where she was, her
family would still love and support her. Kind of sappy, but we both cried and
hugged and I felt like I'd made a small difference in someone's creative path.
8.
Lamitschka:
Who inspires you musically and how deep do your musical roots run?
Answer:  My musical roots run
deep! My family is from the Appalachian Mountains of Southwestern Virginia and
they passed on a tradition of Old Time and Bluegrass music. I grew up playing
Bluegrass guitar and learning folks songs and fiddle tunes at family
gatherings. I'm largely inspired by my mom's musical teachings – she's a voice
and guitar teacher based in Fincastle, Virginia. I've always been moved by
Dolly Parton, Norah Jones, Eva Cassidy, Whitney Houston, Chris Stapleton, and
other great vocalists. Dolly Parton has been so influential because of her angelic
voice but also her prolific songwriting. She's got a song for any feeling you
might ever have! I'd like to have a catalog like that someday.
9.
Lamitschka:
What do you think about today's music industry?
Answer:  I think it's tough.
Especially right now in the U.S. with the Coronavirus crashing the entire gig
economy. All of my gigs for the next 3+ months have been cancelled and my
income has totally halted! Before all this went down two weeks ago, I was
feeling pretty hopeful about my album release tour and the prospect of getting
my music out there as an independent artist. I'm scared moving forward because
I don't know how the scene will recover and when. But I know I was meant to
make music, so I will find a way to keep it going. Weird times right now
though! I've been trying to do LiveStream shows from Facebook and Instagram to
help make some tips, but we will see how long I can keep it going.
10.  Lamitschka:  When you get time
off, how do you like to relax?
Answer:  I love working out and
hiking. I've recently picked up boxing and I have been doing weight
lifting/muscle training for a few years. TV always zens me out and helps me
relax too. Thank you Amy Poehler for creating Parks & Recreation.
11.  Lamitschka:  Is there any place
you haven't played that you would like to?
Answer:  I would love to do a
European tour! I was planning to come to Ireland and England in June 2020, but
that trip might have to be postponed because of the virus. But I've always
romanticized the idea of a European tour in my head. I imagine playing on
street corners and subway platforms, small clubs with red velvet curtains over
the stage, pastry shops with big bright windows. Are those real places? Who can
help me book those spots?
Photo Credit Christina Swanson