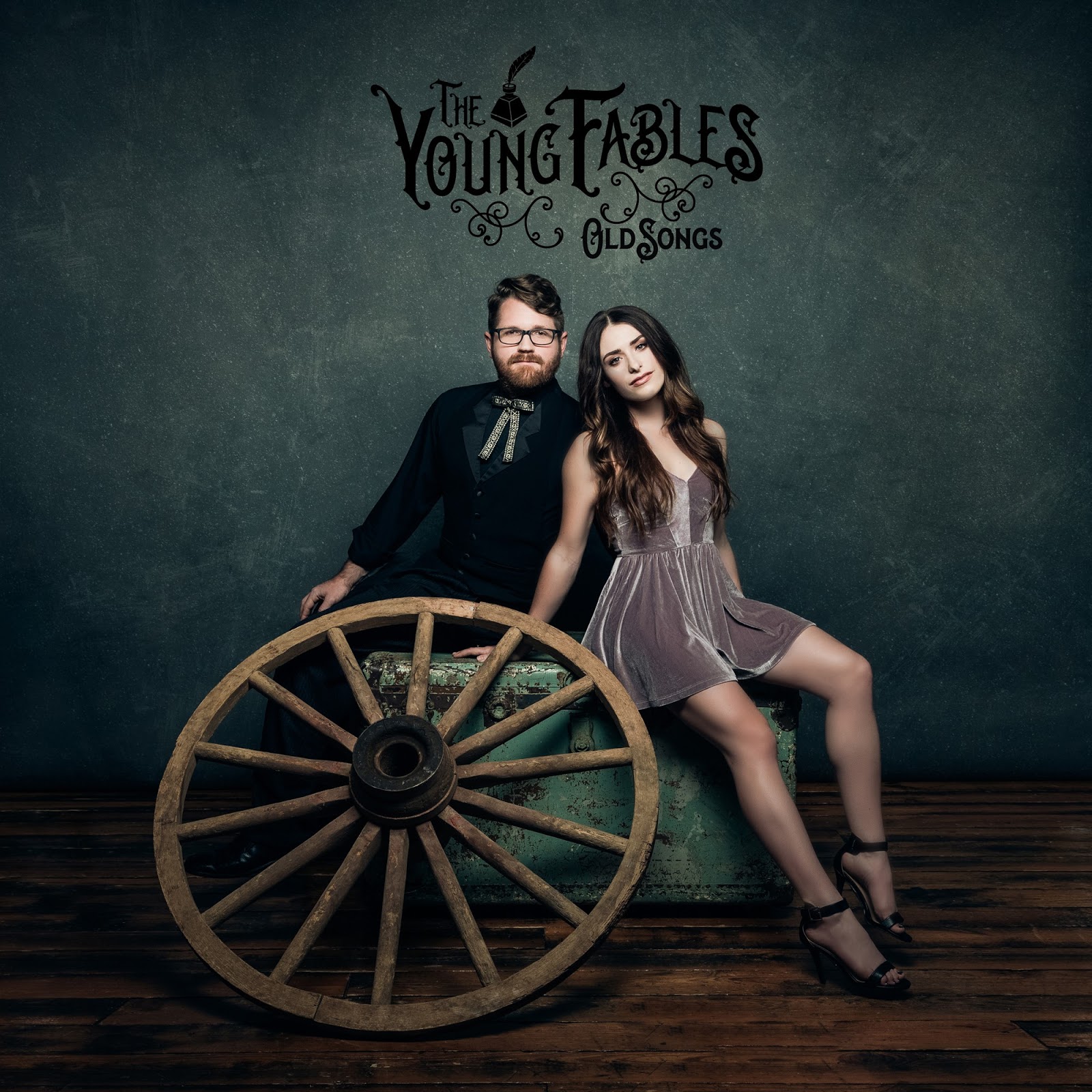 The Young Fables Interview
Lamitschka:
Music has many new fans throughout Europe who may be hearing about you for the
first time. How would you describe yourself and the music you play to someone
who has never seen or heard you?
Laurel: We define our
sound as "Modern Traditional Country." Our music is founded in strong
traditional roots, but I was born in the late 90's, so it is infused with the
feel of a fresh generation.
Lamitschka:  How
was the last year for you? What were your highlights?
Laurel: We opened for
Josh Turner. We recorded a full length album with Grammy Award Winning Mitch
Dane. We wrote tons of songs and played hundreds of shows. Our following, The
Youngins, have filled our hearts with more love the past year than ever before.
They are extremely supportive and it's nice to feel as if we have a safety net
in that.
Lamitschka:  What
is your latest CD and how's it doing?
Wes: Our latest CD is
"Old Songs". It's not released to the public yet, only to our
Kickstarter backers. It will be available for streaming in its entirety May
4th. We've learned that everyone seems to have a different favorite song from
the record and that makes us feel like we're doing something right.
Lamitschka:
Please tell us about the songs on your album (influences, etc).
Wes: We aren't in the
habit of chasing the "big hit" or a "number one." For us, we find much more
value in relaying truth. Whether it's our story or the story of a co-writer,
all of our work is co-written with the heart. We also love to touch on topics
that most writers shy away from, but that maybe people really need to
hear. It's a challenge and we welcome it. It makes us better writers. We
learn something from every song we write.
One of the songs on
the new record entitled "Daddy's Girl" will be the subject of a short form
documentary we are releasing this fall entitled "The Fable of a Song". The
concept was to film the entire process of a song from the very first day of
writing straight through the recording and mastering in the studio. We wanted
to pull back the curtain and allow our fan base to peek in on the journey of a
song by The Young Fables. We are thrilled with the results. "Daddy's Girl"
turned out to be a fan favorite from the record, so we feel like we may have
caught lightening in a bottle.
Lamitschka:  Your
current single is being played by radio. What do you feel is special about this
song that makes people want to hear it?
Laurel: "Half As Good"
is a special song. Most of us have dealt first hand with the experience of
waiting for something or someone to change the game. And then just as you give
up looking, you meet someone who becomes a catalyst to everything you never
knew. And all of a sudden your life gets a steroid shot and you can't imagine
ever having lived without your partner. "Half As Good" is sort of a sequel song
to a track called "Two" on our first record.
Lamitschka:  Do
you have any interesting stories about how fans have been affected by your
music?
Laurel: We didn't
realize just how profoundly our music touched people until we launched a
crowdfunding campaign to help fund the recording of "Old Songs". We raised
$20,000 in 8 days. We still pinch ourselves.
Lamitschka:  Who
inspires you musically and how deep do your musical roots run?
Wes: We love classic
country, but you never know where musical influences can come from. Have
you ever heard Laurel rap? She's actually pretty good.
Lamitschka:  What
do you think about today's music scene versus its past and where do you see it
going in the future?
Wes: The music scene
today is wild. With the explosion of the internet and social platforms,
listeners are equipped to really dig into the story of an artist. Access to all
that is available now as opposed to yesteryear is a recipe for the magic that
lives in music. Every day the industry wakes to another frontier. No one knows
where it's going & that's exciting.
Lamitschka:  As
an artist, you so many tasks such as recording, touring, interviews. What do
you like best, what's your favorite activity?
Wes: We play a show
every day, sometimes multiple times a day, and that's all we've ever wanted to
do. Simply play music.
Lamitschka:  What
drives you?
Laurel: We have a
unique situation. We are partners in life, in music and in business. We drive
one another. When one of us is having a challenging day the other steps in with
encouragement. It's kinda like having a trainer.