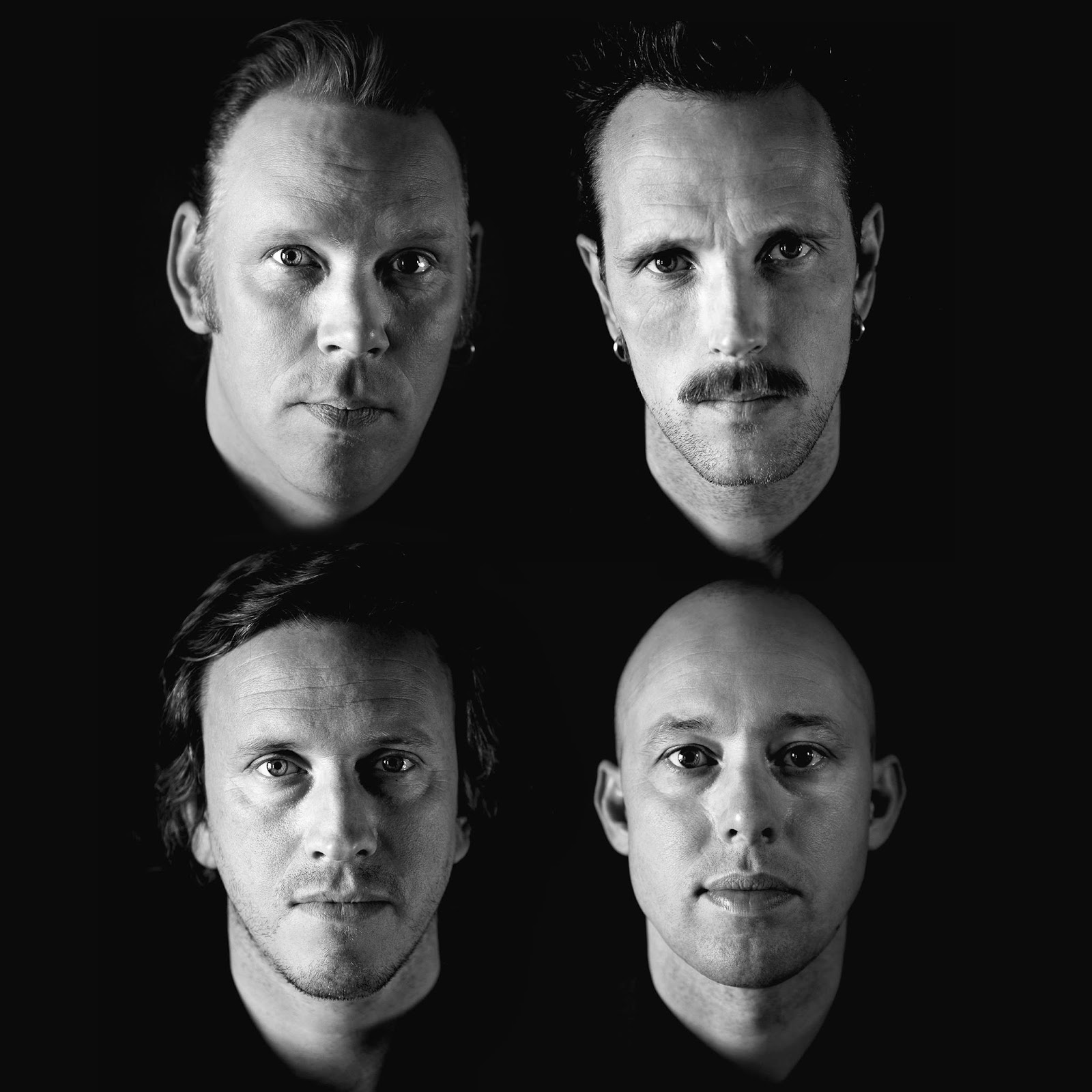 The Violent Years Interview by Christian Lamitschka for Country Music News International Magazine & Radio Show
Lamitschka:
Music has many new fans throughout Europe who may be hearing about you for the
first time. How would you describe yourself and the music you play to someone
who has never seen or heard you?
The
Violent years: This is a good question but also quite hard to answer!
I'm
gonna give it a try!
Our
music is americana,  80s pop, post-punk and its all marinated in The
Beatles chords and harmonies!
We
are very melodic and harsh at the same time. As a kid I was listening to
Beatles a lot and fell in love with their creative use of sounds etc etc. The
problem was I could not sing as high and clear as them so it was Cohen, Cave
and Scott Walker that made me sing!
We
have pretty much the same influences within the group and live in a small town
by the sea in south Norway.
Nearness
to nature may be an important thing in all this. Some people call it «Northern
melancholy», others say americana. I'd say we really dont fit into any genre
because we never know where we are going. I think that is our strength
really.
Lamitschka:
How did you choose the title for the CD?  Is there a story behind the
name?
The
violent years :
The
title came from the track with the same name. I came up with this melody and
just liked the word «antarctica». It describes the worst place you can ever be
in and sometimes we have to go trough bad stuff to grow or just get rid of the
things we dont want in life.
The
title was nice because it represents the whole album in a way I find
beautiful.
Lamitschka:
Please tell us about the songs on your album (influences, etc).
The
songs are mainly about «male problems» in the modern western society!
The
track «praise the rain» is about climate change and pollution and how nature
hopefully finds a sollution. The album has few «boy meet girl» tracks and the
men here are older, wiser, angry and desillusioned.
The
main influences for this album are the birthday party, bowie and the Beatles.
Pretty sick mix ?! Hhaha
Lamitschka:
What is the difference between your last CD and your current one?
Via
antarctica is more heavy and intense. The last CD we kind of fled the americana
sound and tried new things. More synths and more «pop» oriented songs. As a
writer I never say: «I cant do this or that» I try not to be stuck in the same
recipie and repeate myself.
Via
antarctica was in fact made before Blame but we had a robbery where the files
got stolen. Feeling destroyed by all the shit that followed we made the blame
album.
Then
we rebuild the via album. It was a painful and hard thing to do because you
have to find back to the emotions that made the songs in the first place.
Luckily
the drums and some other parts were on a backup-disc!
Lamitschka:
What kind of songs do you like to record the most?
The
violent years:
The
songs that surprises us because they suddenly appear in a different way, full
of new emotions and «colors». The fun thing with songs is that you never know
whats gonna happen when they are being recorded.
They
kind of take control and we lose our!
There
is something addictive to the process and what it does to you!
In
the future we want to experiment with more complex and weird sounds. But its a
learning process. We have just begun actually.
Lamitschka:
As an artist, you so many tasks such as recording, touring, interviews. What do
you like best, what's your favorite activity?
Playing
live and get lost in the music may very well be the biggest kick! When you feel
you present the songs in a good way.
Every
time is a chance to be at your best.
We
also like to drink beer and talk with nice people! The social thing, being with
friends is a really big part of it.
I
like to come up with ideas in my home but I need the others to complete them!
The band is bigger than us individually. Its unexplainable really.
We
are also very into flyfishing and we bring our rods with us on tours
haha.
Lamitschka:
Who is your biggest critic, yourself or others?
That
has to be us! I really find it hard to listen to songs after they are
«completed». They are ideas caught on «tape» and that excact version can always
be topped.
The
day I'm 100% satisfied something is wrong.
Its
such a wonderfull thing to make music and there are so many talents out
there!
I
think its important to stay openminded and listen to music you think you dont
like now and then.
Lamitschka:
When you get time off, how do you like to relax?
We
enjoy fishing and outdoorlife!
Or
just lay in the sun and have a cold beer listening to the wind in the trees !
Lamitschka:
Is there any place you haven't played that you would like to?
Yes
indeed! I could mention many but every scene, club or festival has  its
own vibe and we just want to play as much as possible.
Lamitschka:
What can your fans expect to see when they see you in concert?
They
will see a band playing the music they love in a passionate way!
Lamitschka:
What's your favorite song that you wish you could have recorded?
Fun
question !
Oh
damn there are so many incredible songs out there !!!!
Among
all the songs we love I have to say «wicked game»
B
minor – a major and e major. These three chords and that insane twangy
riff.
Its
a cliche to mention this ? I dont know. I just find it extremely haunting and
perfect.
Its
sounds like it was supposed to excist.
Cohen
has many I was I'd written. So have many others.
«When
the partys over» by Billie Eilish. Wow she was 15-16 when she wrote it.
What
a lovely track that is.
Not
at all expected but very welcome !