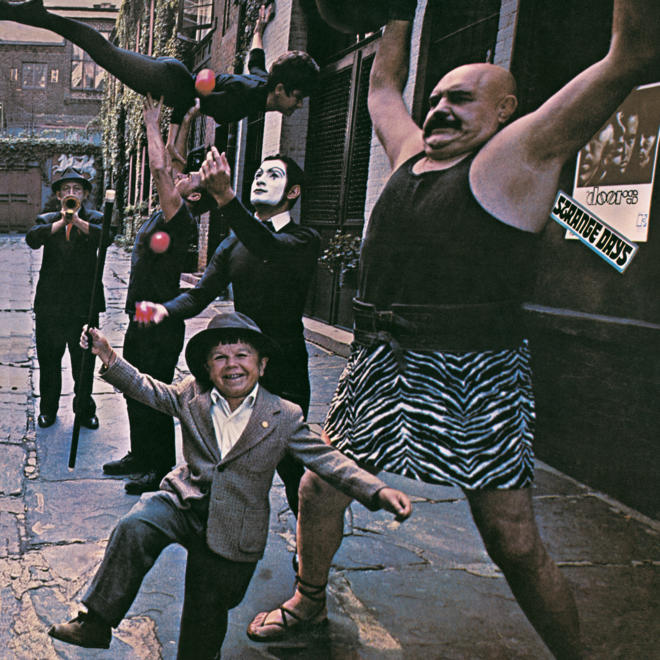 THE DOORS
Im
Januar 1967 spielte sich das selbstbetitelte Debüt-Album von The Doors
auf Anhieb in den Olymp der Rock-Alben. Im September desselben Jahres
erschien ihr ebenfalls Platin-ausgezeichnetes zweites Album "Strange
Days", das sich mit zeitlosen Klassikern wie "Love Me Two Times", "When
The Music's Over" und dem Titeltrack auf Platz #3 der
Billboard-Albumcharts katapultierte.
Diesen
Freitag vollenden The Doors das Jahr ihres 50. Jubiläums mit einer
neuen Edition des Albums "Strange Days", das nun die Stereo- und
originalen Mono-Mixe auf 2 CDs sowie den originalen Mono-Mix auf Vinyl
präsentiert, produziert und remasteret vom Toningenieur des Originals,
Bruce Botnik.
"Strange
Days" besteht aus einer Mischung von Songs, die während der Tour 'on
the road' geschrieben wurden, und einigen Songs, die schon vor den
Aufnahmen zum Debüt-Album entstanden waren.