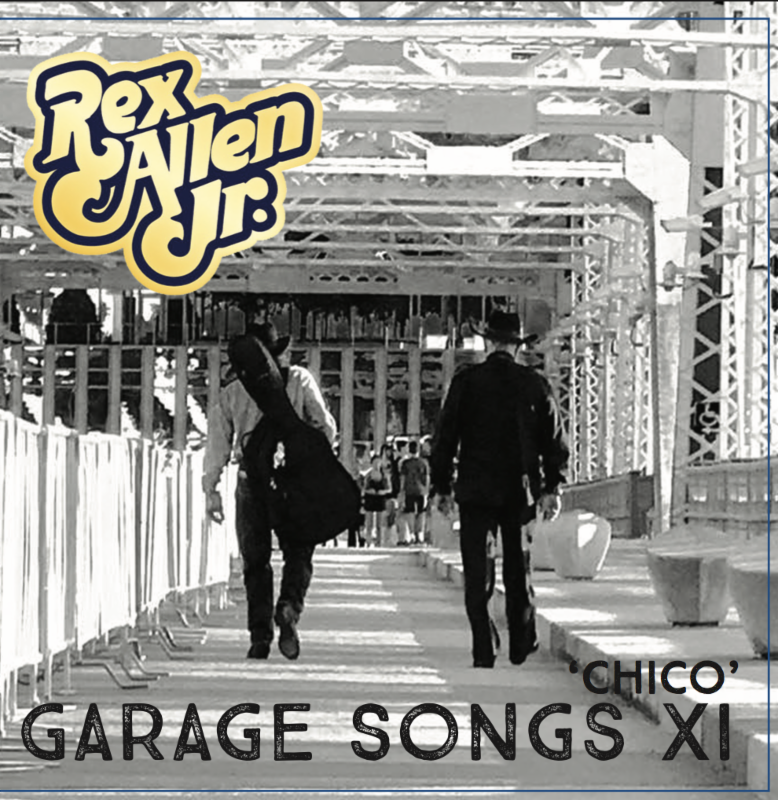 THE COUNTDOWN IS ON FOR NEW REX ALLEN JR. MUSIC
New CD To Be Released With Close Of Sunrise To Sunset Farewell Tour
NASHVILLE, TN (October 2, 2017) — As
Western Music Hall of Fame member, Rex Allen Jr. enters the final
stretch of his Sunrise to Sunset Farewell Tour, the countdown begins for
the release of a brand new album. The new collection of songs will be
the next chapter in his popular series of Garage Songs albums, titled Garage Songs XI 'Chico.'
The
release date for the new recordings coincides with the last shows on
the Rex Allen Jr. Sunrise to Sunset Tour at Rex Allen Days in Willcox,
Arizona on Saturday, October 7, 2017.
Allen Jr. states, "I am
not retiring from music and plan to continue recording." The album will
be available for download at www.cdbaby.com or for purchase at
www.rexallenjr.com.
This new offering for fans includes remakes of classics such as Four In The Morning and Ring On Her Finger. Rex Allen Jr. and his former television co-host, Lisa Stewart, reunite for their own version of his duet with Margo Smith, A Cup of Tea.Add to the mix, the Dave Loggins tune,Please Come to Bostonand the Dan Seals, Bob Mc Dill penned song,Rage On.There are ten songs in all on the album which includes his childhood nickname, Chico.
Rex Allen Jr. is currently enjoying the success of his singles, Call Of The CanyonandEverything That Glitters (Is Not Gold),both ofwhich are receiving airplay worldwide. The singles are included on his last all-western album, Garage Songs X: This Is The Last Cowboy Song.
The
Reunion of Professional Entertainers (R.O.P.E) has nominated Rex Allen
Jr. for Entertainer of the Year and Songwriter of the Year at this
year's banquet on October 5th in Nashville.
The
long Allen family legacy will enter a new era this fall as Rex Allen
Jr. retires from touring. The Golden Voice will continue to record music
and make select appearances. And a documentary on his life, Rex Allen
Sr. and western music will be released at year's end.