THE BELLAMY BROTHERS TO GUEST ON
AMERICAN COUNTRY COUNTDOWN WITH KIX BROOKS
Bellamy Brothers Set to Join Kix Brooks this Weekend on
Nationally Syndicated Radio Show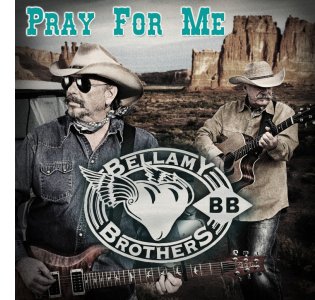 Nashville, Tenn. (November 9, 2012) – On this weekend's edition of American Country Countdown with Kix Brooks, legendary country music duo the Bellamy Brothers stop in for a chat about their newly released album, Pray For Me. David and Howard Bellamy talk with Brooks about everything from growing up singing in church to songwriting and doing things their way by running their own record label.
The Bellamy Brothers released Pray For Me
(their second all-Gospel album) in September. The 14-track album is
available in stores now as well as online digital retailers.
American Country Countdown with Kix Brooks (Cumulus
Media) is currently heard on more than 1,000 radio stations in the
United States and worldwide, and can be heard on the Armed Forces Radio
Network. Click HERE for local listings.