THE BELLAMY BROTHERS SET
FOR THE MIKE HUCKABEE SHOW
David and Howard Bellamy Join Former Arkansas Governor Mike Huckabee
on Nationally Syndicated Radio Show this Friday, September 7 @ 1:30 PM EST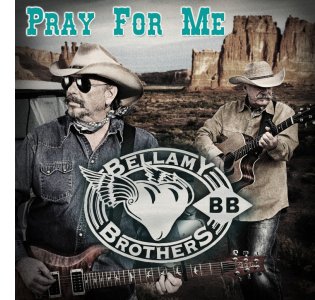 Nashville, Tenn. (September 6, 2012) – This Friday, September 7, Country music legends the Bellamy Brothers join former Arkansas Governor Mike Huckabee on his nationally syndicated radio program, The Mike Huckabee Show. The Governor's new show, syndicated through Cumulus Media, can be heard on more than 200 stations throughout the nation.
The brothers will join Governor Huckabee at 1:30 PM EST to perform the title track from their newly released Gospel album, Pray For Me.
Pray For Me was released this past Tuesday and is available in stores as well as online retailers.
About the Bellamy Brothers
Throughout their 30 plus year career, the multi-platinum selling Bellamy Brothers have charted 14 #1 Hits on
the US Country and Pop music charts. Hits like "Let Your Love Flow,"
"If I Said You Had A Beautiful Body (Would You Hold It Against Me),"
"Redneck Girl," and "Old Hippie" helped to make the brothers household
names. Today, their seamless harmonies remain perfectly intact as they
continue to travel the United States and European tour circuits,
performing over 180 dates each year.