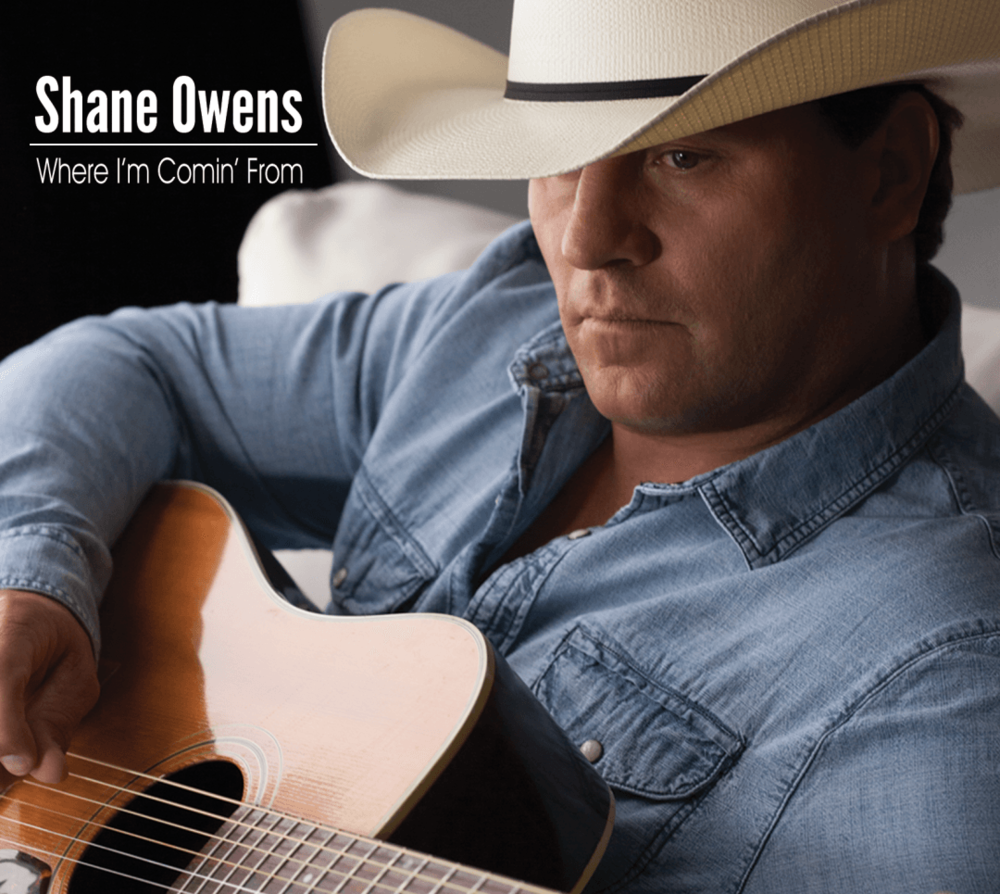 Shane
Owens' Interview by Preshias Harris for Country Music News International
Magazine & Radio Show
Stays
true to his roots with 'Where I'm Coming From'
Shane Owens makes no apologies for playing
traditional country music, the kind he grew up listening to in rural
Alabama.  That influence is evident in
every song on his latest album, 'Where I'm Comin' From,' that includes songs
written by some of country music's top songwriters.  The style might be traditional, but Shane's
voice definitely puts the songs in the here and now.
The album includes the single, 'Lie,' a
witty song about, uh, stretching the truth. You can see the very funny music
video of the song here at YouTube.
 https://www.youtube.com/watch?v=JPi-wlzXTKo
Shane has played his share of bars and
honky-tonks, but has also shared the stage with some of country music's top
names.
I met up with Shane while he was in town,
playing dates at CMA Fest 2018.
Preshias Harris:How did it feel to re-cut one of John Anderson's songs?
Shane Owens:Well you know, John's a legend in this business, and he's a traditional artist
and paved the way for a lot of traditional artists like myself, and I believe
that. I take great pride in my traditional country sound and sticking to my
roots. He [Anderson] should be a Country Music Hall of Famer. I love John, I've
actually had the opportunity to do a lot of shows with him over the years,
opening up for him. He's a great guy! Nobody can sing a country song like John
Anderson.  He stands out by himself. You
know it's going to be a John Anderson song as soon as you hear his voice.
PH:Do you
have a favorite John Anderson song?
SO:'Swingin'!
I remember when that came out, when I was a kid, I thought that's the coolest
thing. [sings] "Just a-swingin'…" and I thought, that's awesome!
PH:What's
your favorite song on your album?
SO:It's
hard to pick one, but if I had to pick any, it'd be a song we just cut called
'It's A Southern Thing,' written by Bob DiPiero who wrote 'Live Like You Were
Dying' for Tim McGraw and he's had so many Number One hits. So, you know, for
him to believe in what I'm doing and pitch me that song, it was great. But it
explains me in a nutshell. I'm from Alabama, down in the South, and we love our
country music. And we love our cheese grits and our catfish fried, so I think
that song was just awesome for me to get ahold of and it's called 'It's A
Southern Thing.'
PH:Tell us
what is one of the highlights of this CMA Fest for you?
SO:It's
always a highlight to get out there and shake hands and hug the necks of our
country music friends. A lot of people call them 'fans.' I like to call them
'friends.' The people out there that support us artists and in country music we've
got some of the most faithful fans in any genre of music.  We owe them a great debt of gratitude.
PH:You've
been described as a singer who makes traditional country music for a modern
world.  What is your personal approach to
your music?
SO:I grew
up listening to Keith Whitley and Randy Travis and George Straight and Merle
Haggard and George Jones.  I've always
tried to pattern myself after those guys because I think they're the best
country singers ever.  I was blessed to
do a few shows with George Jones. I just love to do traditional country music
and Randy Travis was executive producer on my last record.  When you've got people of that stature
believing in what you do, it just fires me up.
PH:There's
a quote on your website from Randy Travis, who says, "To Shane, I gladly pass
the baton."That must feel like quite an honor.  Give us some insight on Randy Travis as your
executive producer.
SO:He is
such a nice guy.  You know, he was one of
my heroes growing up. I just idolize Randy Travis. He touched everybody's heart
with all his music and well over 16 Number One hits. He's just a great guy, and
for me to be able to work with one of my heroes, it's one of those things that
doesn't come along every day – or in a lifetime – so I love what Randy has done
for country music and for newer fans such as myself.
Catch up with Shane Owens' music,
merch and tour schedule athttps://www.shaneowenscountry.com 
Website:https://www.shaneowenscountry.com/ 
Facebook:https://www.facebook.com/ShaneOwensCountry/ 
Twitter:https://twitter.com/shaneowensctry 
Instagram:https://www.instagram.com/shaneowenscountry/
Music Online Links:http://smarturl.it/SO_LIE
 # #
#