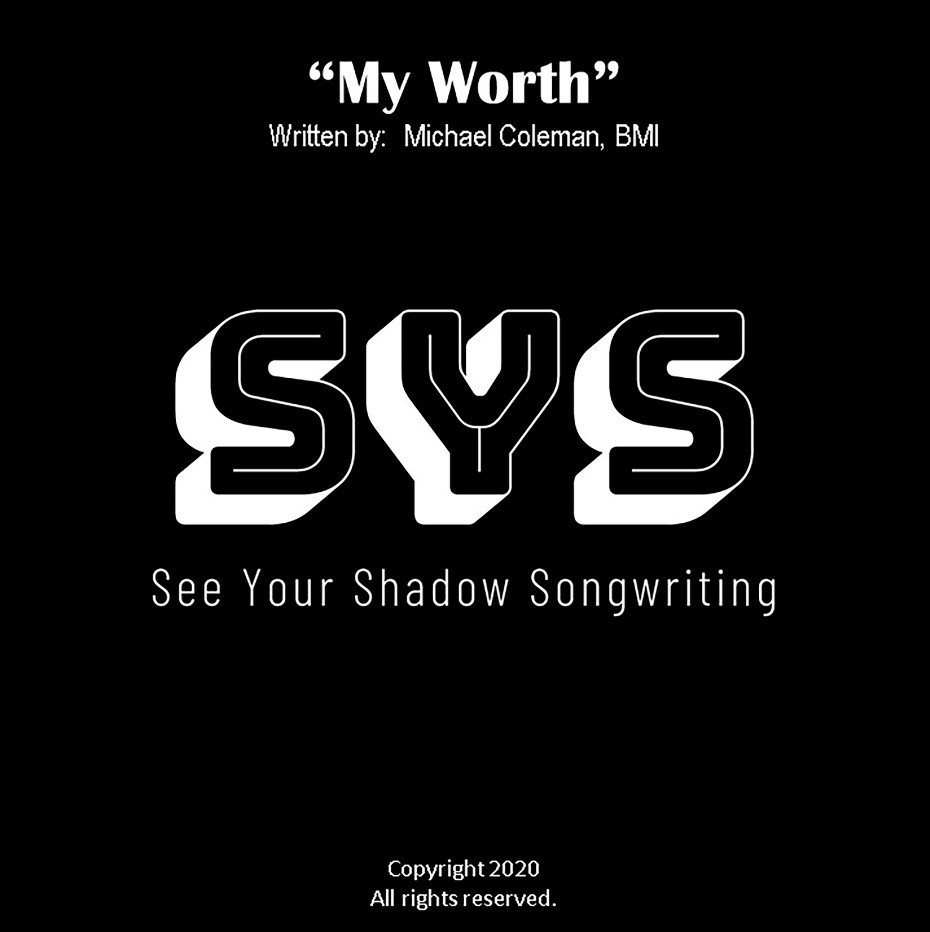 "Instrumental Country Music" is a phrase that's not often heard in
today's musical landscape. Not since "Dueling Banjos" and "Ghost Riders
in the Sky" has an instrumental dominated the airwaves. However, that
isn't stopping ITunes chart-topping act See Your Shadow Songwriting from
releasing their latest ground-breaking single. "My Worth" is set to be
released on August 4th, 2020. This hard rocking, toe tapping
instrumental is the follow up to their Top 20 Christian Music Weekly and
#1 ITunes country chart (South Africa) single, "I Will Tell Jesus You
Said Hello".
See Your Shadow's Artistic Director Michael "The Metropolitan Cowboy"
Coleman tells the story behind "My Worth": "The foundation for the song
began to be laid when, after a few drinks, I picked up a pair of bongos
and started beating on them. I shared the beat with the See Your Shadow
Network of Stars when we were in the recording studio, and an impromptu
jam session ensued. It was from that impromptu jam session, "My Worth"
was born."
"My Worth' sat in the See Your Shadow catalog for quite sometime as
just a fond memory. When we relaunched with the new sound and new brand,
I pulled "My Worth" off the shelf and decided to include it as part of
our new body of work."
"At first, I was going to sit down and write some lyrics to the piece,
but after listening to it over and over, I thought the piece just stood
so strong on its own as an instrumental and that musicians, other than
in live performance, rarely get to showcase their talent and this piece
really shows the range of See Your Shadow as an artistic entity."