NOTRE DAME HAS CHOSEN GARTH BROOKS TO PLAY THE FIRST-EVER CONCERT TO BE HELD AT THE LEGENDARY STADIUM
TWO AMERICAN ICONS JOIN TOGETHER FOR HISTORIC EVENT
Nashville,
TN – July 9, 2018- Reigning CMA "Entertainer Of The Year" Garth Brooks
has been invited to play the first-ever concert at Notre Dame Stadium.
At a press conference in Nashville, TN, the ground-breaking news was
revealed that the storied venue, established in 1930, will host its
inaugural concert with a special headlining performance by Brooks, at a
to-be-announced date. Brooks was joined by revered member of the
University of Notre Dame family and former head football coach Lou
Holtz, who shared in the excitement of the upcoming monumental event.
"Notre Dame stadium has seen so many iconic moments!" said Garth Brooks.
"I look forward to bringing a new kind of crazy to the party. "
"Right from the outset, I just felt that Garth represents Notre Dame's
values," said John Affleck-Graves, Notre Dame's executive vice
president. "And he is the perfect choice as the first artist to perform
in concert in the stadium that Rockne built. This promises to be one of
the biggest events in Notre Dame's history."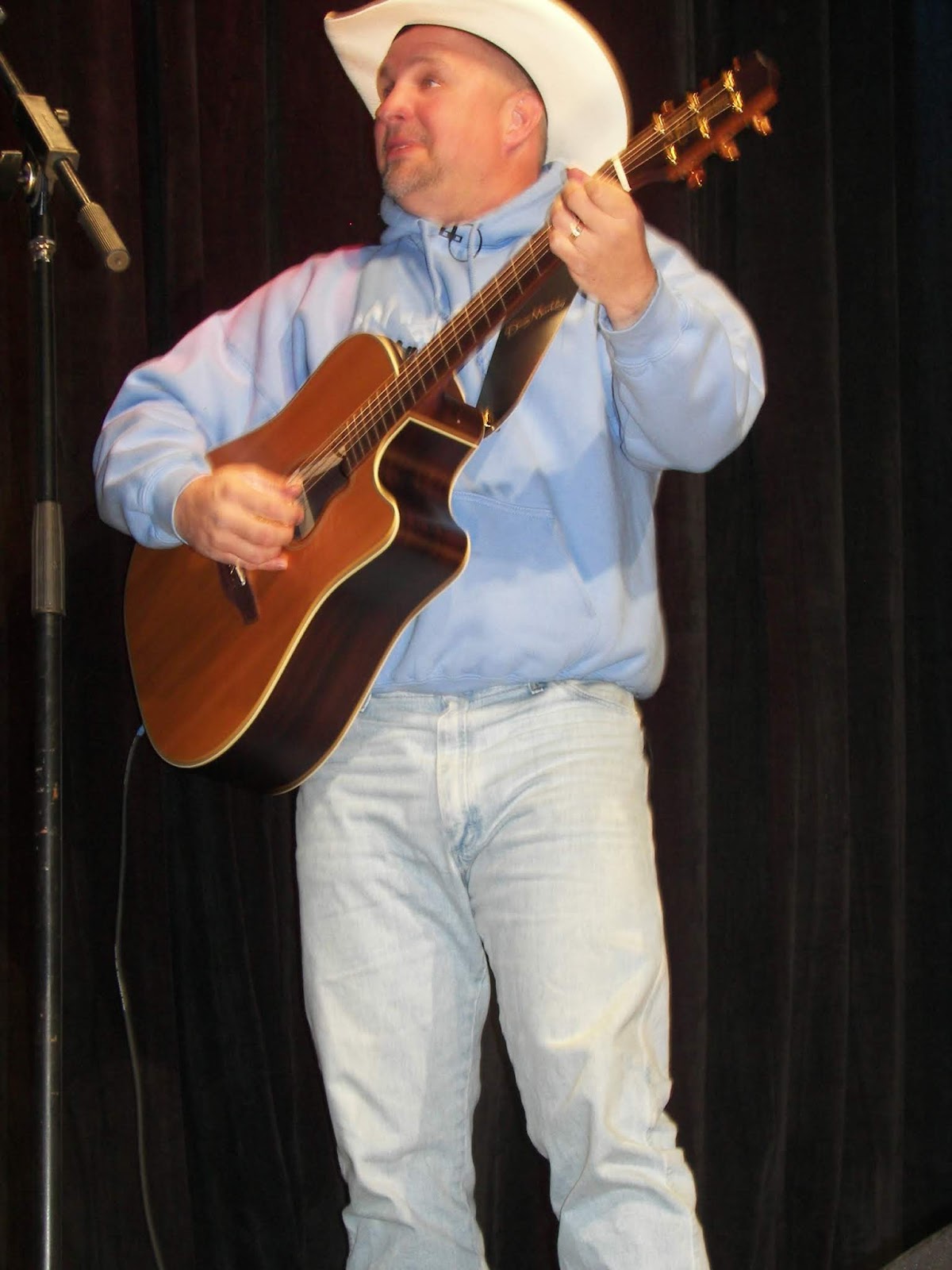 "Tradition and memories are built in that stadium. It's an iconic
place," said Mike Seamon, Vice President for Campus Safety and Event
Management at Notre Dame. "This is an important moment and once we
decided we were going to have a concert, Garth just jumped into our
minds right away. And we knew that he had to be the one. That was it."
"It's never been done before. And it's our understanding that Garth
loves to do things that haven't been done before," said Lee Sicinski,
Associate Vice President for Event Management at Notre Dame. "To bring a
historic event like a Garth Brooks concert to the stadium, it just
gives you goose bumps."
Garth Brooks is the reigning CMA "Entertainer of the Year", having now
been awarded this honor six times, a first for any artist. He is also
the first artist in history to receive 7 Diamond awards for the now
seven albums certified by the RIAA at over 10 million album sales each
and remains the #1-selling solo artist in U.S. history certified by the
RIAA with over 148 million album sales. He has received every accolade
the recording industry can bestow on an artist. Garth has been inducted
into the International Songwriters Hall of Fame in New York, the
Nashville Songwriters Hall of Fame, Country Music Hall of Fame and most
recently, the Musicians Hall of Fame. Garth just finished the three and a
half year long, Garth Brooks World Tour with Trisha Yearwood. Forbes
said of the tour, "Garth Brooks' World Tour Solidifies His Status As The
Best Arena Act Alive." The tour smashed records previously held by such
acts as The Beatles, The Rolling Stones, and even Garth Brooks. The
tour played 79 cities, 390 concerts with over 100,000 tickets sold in
over 20 cities. The tour sold over 6.3 million tickets, making it the
biggest North American tour in history and the biggest American tour in
the world. Garth also has Inside Studio G, a weekly Facebook Live
series. It airs every Monday on Garth's Facebook page at 7:00 PM EST.
You can follow him at https://www.facebook.com/GarthBrooks, https://twitter.com/garthbrooks and http://instagram.com/garthbrooks For more information please visit www.garthbrooks.com
###