THE MARSHALL TUCKER BAND!
Legendary Group to Announce "

DRIVERS… Start Your Engines!

" at
Las Vegas Motor Speedway this Saturday,
March 9 at NASCAR Nationwide Series Race
Sam's Town 300 Race to Air Nationally on ESPN2 at 4 PM EST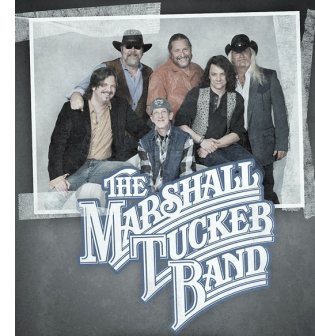 Nashville, Tenn. (March 6, 2013) – "DRIVERS… start your engines!" Iconic southern rockers The Marshall Tucker Band (MTB), will utter those four words on national television this weekend. The MTB has been tapped to grand marshal this weekend's NASCAR race at the Las Vegas Motor Speedway. The Nationwide Series Sam's Town 300 race takes place in Las Vegas, Nevada this Saturday, March 9 and will air live nationally on ESPN2 at 4 PM EST.
"We are so excited to be associated with this Nationwide Series NASCAR race," notes MTB lead singer Doug Gray. "We've always been big supporters of NASCAR so this opportunity came as a welcome surprise."
The MTB will give the official order for drivers to start their engines, followed by John Sou, General Manager of the Sam's Town 300, dropping the green flag to start the race.
With millions watching from home, the Sam's Town 300 is one of ESPN2's most popular races in the Nationwide Series. Average attendance usually tops 70,000 each year. Sam's Town is one of the longest-running title sponsors in the Nationwide Series.
Following
the race, the MTB will perform live at The Orleans Hotel and Casino.
The concert begins at 8 PM. Tickets can be purchased by visiting
www.orleanscasino.com
.
About the Marshall Tucker Band
Forty-one
years ago, The Marshall Tucker Band was founded in Spartanburg, SC.
Thanks to hits like "Can't You See," "Heard It In A Love Song" and
"Fire On The Mountain," the 5x Gold, 3x Platinum-selling southern rock
group has sold more than 15 million albums to date. MTB songs have been
featured in major motion picture films and television series including Blow, The Box, Swing Vote, Half Nelson, My Name Is Earl, Cold Case and Good Guys. CMT (Country Music Television) named the MTB's "Can't You See" the #4 Greatest Southern Rock Song . The MTB's debut album, The Marshall Tucker Band, reigns as Gibson Guitar's #5 Greatest Southern Rock Album. Recently, UltimateClassicRock.com crowned the MTB's "Can't You See" the #1 Greatest Southern Rock song ever recorded.