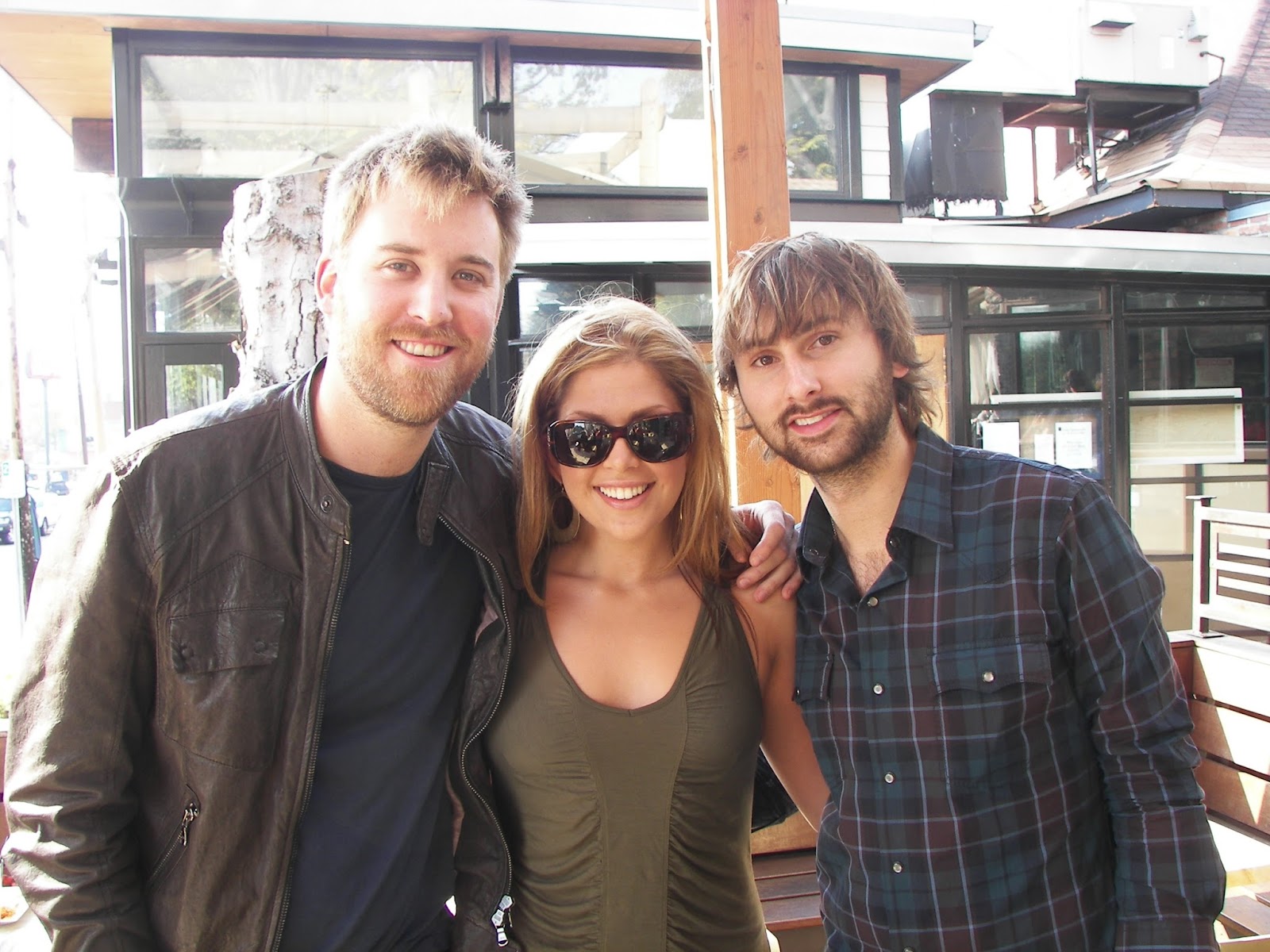 MUSICIANS
ON CALL RAISES RECORD-BREAKING $260,000 AT NASHVILLE 10TH ANNIVERSARY CELEBRATION
Lady Antebellum, Bobby Bones, Charles Esten, Peter Frampton, Brandon Ray,
The Railers, Filmore and Chuck Wicks join Musicians On Call for special celebration of Nashville programs
Musicians
On Call (MOC), a nonprofit that brings live and recorded music to the
bedsides of patients in healthcare facilities, hosted an exclusive
sold-out concert event at City Winery on October
26th to celebrate the 10th Anniversary of its music programs in
Nashville. The event was presented by National Geographic, who has
teamed up with MOC to specifically support its Bedside Performance
Programs that serve Veterans across the country. The sold-out
crowd were treated to a star-studded lineup featuring a headlining
performance by seven-time Grammy award winning group Lady Antebellum and
performances from Charles Esten, Brandon Ray, The Railers, Filmore, and
Chuck Wicks, plus a special appearance by Peter
Frampton. The night was hosted by iHeartMedia's Nationally-Syndicated
On-Air Personality and MOC Board Member Bobby Bones and will focused on
celebrating how MOC uses music to spread joy and healing.
The night featured special spotlight on Musicians On
Call's recent trip to Las Vegas, where they brought Nashville musicians
to deliver the healing power of music to patients, families, and
caregivers affected by the Route 91 Harvest Festival
shooting. In a heartfelt tribute, Filmore, The Railers, and Charles
Esten revisited their experiences performing for caregivers and patients
and performed for the audience the songs they played in Las Vegas.
Check out the behind the scenes footage
here.
"Our 10th Anniversary was not only a celebration of a
milestone, but an opportunity to thank all of our amazing volunteers,
supporters and partners that helped us get there," said Pete Griffin,
Musicians On Call President. "The fact that we
raised over $260,000 to support our programs is a testament to how much
this Nashville community believes in the healing power of music."
In addition, Pete Griffin presented Executive Vice
President, Katy Epley, with a commemorative RIAA plaque in appreciation
for her ten-year commitment to the organization.
The Musicians On Call Nashville 10th Anniversary was
made possible through the support of sponsors: Hilton, City National
Bank, Jobu Presents, Warner Music Nashville, Onsite Workshops, Provident
Financial Management, Grand Ole Opry, MusiCares,
UMG Nashville, Vanderbilt University Medical Center, RIAA, Red Light
Management, John Roberts, Cathy Sullivan and Susan Mufson.
The Nashville community can continue to show their support by purchasing this limited edition t-shirt, available
here.
Musicians On Call also encourages volunteers and supporters to share
their stories of their favorite moment bringing music to hospitals and
tell others why volunteering
is the #MostImportantGig in Nashville.
To learn more about Musicians On Call's Nashville Celebration, visit www.musiciansoncall.org/nash10th.
Musicians On Call (MOC) was founded in 1999 with
the mission of bringing live and recorded music to the bedsides of
patients in healthcare facilities ranging from children's hospitals to
adult facilities, VA hospitals and hospices. To date,
its volunteers have played for over 600,000 patients, families and
caregivers across the country. By delivering live, in-room performances
to patients undergoing treatment or unable to leave their beds, they add
a dose of joy to life in a healthcare facility.
MOC supporters over the years include Bruce Springsteen, Kelly
Clarkson, Lady Antebellum, Justin Timberlake, Ed Sheeran, Reba, Gavin
DeGraw, Darius Rucker, Pharrell, Amos Lee, Nick Jonas, Rachel Platten
and many more. For more information, visit www.musiciansoncall.org.
About Warner Music Nashville
Warner Music Nashville was created in 2009 with the
goal of expanding the presence of WMG and its family of labels has had
in the Nashville music community for more than 60 years. Under the
leadership of Chairman & CEO, John Esposito, the
division is home to Warner Bros. Nashville, Atlantic Nashville, Elektra
Nashville and the LoudMouth comedy label.