ULTIMATE CLASSIC ROCK CROWNS
MARSHALL TUCKER BAND'S "CAN'T YOU SEE"
#1 SOUTHERN ROCK SONG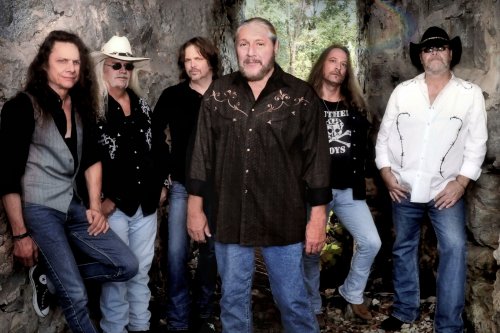 Nashville, Tenn. (October 2, 2012) – Townsquare Media's Ultimate Classic Rock recently unveiled its list of the greatest Southern Rock songs ever recorded. Topping the list of songs is the legendary Marshall Tucker Band's "Can't You See."
The
smash hit song remains a staple song in today's music scene. Every
year the song is included in new major motion picture soundtracks, TV
series and commercials and is played thousands of times on Classic Rock
radio stations all around the world.
"We
are over the top with this announcement from Ultimate Classic Rock,"
raves Marshall Tucker Band lead singer and founding member Doug Gray. "It certainly lets us all know that 'Can't You See' is and will continue to be appreciated for a very long time."
Ultimate Classic Rock writes, "Next
time you hear this song in public, take notice and you'll make the
strangest observation, especially if there is booze involved. There
seems to be something about this particular song that makes the majority
(very ironically) close their eyes and sway their head from left to
right while singing the song's famous 'Can't you see' line. That
universal connection earns this song the top spot on our southern rock
songs list."
"Can't
You See" was written by the late Toy Caldwell and was originally
recorded in 1973. It was later released as a single in 1977 and soared
to the top of several national music charts. The iconic southern anthem
has been covered by some of the biggest names in the Country and Rock
music genres, including Waylon Jennings, Alabama, Poison, Hank Williams
Jr., Kid Rock, the Allman Brothers Band, the Charlie Daniels Band and
the Zac Brown Band.
Click
HERE
to view a classic Marshall Tucker Band performance of "Can't You See."
ULTIMATE CLASSIC ROCK TOP 10 SOUTHERN ROCK SONGS
10. "Mississippi Queen" – Mountain
9. "30 Days In The Hole" – Humble Pie
8. "Ramblin' Man" – The Allman Brothers
7. "La Grange" – ZZ Top
6. "Flirtin' With Disaster" – Molly Hatchet
5. "Long Haired Country Boy" – The Charlie Daniels Band
4. "Highway Song" – Blackfoot
3. "Green Grass & Hight Tides" – The Outlaws
2. "Sweet Home Alabama" – Lynyrd Skynyrd
1. "Can't You See" – The Marshall Tucker Band