THE MARSHALL TUCKER BAND SETS SAIL WITH
ROCK LEGENDS CRUISE THIS DECEMBER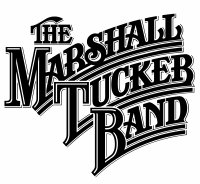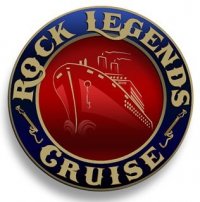 MTB Headlines Cruise With ZZ Top, George Thorogood & the Destroyers, John Kay & Steppenwolf, Dickey Betts & Great Southern, Foghat, Artimus Pyle, Molly Hatchet, Johnny Winter, The Edgar Winter Band, Among Others
Royal Caribbean's Liberty Of The Seas Cruise Ship Departs on Four-Day Excursion to the Bahamas December 1
Nashville, Tenn. (July 7, 2011) – This December, legendary southern rockers The Marshall Tucker Band will 'batten down the hatches' and take to the seas, as they co-headline the inaugural ROCK LEGENDS CRUISE, benefiting the Native American Heritage Association (NAHA).
"This is going to be one hell of a party on the Atlantic," notes Marshall Tucker Band lead singer and founding member Doug Gray. "Hittin' the waters with some of our best rocker pals never sounded so good. You can bet we'll have some of these guys jammin' with us MTB-style on more than a few of our sets!"
Departing from Ft. Lauderdale on Dec. 1, The Marshall Tucker Band joins more than 18 rock bands including ZZ Top, George Thorogood & The Destroyers, John Kay & Steppenwolf, Dickey Best & Great Southern, Foghat, Molly Hatchet, Johnny Winter, The Edgar Winter Band, and The Outlaws, among others, on a four-day Bahamian cruise.
As many as 3,200 music fans, served by a crew of 1,300, will be aboard The Royal Caribbean Line's Liberty of the Seas. The ship, one of the largest (160,000 tons / length equal to almost four football fields / 18 decks) and most luxurious passenger vessels in service today, is scheduled for stops in Bahamian cities Coco Cay and Nassau. The main attraction of the cruise is the multiple performances by the rock bands brought aboard in four different on-board venues. Liberty of the Seas also features on-board surfing thanks to its FlowRider wave generator, a boxing ring, a full-sized volleyball / basketball court, cantilevered whirlpools and a range of gourmet restaurants.
The unprecedented cruise will benefit Native American Heritage Association's mission to provide emergency assistance and self-help programs to the Sioux Native Americans living on reservations in South Dakota. Since 1993, NAHA has worked with Lakota (Sioux) Reservations, strengthening the Native American communities and families one member at a time. The challenges are difficult as unemployment rates on the Reservations are at 80%, 70% have no transportation, the average life expectancy is 58 years of age, infant mortality is 10 times the national average and 31% of Native American children under the age of 4 are obese because of lack of proper nutrition. NAHA, a 501(c)(3) non-profit organization, in partnership with Feeding America and Gifts In Kind International, has provided food, clothing, heating assistance, personal care items and home care items to the many Native Americans in need. NAHA has a 17-year history of executing its mission in a fiscally responsible way, outperforming most other charities. Thanks to its financially sound business practices, NAHA has earned 6 consecutive 4-star rating w

ith www.charitynavigator.org. 92.4% of all NAHA revenue goes toward its program services. For additional information, visit www.naha-inc.org.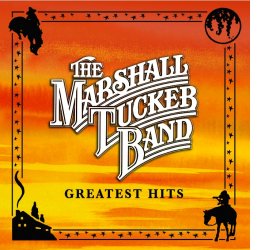 This year, The Marshall Tucker Band celebrates its 40th year since forming in 1971. Last May, the band, in recognition of four decades, released The Marshall Tucker Band: Greatest Hits and lead singer Doug Gray's lost solo recordings, Soul Of The South. The legendary southern rock band continues to tour regularly and recently returned from a five-concert tour of Iraq and Kuwait, where they entertained thousands of United States military personnel.
For ROCK LEGENDS CRUISE ticketing information,
visit www.rocklegendscruise.com.
For additional information on The Marshall Tucker Band, visit www.marshalltucker.com.