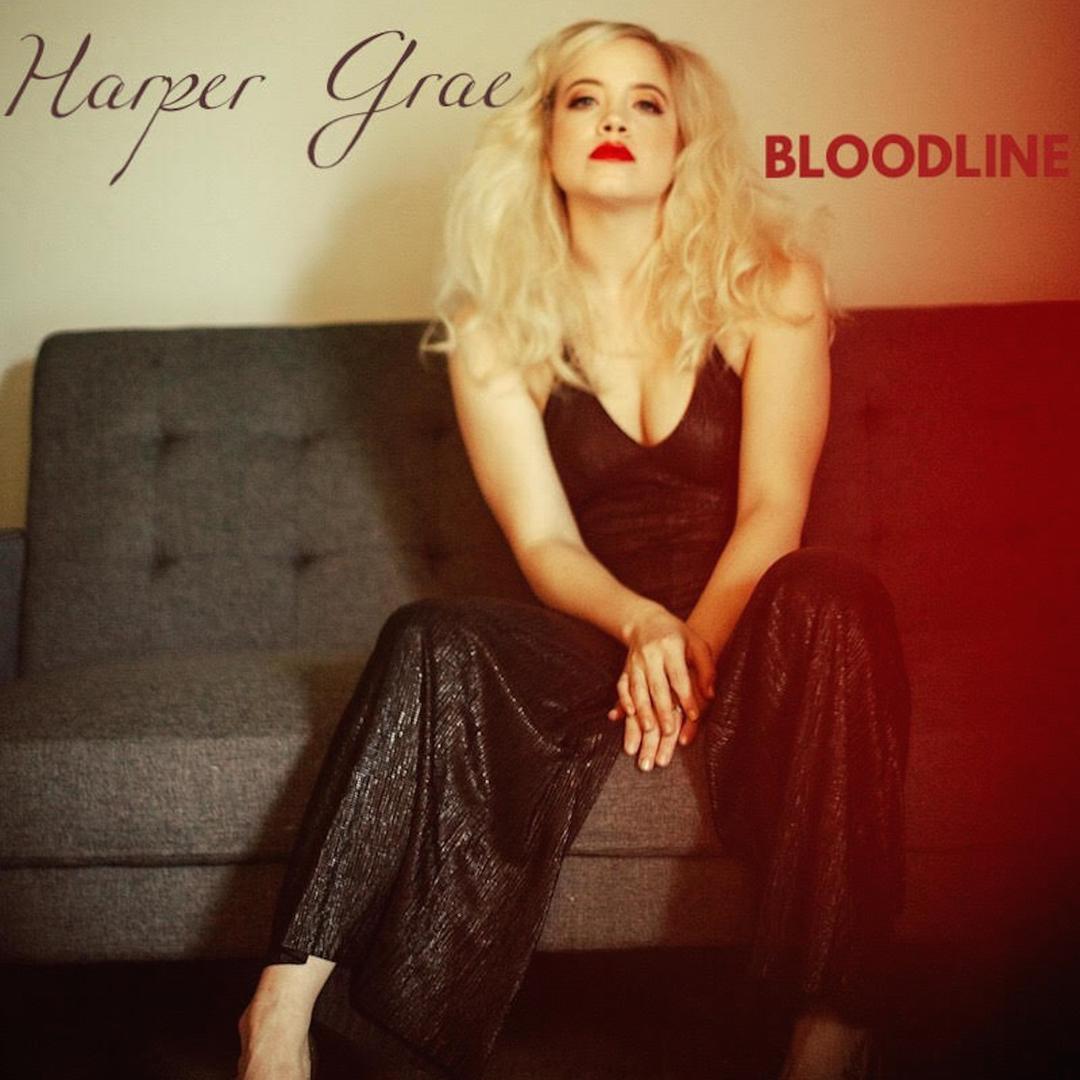 Harper Grae Interview by Preshias Harris
for Country Music News International Magazine & Radio Show
Harper Grae draws on her own life's
challenges
Loss and release find understanding
through 'Bloodline'
Harper Grae is a young lady who has faced a
lot of adversity in her life. She was raised by her grandparents when it became
clear that her parents were unable to take care of her. Struggling to overcome
the pain and sadness, Harper found comfort in music that eventually led to
writing and performing songs inspired by her difficulties and the ways she
faced them.
While attending Auburn University in
Alabama, studying Musical Theatre and Religious Studies, she auditioned for 'The
Glee Project 2,' a talent program attached to the hit TV
show 'Glee.' The audition was successful and she found herself in Los Angeles
for an intense education in every aspect of the musical business.
Now settled in Nashville, she has a new EP
and a new single, 'Bloodline,' that she sang during appearances at CMA Fest
2018. Harper and I met during CMA Fest to catch up on her career.
Preshias Harris:  You made your first CMA Fest appearance this
year. Can you describe that experience?
Harper Grae:  Yeah, the experience was a whirlwind!  I mean, starting from the artist valet
pick-up, for a small-town girl from Alabama, I was like, 'Wow, this is SO
cool!' And walking onto the stage at CMA Fest was something I always dreamed
about doing.  The most incredible
experience was the Meet and Greet where you really get to meet the fans and
talk to them. That's what I want to do, interact with people who like my music and
want to talk about my story and the songs that I have written.
PH:
Was there a special song that stuck out to the fans, that they gave you
feedback about?
HG:
They all loved 'Bloodline.' They all loved it.  It was the last song on the set and we really
tried to 'bring the house down' with it.
It was cool because we were on the Spotlight Stage and you can see
people walk by, and they could keep walking but they didn't!  And I made note of that.  I said 'Okay, let's make a game of this.  Let's see how many people stop and stay.' And
it was quite a few and that was cool. Because at my core I'm the girl who
thinks nobody's going to come to her birthday party, so it was really nice to
see a crowd there.
PH:
Where are you from in Alabama?
HG:
I'm from a small town called Reeltown, near Auburn, Alabama, a really
small town!
PH:  Tell
me about your single, 'Bloodline.'
HG:
'Bloodline' is the first single off my EP, 'Buck Moon Medleys,' which
was inspired by the loss of my mother in December of last year.  I started to really look at the lack of
relationship with my mom from a vulnerable perspective, a beginning-to-end
experience. I wanted to start off talking about that in a song that really
talks about 'does the apple really fall far from the tree?'  In my case, I hope I fall very far.  But then, sometimes, you don't want to,
because you don't want to run from who you are, because at the end of the day, my
mom and my dad, even though I didn't have a relationship with them, they are
why I'm here.  I'd never really thought
about it. I'd just harbored not-so-great feelings towards them. It was when I
lost my mom, I realized: she's human, too. We all make mistakes every day and I
wanted to write a song about that, so 'Bloodline' is really my take on that struggle
of good versus evil.  It all resides
within all of us.  We just have to make
the choice, every day, whether you want to fall into the good or fall into the
bad.
PH:
Did the song help bring you closure?
HG:
Yes. 'Bloodline' definitely helped to bring me closure for the loss of
my mom.  My whole 'Buck Moon Medleys' EP is
about looking at grief and how you grow from it.  To grow from it you have to let yourself go
to the place of depression, the place of anger, the place of bargaining, so you
can get to the place of acceptance.
Writing 'Bloodline,' and really writing all of these songs helped me to
get there and helped me have that closure that I needed.
PH:
Your music comes from a rich musical area, coming from southern Alabama,
because that's the home of southern rock and a lot of southern Gospel and so
on.  What are your musical inspirations?
HG:
Both lyrically and musically, I really looked up to Hank Williams Snr,
and to Johnny Cash.  I think Johnny Cash
is somebody who had this incredible voice that had everybody hanging onto every
word. I remember hearing 'I'm So Lonesome I could Cry' by Hank Snr for the
first time when I was little. I was this little girl who was just shook by it.
It affected me, and I still am to this day.
I definitely intertwine those sounds and that lyrical writing and
storytelling into my music today.  
PH: After leaving Alabama, Los Angeles was
your first stop for The Glee Project. So how did you transfer from 'Glee' to
Nashville?
HG:
The Glee Project was an incredible master class on the music industry
for me.  Not only did I learn what doing
a 20-hour day was like, but I also learned that this is not a 'one person show'
kind of thing. Even if you are a solo artist there, there are hundreds or
thousands of people behind you making what you do… happen.  It really showed me that you have to be
humble, you have to be kind, and I already had that instilled in me, being from
the South. I saw what it takes. I saw really what that grind looks like and you
have to be okay waking up at three in the morning when you only fell asleep at
one in the morning, and get up with a smile on your face and be grateful for
it. Not only that, it also showed me that country music is where my heart is. I
learned that I didn't want to stay in L.A. It was a great place I'd love to go
back to but I wanted to be in the South and I wanted to do country music.
PH:
Do you feel that decisions determine your destiny?  Do you feel that moving to Nashville is
putting the icing on the cake?
HG:
Yes, I think that making the choice to move to Nashville definitely put
the icing on the cake for me.  I grew up
with country music and I just don't think I'd have been able to do what I'm
doing now anywhere else.  Music City was
where I needed to be and where I have to be.
Read more about Harper Grae at her website https://www.harpergraemusic.com
where you can also find a link to the video for her autobiographical single
'Bloodline.' Find Harper on Facebook at https://www.facebook.com/harpergraemusic/
on Twitter at https://twitter.com/harpergraemusic  and on Instagram at https://www.instagram.com/harpergraemusic/  
#cmafest2018  #preshiasharrisofficial
# # #