CMA
"ENTERTAINER OF THE YEAR" GARTH BROOKS PREVIEWED "THE ANTHOLOGY PART 1,
THE FIRST FIVE YEARS" WITH SPECIAL SHOW AT NASHVILLE'S THE BLUEBIRD
CAFE LAST NIGHT
Highlights
From The Intimate Event Streamed Live On "Inside Studio G" As Well
As SiriusXM's "The Garth Channel" As Brooks Was Joined By
Songwriters Who Helped Shape His Early Career And Monumental Rise
Nashville,
TN – Oct. 17, 2017 – Reigning CMA "Entertainer Of The Year" Garth
Brooks offered a look into the recently announced THE ANTHOLOGY PART
1, THE FIRST FIVE YEARS, with a special, impromptu show at Nashville's
The Bluebird Cafe last night (10/2.) Available Nov. 14 and to pre-order now here,
the intimate evening shared insight into the the first volume of a
five-part anthology written by Brooks, which reflects on his meteoric
rise and includes the music from the first five years of his
career. Highlights from the evening also streamed live on "Inside Studio G,"
as well as SiriusXM's "The Garth Channel," as fans experienced
performances and personal accounts by Brooks, who was also joined by
songwriters including Pat Alger ("The Thunder Rolls"), Tony Arata ("The
Dance"), Kent Blazy ("If Tomorrow Never Comes") and Victoria Shaw ("The
River") who all took to The Bluebird Cafe's infamous round throughout
the evening.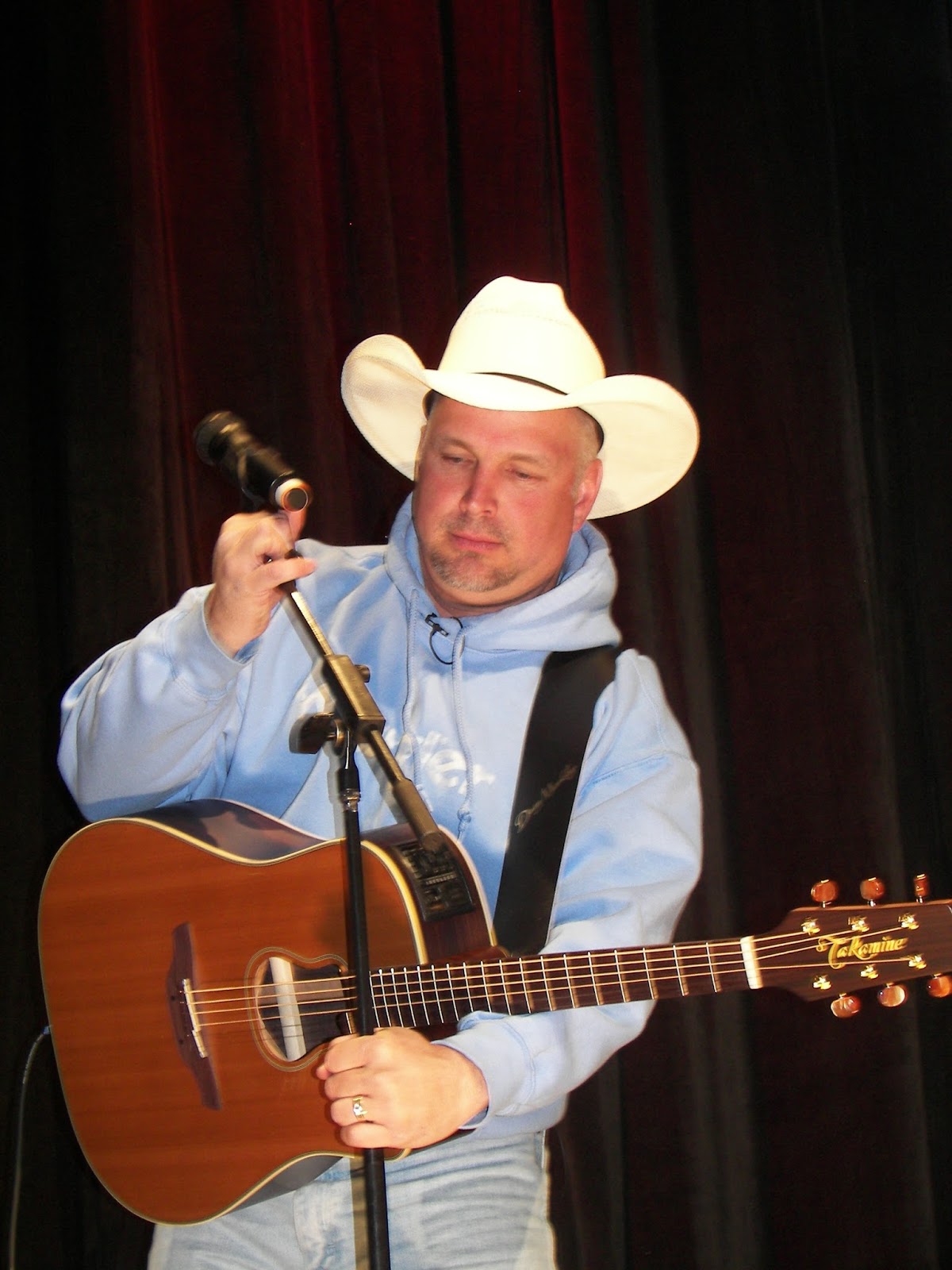 Told
by Brooks himself and those involved with the creating, recording, and
promotion of his first five albums, The Anthology Part 1, The First Five
Years, is a detailed look at the first five years of Brooks'
career. The first book Brooks has ever written, fans can enjoy over 150
never before seen photos, sessions charts, tracking sheets, all in a 240
page hardcover. The anthology will also include five CDs sharing never
before heard music, songs written long before the debut album, outtakes,
first takes, demos and more. For more information, visit here: http://anthology.garthbrooks.com/.
Garth
Brooks is the reigning CMA "Entertainer of the Year," for the fifth
time, a first for any artist. He is also the first artist in history to
receive 7 Diamond awards for the now seven albums certified by the RIAA
at over 10 million album sales each and remains the #1-selling solo
artist in U.S. history certified by the RIAA with over 148 million album
sales. He has received every accolade the recording industry can bestow
on an artist. Garth has been inducted into the International
Songwriters Hall of Fame in New York, the Nashville Songwriters Hall of
Fame, Country Music Hall of Fame and most recently, the Musicians Hall
of Fame. Garth has also launched Inside Studio G, a weekly Facebook Live
series. It airs every Monday on Garth's Facebook page at 7:00 PM
EST. Garth is currently on the three year Garth Brooks World Tour with
Trisha Yearwood and is smashing records previously held by such acts as
The Beatles, The Rolling Stones, and even Garth Brooks. In three years,
the tour has sold 6 million tickets, making it the biggest North
American tour in history and the biggest American tour in the world.You
can follow him at: https://www.facebook.com/GarthBrooks, https://twitter.com/garthbrooks, http://instagram.com/garthbrooks. For more information please visit www.garthbrooks.com.
###