Music, Fairs & Festivals, Not This Season.
(Part One)
By Eileen Carey
It is arguably true that my yearly
summer and fall fair and festival seasons have been one of the bedrocks of my
live music career. Not only is it a great way to make new fans and keep your
band working, but it is great fun! I recognize that I am hardly the only one
being deprived of the current season, due to circumstances, the millions upon millions
of folks who enjoy the season as much as I do, and the thousands upon thousands
who make their year's income in service to the crowds will hopefully be back
with a vengeance next year. The season can get very hectic at times but I am
focused, as well as in awe of all the people that come together each year to
celebrate and enjoy the Fairs and festivals. Unfortunately that won't happen
this year. My band and entourage are fun to travel with. We laugh and have a
great time, but they all know their jobs and are very talented professionals. I
try to watch the other acts in my show, and meet as many fans as I
can. Performing is a job, albeit a good one. People pay to see and hear
you, and they deserve the artist's very best.
I
have always been impressed at how in touch Country Music artists seem to be
with their fans. The Country Music Association's yearly festival includes most
of the A-list artists and most of other of us just making a living at music,
country music to be specific. I believe all music genres have unique relationships
to their core fans, but Country themes are particularly intimate, so many of
the songs are about feelings and relationships.
Last year I had an international hit with a song and music video called "Meet
Me Halfway" which called for more personal contact among people in the era of
virtual experience versus the direct human one. Obviously this is not that
time, but the essence of it remains, and is equally profound in my opinion as
ever.
https://www.youtube.com/watch?v=KlIbxJKV7yc
Each
year my summer season would open in June at the Country Music Associations
(CMA) yearly festival that reaches up to 100,000 attendees over the four day
event. For all the great venues in the USA each year, few have the draw and
glamor of the CMAs. I
meet fans and sign autographs in the World Famous Tootsie's Orchid Lounge booth
at Music City Center from Thursday to Sunday, where I treat fans to "Prize"
drawings each day of the Festival. As an example in 2014 at The Music City Center I
ran a daily raffle for fans who filled out address cards with me, and the super happy grand
prize winner on Saturday, June 7 for the daily prize package consisted of a
wireless speaker, cd holder, and my "Let It Go" CD and a t-shirt. I also perform at
adjacent venues that are part of the Festival in the local honkytonks such as
Rippy's, Honkytonk Central and of course at Tootsies itself. In 2018, when the
country folks got somewhat pushed out of the new convention hall the Tootsies
table was out in the open, in the alleyway of the Honkytonk Central.
I
always do a full band rehearsal set before arriving at a venue, whether a club,
Festival or Fair. My band members know they are in for a full day gig (lol). Sometimes
on the road I have to rundown a rehearsal space, but for the most part I have
longtime relationships at some places. I do a lot of work in Nashville and I
always feel at home at SIR. In another instance I have been using The Drum Lab
in Laguna Hills, CA, when I play both
the Del Mar or Orange County Fair. But, as you can imagine it is an important
part of my presentation.
The
very first Californian fair I performed at was the San Diego County Fair in Del
Mar, California. My husband's family owns a house down in Del Mar, and through
friends I was invited to perform there in 2012. It is also the very last, along
with the Orange County Fair, that I performed at last year in summer 2019.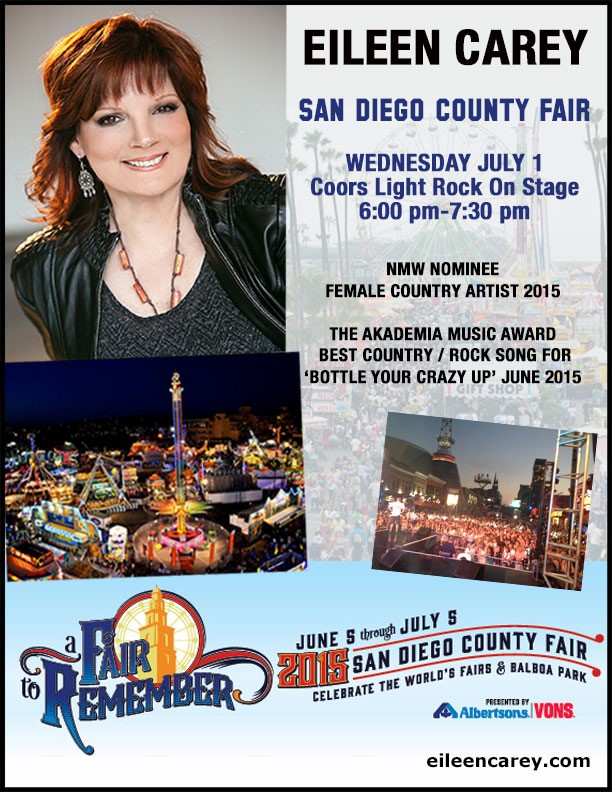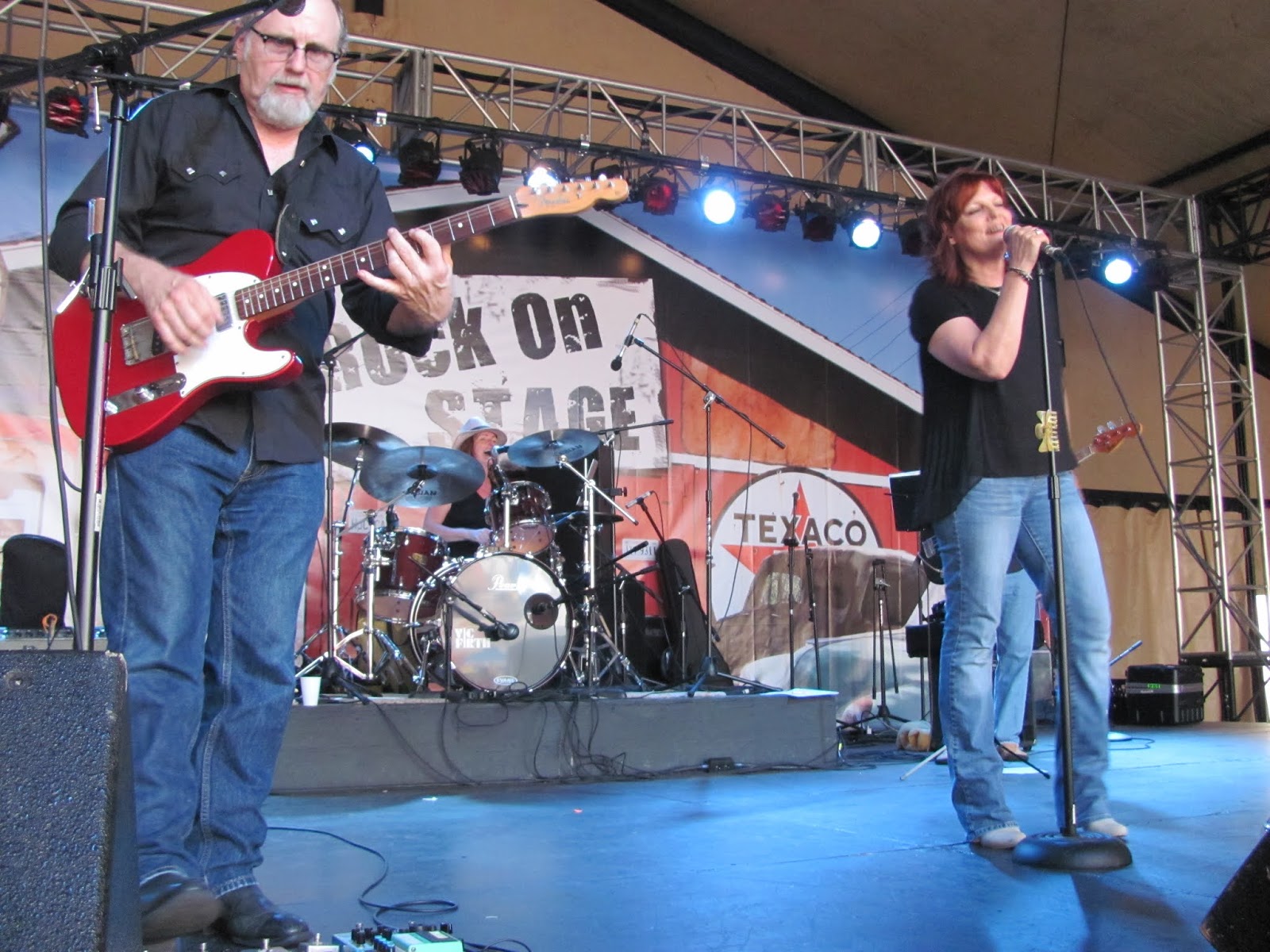 San Diego County Fair, Del Mar, CA,
Wednesday Evening, July 01, 2015
San Diego County Fair (Del Mar) Del Mar California, June 6,
2019, 4:30 PM
https://soundcloud.com/eileencarey/eileen-carey-party-at-the-beach
In order to be
considered as a performer for most fairs and festivals, the submission packet
generally includes a
DVD or flash drive of a live performance
and/or CD, contact information (Name, address, phone numbers, email address,
etc.), information/bio on the performance act, photos, a list of your previous
and upcoming performance locations and events, website address, daily rate and
any special requirements.
Between
summer 2012 and 2014 I performed three incredible years for EFX Events' SummerFest on Venice Beach for the Homeless and
the Make-A-Wish Foundation, and was their Spotlight Artist of the Year in August of 2014.
That was the last time we performed there and notably 15 minutes after the band
broke down and left the stage lightening struck the beach directly in front of
that stage, killing a young man and injuring a number of people and causing
considerable damage. We were unaware of it till we reached the Malibu
restaurant we decided to dine at and it was on their televisions as breaking
news.
I have performed on the Hanger Stage at
the Orange County Fair in Costa Mesa for 4 out of the last 5 years. Between
2015 and 2019. It It is usually on the second weekend in August or the last of
July.
Orange
County Fair, Orange County, California, Hanger Stage, 3:30 pm, Wednesday,
August 7, 2019
Orange County Fair, Costa Mesa, the Hanger, Saturday, July
28th, 2018, 12:30 pm
OC
Fair, Hanger Stage, Thursday evening August 9th 2017
OC
Fair, July 29, 2016
Orange County Fair, CA, The Hanger,
Sunday Afternoon, August 09, 2015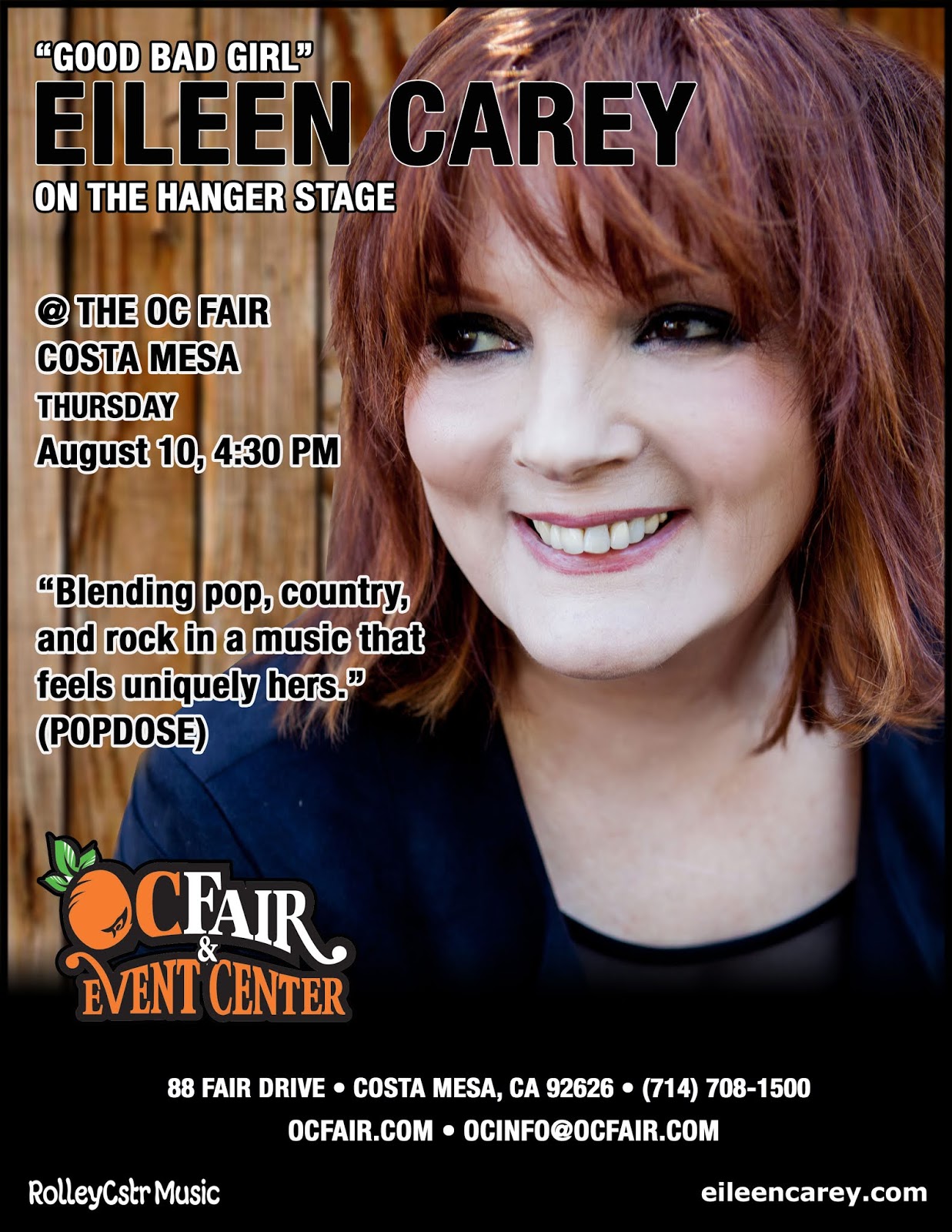 Performing in wide open stages of the
fairs and festivals, beach front stages, and in events creates a great deal of
physical discipline and a core band of A+ professionals. I just recently lost
one of my best and closest friends and musicians, my core bass player, Will
McGregor (Albert Lee, Chuck E. Weiss) who passed away very early this year. With
Will it was the classic "the good die young!"
RIP
Will McGregor
Like all solo artists and play
producers I have some wonderful support musicians. I make it a point of
checking out new players when I can. Since I hire my players, and they are so
good, I need to make sure of their availability before I can book shows and
tours. This is especially true of my Music Director and lead guitarist John
"Groover" McDuffie, who has performed those two tasks for the past 10 years for
Rita Coolidge as he does for me. I have in very rare occasions had to rebook a
show as not to conflict with Rita's schedule..
It is also important to watch what you
eat and maintain your vocal exercises. Vowel sound stretches, stretch my vocal
chords, do lip exercises. I hum my melodies before a show. I practice, stay
away from dairy, drink lots of water. When I go into the studio I take a
teaspoon of olive oil, or greasy potato chips. I picked up the potato chip
trick from Martina (McBride). My producer Travis Allen makes me eat
a tiny bag before recording vocals (lol). I've been regularly training
and kick-boxing for years, and I believe my regular kick-boxing training does
huge things for my vocal control and power as well. Ultimately I stay healthy.
Mind, body and soul. I eat carefully, work out regularly, and get sleep
And last but not least my show posters
are printed in card size so that people can walk away with a memoir whether or
not they purchase something .or win a draw. They make great postings and venues
love their distribution. Till Part 2, stay safe and healthy!
COMING NEXT (Part Two)