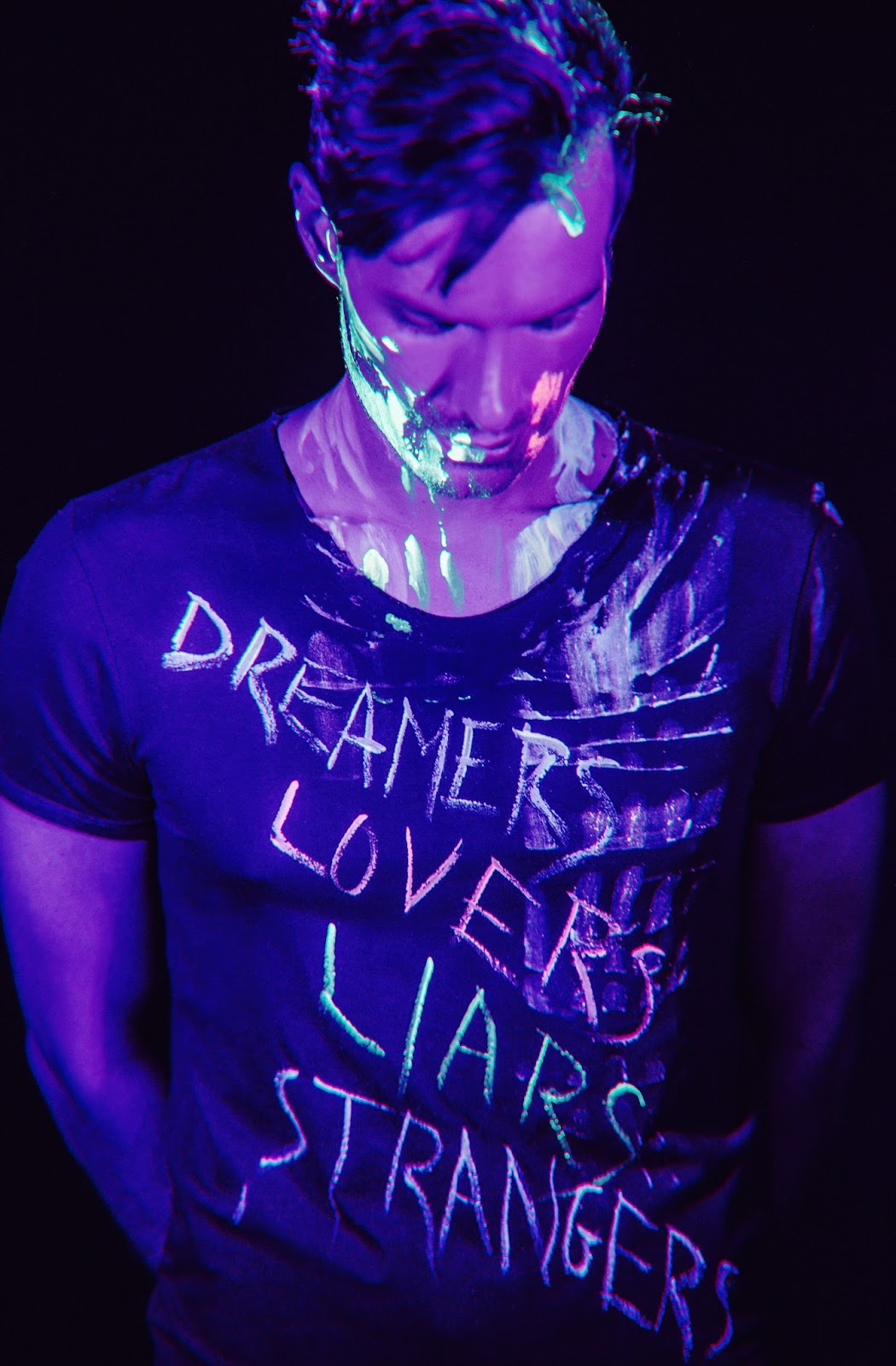 The First EP in the Series, Dreamers, is Scheduled to be Released Sept. 1
by MV2 Entertainment with a Launch Party set for Sept. 2 at Joe's Pub in New York City
Photo Credit: Jason Lee Denton
NASHVILLE – David Fanning doesn't just push the boundaries of Electronic Country Music with his
collection of four EP's titled Dreamers, Lovers, Liars, Strangers.
He redraws the lines and fills in the spaces between country themes and
progressive beats with a new sound inspired by the musical maverick's
live shows.
"We're calling it CRAVE for country rave," Fanning explained. "There is a movement and this music is at the forefront."
MV2 Entertainment General Manager Tony Harrell
is inspired by what he has seen on the road during Fanning's concerts
and how the crowd responds to the impressive visual and sonic assault
with Fanning and his sideman DJ 3K delivering his music in a way that is a true reflection of Fanning's vision of entertaining a new
generation of fans.
"We
wanted David to feel completely empowered to explore something new and
develop a sound that is uniquely his," Harrell said. "Electronic Country
Music is it."
Fanning will release Dreamers,
the first EP in the four-part collection on Sept. 1. MV2 Entertainment
and Fanning will officially launch the
project Sept. 2 during two shows (7:00 and 9:30 PM/ET) at Joe's Pub at
The Public in New York City (425 Lafayette Street). Tickets are
available now by calling (212) 967-7555.
Fanning produced the collection with creative collaborator Ben Stennis.
Each EP is a study in relationships — the euphoria of the ones that
work as well as the inevitable fallout from the ones that were never
meant to last.
On Dreamers
the title track feels somewhat autobiographical with lyrics such as
"cut the ropes holding my feet on the ground" and being "wide awake when
I close my eyes." "Ridin' to the Beat" has a breezy quality with actual
beats that fly by like street lights. "Lighthouse" literally pulls you
in, and on "Unbreakable," Fanning experiences the fierce, indestructible
power of love.
Fanning
is no stranger to musical
expression. He has produced three No. 1 hits for Thompson Square and
Parmalee. His songwriter credits include cuts by Tyler Farr, Dylan
Scott, Parmalee, Thompson Square, Bonnie Tyler, Scotty McCreery, Tracy
Lawrence, and Lindsay Ell.
He first turned heads with his country version of Justin Timberlake's "Drink You Away," which was endorsed by the superstar.
Fanning released his debut EP, First,
on MV2 Entertainment in September 2016. The single "First" was added to
Spotify's "New Boots" Playlist, where it currently has nearly 3 million
streams and nearly 200,000 monthly listeners.
Dreamers Tack List:
1. "DREAMERS" (Fanning, Thomas Archer, Stennis)
2. "Ridin' To The Beat" (Fanning, Kylie Sackley, Vanessa Olivarez)
3. "Lighthouse" (Fanning, Stennis, Amanda Watkins)
4. "Unbreakable" (Fanning, Thomas Archer, James McNair)