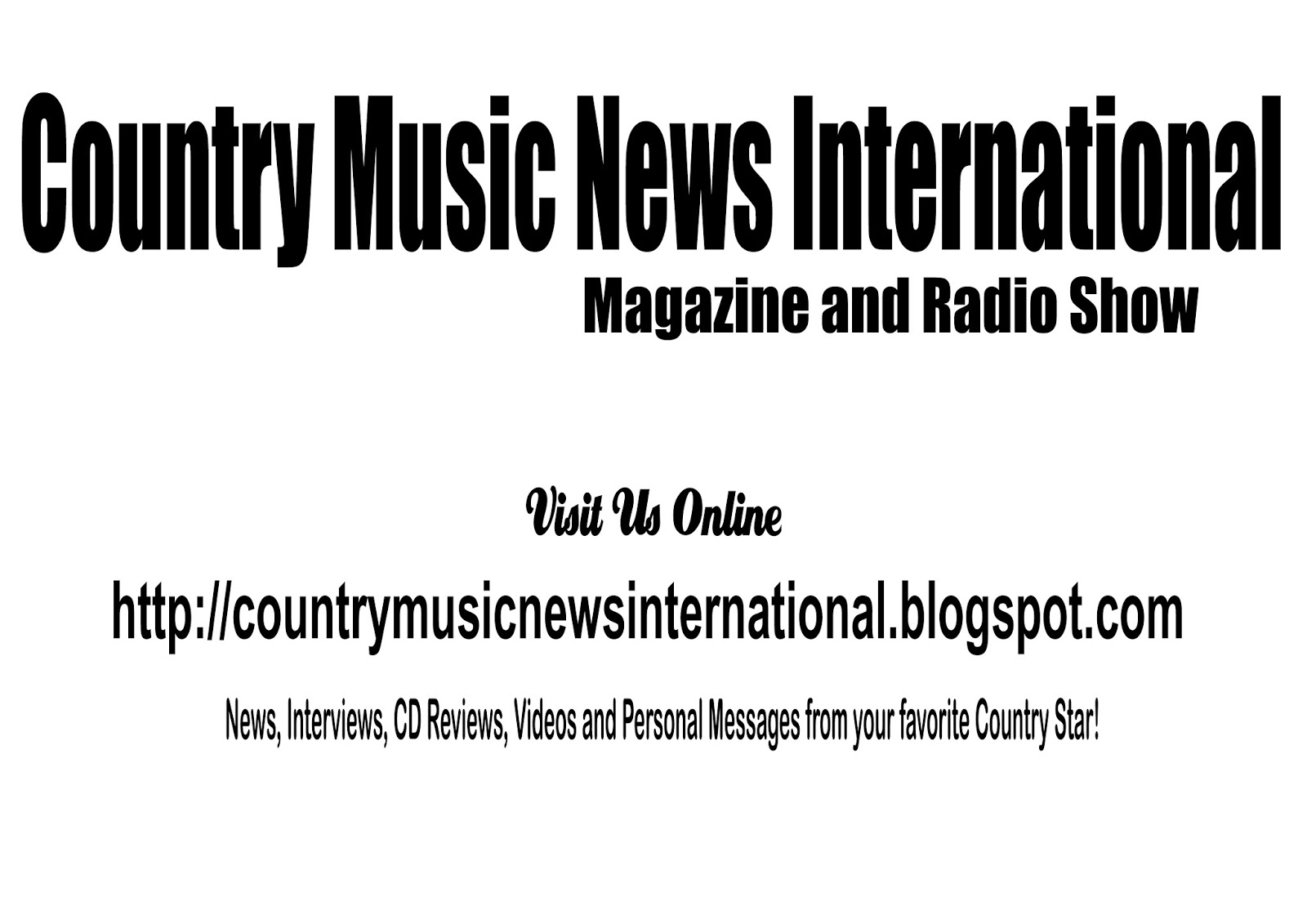 COUNTRY ….. on the move!
It's a constant 'worry.' HOW do we save some of
America's true rural music. HOW do we keep intact music that settled
rural America with the settlers and pioneers and homesteaders who had
their very own 'genre' of music some called 'hillbilly' music? Some
called it much worse. ASCAP absolutely refused to license it for radio
airplay because according to them "it was unfit for humans to listen
to.' In today's world where 'protest' is about any and everything, it's
highly doubtful you'll find any 'hillbillies' out marching in front of a
so-called country music radio station demanding their music be
represented as well as all the rest of it. Why do you suppose that is?
Politics? Oh sure, politics has played a roll in human affairs ever
since Adam and Eve left Eden. Mostly I believe, it's greed. That's a
touchy word today. What exactly do I mean by 'greed' in the music
business. Perhaps a better word is 'control.' That's sort of starting
to make sense, control combined with greed creates a situation where
money controls money. It is so unfortunate in the music business
though, especially regarding a truly American 'genre' of music called
'hillbilly' going all the way back to it's birthing days. Can we do
anything about it?
I've thought on this a long time, and did some
research on this subject. There's been a few things happening that
would never ever make the 'news media' false or otherwise, but it's
important to those of us who want to keep America's treasure intact, and
old-time traditional country music is one of them. Especially in
Louisiana. Here's how country music is helping Louisiana Community
Colleges. Those regional Community Colleges in Louisiana have gone
'country' in an effort to reach potential students in rural areas with
an internet television show. One of the ways educators are doing this
in Louisiana is that they work with colleges ahead of time, to craft
videos that are a featured event and online. According to Lucia Folk of
Country Music Television in Nashville, "If you're a person who has
never considered college, you might not respond to a call to action
directly from a school." She's probably right on that score, but there
is a chance that even though CMT works a great deal with Nashville
'so-called' country artists, they also work with traditional and classic
country artists. "A lot has been done on urban education, and rightly
so, but rural education is kind of overlooked," Folk said. …"CMT
really wants to celebrate these small towns and the opportunities that
already exist there." With that thought in mind, it is extremely
hopeful that these efforts will include the music local to Louisiana.
Cajun, folk, traditional country, Zydeco, French Creole, and a ton of
other local rural and regional music genres. "Country music started its
roots in rural America, and small town America is at the core of our
base," Folk said.
There's other exciting opportunities arising in
Louisiana through a different approach to rural music. "Nobody's
getting rich from the Old Feed Store Music Series. We're a nonprofit in
the purest sense of the word. We're all losing money." said
Christopher Talley, an organizer of the event that begins its fall
season at Marsolan's Feed and Seed Store in downtown Covington,
Louisiana. The shows are free and without any sponsorship, unless you
count the $100 store owner Harvey Marsolan kicks in for the bands, which
take over his nearly century-old establishment for fun and
entertainment. The series began five years ago when Marsolan, Steven
Bucholz and Van Glynn got the idea of providing a north shore venue for
local musicians, particularly bluegrass bands, which usually have to
play the bluegrass festival circuit in Mississippi for regular gigs.
"It's all a labor of love" the owner of the seed store said, "most
country and even bluegrass music you hear these days is pretty
commercialized. We're definitely not that."
AND….it's even happening on the home front here in
Iowa. Mac Wiseman (one of America's most successful early country music
pioneers) called me from Nashville wanting to know what a full page ad
in our NTCMA Bulletin would cost. It's a printed magazine,
half-newspaper size, and a half-page would be pretty expensive. "What
are you going to advertise Mac?" I asked him. "We need to do something
about keeping traditional and classic country music alive, I'm willing
to help." I was surprised, but maybe he has a good idea. The
conversation eventually led us to the 'greats' of the past and how the
'style' of the music has so dramatically changed. Mac was on some of
the early 60's original Louisiana Hayride programs, and became a
regular. That led to a discussion of the new release by Bear Records of
a 20-CD package called "The Louisiana Hayride Tonight." It's a huge
project and Mac and I both got to talk to each other about our times on
the program. Mac in the 40's me in the 60's. Those 20 CD's comprise
over 25 hours of music captured on stage and featured some of the
biggest names in country music: The 529 tracks include the music of
Hank Williams, Johnny & Jack, Kitty Wells, Slim Whitman, the Browns,
Jim Reeves, Johnny Horton, Webb Pierce, Faron Young, George Jones,
Johnny Cash, Rose Maddox, June Carter, Roy Acuff, the Bailes Brothers,
the Carlisles, the Louvin Brothers, Jimmy C. Newman, Ray Price, Roger
Miller, Ferlin Husky, Grandpa Jones, the Wilburn Brothers, Claude King,
Merle Kilgore, Jimmy Martin, Billy Walker, many many more, including the
regulars, and yes, even yours truly, Bob Everhart. The cost of the
package of 20-CD's is $230.04 plus shipping. You can go on the internet
to Bear Family Records and find the order page.
That conversation between myself and Mac Wiseman led
to the time I had him on my television show "Old Time Country Music" a
PBS production from Iowa Public Television. It lasted seven years, and
also had some of the best performers of traditional and classic country
music ever produced. It eventually aired in 22 states, and was very
popular during those seven years of airing. One of the ways we can help
Louisiana keep their roots music alive, is to keep our own Iowa roots
music alive. We are attempting to get PBS to re-run those great shows,
but they aren't so interested in me harassing them all the time. YOU
can make a difference. Ask them to provide the courtesy to those that
really appreciate America's rural music to re-run the show. Molly
Phillips is the Executive Director at Iowa Public Television, and she
can be easily reached with an e-mail sent to her at molly@iptv.org
Go ahead, drop her a line using your own reasons why you'd like to see
the show again. Jimmy Martin, Jim & Jesse, Mac Wiseman, Kenny
Baker, Josh Graves, Bob Black, John Hartford, Jay Unger, Norman Blake,
just a ton of extremely talented old-time music makers. Good luck, and
keep at it, nothing is accomplished in a day or two. This is going to
take awhile, so you have to be a representative of the cause, and make
it all work.
By: Bob Everhart, President, National Traditional Country Music Assn., www.music-savers.com for Country Music News International