CJAYE LEROSE HITS WGN AMERICA TELEVISION
LeRose Heads to Windy City to Perform Live on WGN Midday News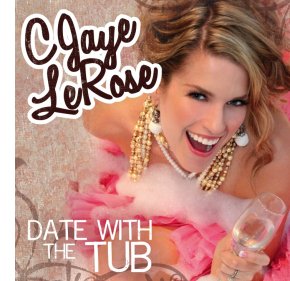 Nashville, TN (August 10, 2011) – This Thursday, August 11, country music's social media phenomenon CJaye LeRose makes her LIVE national television debut on WGN America's Midday News.
LeRose will perform songs from her recently released Date With The Tub album, including her single "The Porch." The song was recently added to rotation on SiriusXM's The Highway, making LeRose the first-ever unsigned act to debut new music on the national platform.
LeRose's social media following is undeniable as she currently boasts 2.7 million YouTube channel views / 36 thousand subscribers, more than 19 thousand Twitter followers and over 17 thousand Facebook 'Likes.'
For more information on CJaye LeRose, visit www.cjayelerose.com. Review copies of Date With The Tub are available upon request.