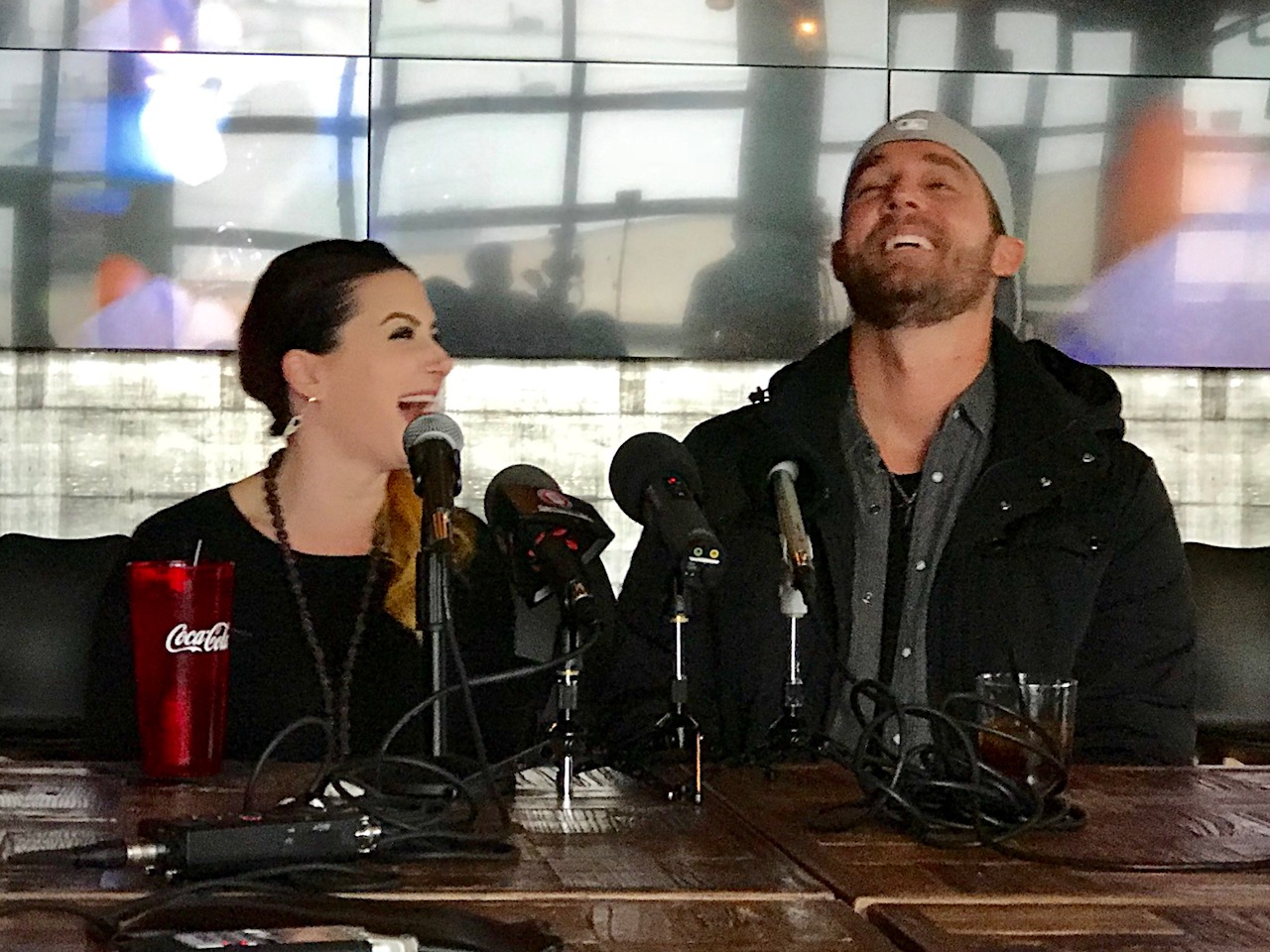 Brett Young celebrates third Number One,
"Like I Love You"
All three hits
from his debut album
By Preshias Harris for Country Music News International
Big Machine Label Group's Brett Young
celebrated his third Number One at a party honoring him and co-writer Jesse
Lee, Monday, February 12. "Like I Love
You" is his third chart-topper and comes just over a year since the release of
his debut self-titled album.
Brett is one of only three acts in the
Country music genre to achieve RIAA 'Gold' certification for an album released
in 2017. His breakout single, "In Case
You Didn't Know," has already reached 3X Platinum status, making him the only
debut artist since 2014 to achieve that level. He is also the only new Country
artist with a 2017 song to go multi-Platinum, too. All three Number Ones are
from his debut album.
Co-writer Jesse Lee was celebrating her
second No. 1 as writer, following 2016's "Peter Pan," a hit for Kelsea
Ballerini.
"Like I Loved You" spent three weeks at
Number One, but its release as a single was by no means a guarantee, following
the success of Brett's two previous hits.
"My first two singles were happy love
songs," said Brett at a pre-presentation media session. "Then Jesse and I wrote
this one that is really different. My songs are like my babies. A part of me is
attached to that song," he noted. "I fought for getting this song on my record.
We used our own money to cut the demo."
Speaking about the writing session that
resulted in "Like I Love You," Brett said that this was a different kind of
co-write, too. "We'd never met before.
We went to lunch then came back and wrote it. That was in late 2014."
Both Brett Young and Jesse Lee might seem
like newcomers, but as with most successful people, that isn't really the case.
At the media session, Brett noted that he'd been playing and performing for 14
years before moving to Nashville.
Jesse Lee is not new to the music business
either. Signed to Atlantic Nashville in 2007, Jesse had some minor chart
success as a recording artist, but then took a different path.
Speaking of her early career as an artist,
she said, "People didn't want me one the radio! So I reinvented myself and
started to write. Then I realized I was
getting into publishing companies because of my writing not my artist talents."
Reminded that Nashville is often referred
to as a 'ten-year town' when it comes to developing a career in music, Jesse
laughed and said, "it's been more than a ten-year town for me. It's been
eleven!"
Speaking about the diversity of his musical
styles and interests, Brett said, "I grew up with rhythm and blues and soul
music, so You will hear the soul in my music."
Brett is about to head out on Thomas
Rhett's 'Life Changes Tour 2018' this spring.
Find tour updates at brettyoungmusic.com.
# # #