BELLAMY BROTHERS STAY ON TOP
OF EUROPEAN MUSIC SCENE
Bellamys Keep Europe Buzzing With Upcoming Collaborative Projects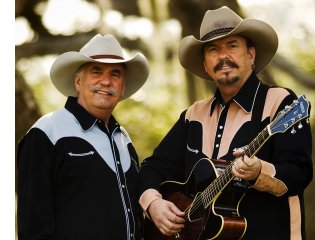 Nashville, TN (August 31, 2011) – In Europe, David and Howard Bellamy of country music's multi-platinum selling Bellamy Brothers, are household names. Though the brothers, whose biggest hits include "Let Your Love Flow," "If I Said You Had A Beautiful Body (Would You Hold It Against Me)," "Redneck Girl" and "I Could Be Persuaded," originally made their claim-to-fame in the United States, Europe has been very good to them throughout the years.
Over the past three decades, the Bellamys have remained faithful to the European tour trail, usually visiting several countries for multi-city tours each year. The brothers continue to stay mainstream 'across the pond' and regularly collaborate with major label European artists.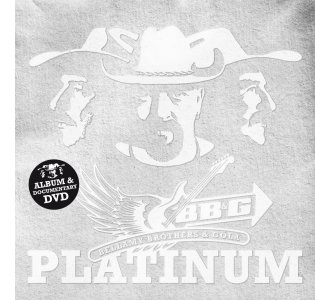 Last year, the Bellamys teamed with Swiss rocker, G
ö
la, for a collaborative project titled BB&G: Greatest Hits Sessions. The album quickly bolted to #1 on the Swiss Music Chart, resting comfortably in the top position for seven weeks, and in-turn, making it a RIAA-certified double-platinum selling record. Last September, the Bellamys and

G
öla
teamed for a sold-out 10-city tour of Switzerland. The tour was recorded for an upcoming Bellamy Brothers and
Göla
live album and DVD entitled BB&G Platinum, currently scheduled for a September 7 release.
In addition, the Bellamys have been asked to produce a project for Switzerland that will consist of duets by legendary Swiss and American artists. Artist involvement will soon be announced with recording for the project starting in November of this year. The untitled album is slated for release in late spring of 2012.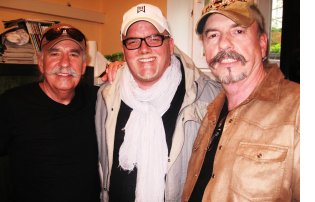 In Germany, the Bellamys are currently involved in a major collaborative project with the country's multi-platinum selling artist, D.J. Ötzi. Since debuting in 2001, Ötzi has sold over 15 million albums with several #1 hits in Germany, Austria, England and Japan. The Bellamy Brothers' untitled project with Ötzi, recorded at Valicon Studios in Berlin, is currently scheduled for a January 2012 release.
(L to R: Howard Bellamy, D.J. Ötzi, David Bellamy)
Last month, days after the massacre in Norway, the Bellamys, while touring the country, were asked to dedicate their July 30 Lyngdal performance to victims of the bombing and shooting. The brothers' Bellamy Brothers Anthology: Volume 1 recently went #1 on the Norwegian Music Chart.
Meanwhile, back in the United States, the brothers are hard at work, performing over 180 dates by the year's end and are in the planning stages of their second gospel album, as well as a Bellamy Brothers autobiography.