BELLAMY BROTHERS DEDICATE WEEKEND NORWAY PERFORMANCE TO VICTIMS OF SHOOTING, BOMBING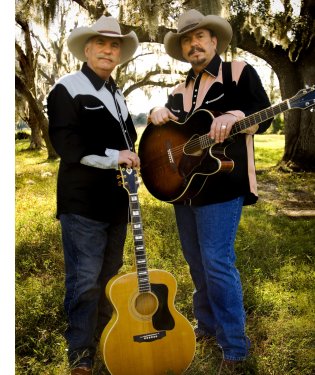 Nashville, Tenn (July 26, 2011) – This Saturday, July 30, country music's multi-platinum selling Bellamy Brothers will perform in Lyngdal, Norway in memoriam of victims of the country's recent massacre.
Tragedy struck Norway last Friday with the devastating loss of over 70 innocent lives from a mass shooting and bombing.
Howard and David Bellamy, who are traveling to Norway this week, were asked to dedicate their weekend Rosfjord Strand Hotel performance to those who lost their lives in the senseless attacks.
"We've been playing concerts in Norway since 1976 and have cultivated many friendships and have fond memories from touring there over the years," says David Bellamy. "The nightmare they encountered this past week is almost unimaginable. I think the closest think we can relate it to is September 11."
"When we perform in Lyngdal, Norway this Saturday night, we'd like them to know our thoughts and prayers go out to each and every person in their great country," notes Howard Bellamy. "We are dedicating the show to the victims and the families and we hope the healing process can soon begin for everyone. God bless Norway and peace and love from the Bellamy Brothers."