TOURIN' WITH THE TAYLORS MAKES PIT STOP ON
NATIONAL TV'S NATE BERKUS SHOW
Blended Family and Musical Group Take Their Act on the Road, Visit Design Expert, Best-Selling Author Nate Berkus on National TV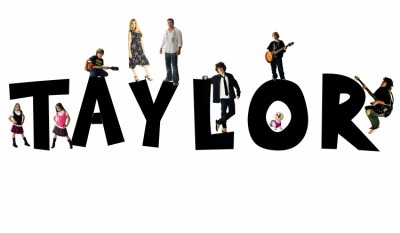 Nashville, Tenn (May 9, 2011) –
Merging two families isn't easy, but the Taylors seem to have figured it out. Commonly referred to as a mixture of The Brady Bunch and The Partridge Family, the Taylors have used music to add harmony to their own bunch. The family has opened for several big names in country music such as Love & Theft, Jason Michael Carroll and Lonestar. They recently shot a music video for their upcoming single titled, "Will You Marry Us" and the entire family will soon hit the road in support of the new music. There has also been talk of a Tourin With The Taylors reality show. Now they are taking their act on the road and along the way visiting The Nate Berkus Show. The design expert asked the Taylors on his show as an example of a blended family after designing a virtual makeover of their family room. The show will air tomorrow, May 10th. Click here to find the air time in your area.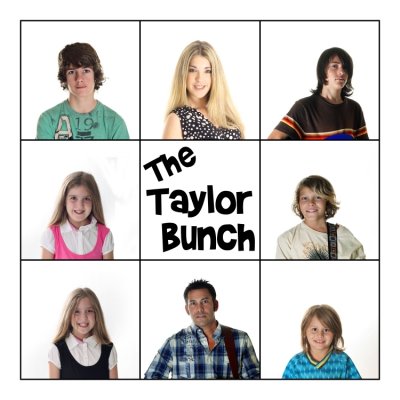 "We wanted to show our kids that it's never too late to follow your childhood dreams. No matter how old you are or how broke you are," says Darren Taylor. "If you want it, go get it. And never give up."
The Taylors' tale began after Darren and his three sons moved to Middle Tennessee to pursue his dream of being in the music business. After starting a record label and still raising three boys on his own he was ready to meet someone to share his life with, so Darren decided to give online dating a try. After seeing Andrea's picture he knew he had found the one, but Andrea was also raising three children, writing a cookbook and working as a professional photographer. They decided to make it work anyway and Darren proposed to Andrea by writing and performing for her a song titled, "Will you Marry Us." At first, they had their ups and downs, combining a family of that size is never easy, but they found that music was the glue that seemed to bring them together.
Darren, still pursuing his music career, had plans to go on tour, but Andrea joked that she didn't want to be left at home with six kids. So they decided to turn the tour into a family vacation, bought a tour bus, got sponsors and Tourin with the Taylors was born!
"Will You Marry Us" is currently available for download via i-Tunes and other major online retailers.