Thomas Rhett, Eric Church, Carrie
Underwood and more stars thrill crowds at Day Two of CMA Fest
Rain didn't stop the music
By Preshias Harris for Country Music
News International Magazine & Radio Show
On Friday June 07, the 48th annual CMA Fest
kicked off day two of the four day festival with some surprises, movie stars
and shows playing to sold-out crowds. Rain showers caused some shows to be
delayed, but the fans didn't seem to care.
They packed the streets and the venues in downtown Nashville, enjoying
their favorite music and country stars.
The Firestone Country
Roads Stage at Ascend Amphitheater was packed with fans at a sold-out show headlined
by Brett Young. Meanwhile, Chevy Riverfront Stage was filled with capacity crowds
for three back-to-back performances, including Jordan Davis, The Voice
alumni Morgan Wallen and Hunter Hayes' set. More Enthusiastic fans were
cheering on Elvie Shane (BBR's newest signee) and former American Idol
alumni and country sweetheart Lauren Alaina.
Fans were singing along to their favorite songs throughout the sets.
LOCASH also had the crowd singing along at
the Radio Disney Country Stage and CMA KixStart Artist Scholarship recipient
Travis Denning brought the energy to the Chevy Breakout Stage at Walk of Fame
Park. At the CMA Close Up Stage, Old
Dominion played to a packed house at Xfinity Fan Fair X.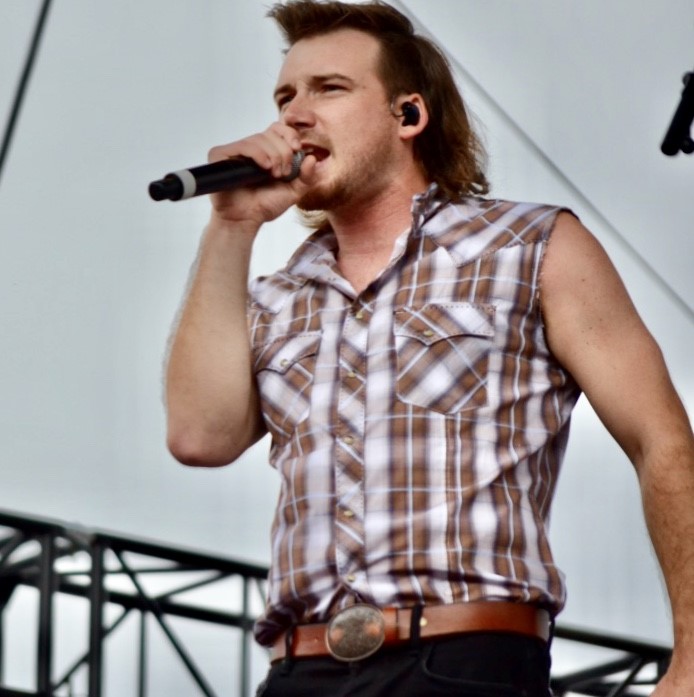 At Nissan Stadium Thomas Rhett brought out
Jon Pardi to perform their new song "Beer Can't Fix" from Rhett's new (super
close to his heart) album Center Point Road. Eric Church was back at Nissan Stadium, just
days after breaking that stadium's attendance record. Church thrilled fans as
he performed an incredible, wonderful solo acoustic set of his biggest hits and
then some.
Carrie Underwood wrapped up Friday's Nissan
Stadium show, bringing on surprise guest and iconic rocker, Joan Jett. They
performing a medley of Jett's classic hits including "I Hate Myself for Loving
You," "Bad Reputation," "Crimson And Clover," "Fresh Start" and "I Love Rock
'N' Roll." A delighted capacity crowd
were singing along with the hits, showing they DO love rock 'n' roll as well as
country.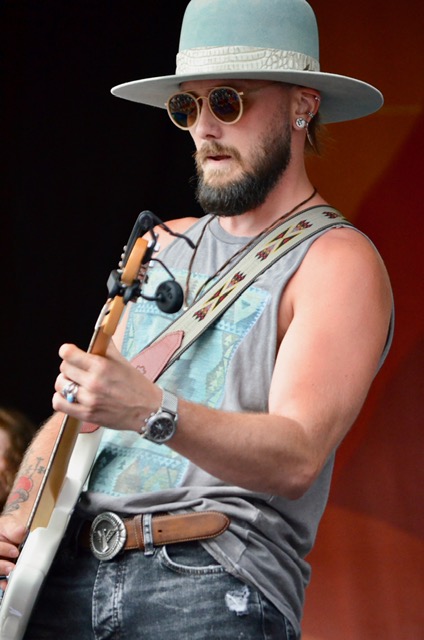 CMA Fest is the longest-running Country
Music festival in the world with a portion of ticket proceeds directly
benefiting high-quality music education initiatives across the United States
through the CMA Foundation, thanks to all the artists performing at CMA Fest
donating their time.
Photos and credits
Elvie Shane performs at the Chevy
Riverfront Stage. Photo credit: Catrina Engleby
Lauren Alaina reacts to the crowd's
applause at CMA Fest. Photo credit: Catrina Engleby
Jordan Davis entertains at the Chevy
Riverfront Stage. Photo credit: Catrina
Engleby
Morgan Wallin takes the stage at CMA
Fest Day Two. Photo credit: Catrina
Engleby