THE MARSHALL TUCKER BAND DEPLOYS TRUCKS TO AID HURRICANE SANDY VICTIMS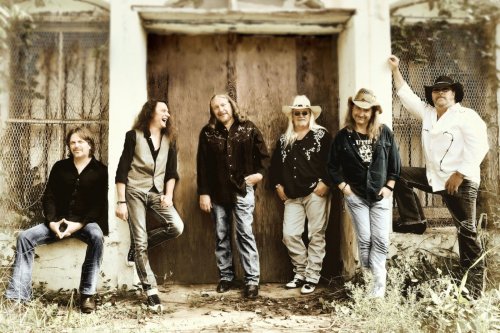 Nashville, Tenn. (November 7, 2012) – The Marshall Tucker Band is seeking donations for items to be delivered to Hurricane Sandy victims in the Northeast.
This
Thursday in Spartanburg, South Carolina, the legendary southern rock
group will dispatch its tour truck to collect donations that will be
transported to hurricane victims. The Marshall Tucker Band tour truck
will be stationed outside of the Spartanburg Memorial Auditorium from
4:30 to 7:30 PM. Additional trucks are also in the works for donation
collections in Anderson and Chesnee, South Carolina.
Lead singer Doug Gray, along with other members of the Marshall Tucker Band, will be on hand to thank those wishing to help.
"People
in that part of the country have supported The Marshall Tucker Band for
over 40 years," says Gray. "We've made a lot of friends up there, have
watched people's families grow and have grown with them. So, on a
personal level, I know a lot of their pain."
"Palmetto
Sound Works in Spartanburg has been kind enough to help with aiding the
hurricane victims … they will also be sending several trucks." Gray
notes. "One wonderful couple from New Port Richey, Florida has already
donated 4,000 blankets."
The band asks that people not bring cash donations.
Gray
adds, "If you want to contribute cash, please contact the American Red
Cross. We're primarily looking to collect coats and blankets since it's
starting to get cold up there."
About The Marshall Tucker Band:
Four
decades ago, original members Doug Gray, Toy Caldwell, Tommy Caldwell,
Paul Riddle, Jerry Eubanks and George McCorkle founded The Marshall
Tucker Band in Spartanburg, SC. Thanks to hits like "Can't You See,"
"Heard It In A Love Song," "Fire On The Mountain," and "24 Hours At A
Time," the 5x Gold, 3x Platinum-selling southern rock group has sold
more than 15 million albums to date. MTB songs have been featured in
major motion picture films and television series including Blow, The Box, Swing Vote, Half Nelson, My Name Is Earl, Cold Case and Good Guys.
CMT (Country Music Television) named the MTB's "Can't You See" the #4
Greatest Southern Rock Song . The MTB's debut album, The Marshall Tucker
Band, reigns as Gibson Guitar's #5 Greatest Southern Rock Album. UltimateClassicRock.com recently crowned the MTB's "Can't You See" the #1 Greatest Southern Rock song ever recorded.