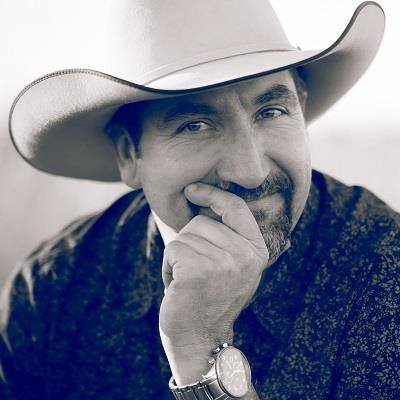 Steve Newsome Interview by Christian Lamitschka for Country Music News International Magazine & Radio Show
Lamitschka:  Music has many new fans throughout Europe who may be
hearing about you for the first time. How would you describe yourself and the
music you play to someone who has never seen or heard you?
Answer:  I am a country music singer and songwriter with farm and ranch
roots from Alberta, Canada. My music provides listeners a brief insight into
my love of country music and growing up in a small rural community, listening
to the classics of the the 70's, 80's and 90's with likes of Waylon Jennings,
Chris Ledoux, George Strait, Alan Jackson, Garth Brooks, Paul Brandt, Nitty
Gritty Dirt Band and the Eagles.
Lamitschka:  Your current single is being played by radio. What do
you feel is special about this song that makes people want to hear it?
Answer: This song speaks to life in the country. Wide open
spaces, skies full of stars as far as the eye can see, being shared with
someone special in a pick up truck with …One Good Radio.
Lamitschka:  What is your favorite song among all the songs you
have recorded and what's the story behind it?
Answer:  I really enjoyed
Solid Ground, on my first EP. It was a song I had written for my parents
celebrating their Fortieth wedding Anniversary. The song alone is super, but we
decided to take it a step higher and brought in a lovely lady by the name of
Karen Claypool to join me and made the song my first duet. She took it to
unimaginable new heights even garnering an award nomination and my first trip
to Nashville.
Lamitschka:  What do you think about today's music scene versus
its past and where do you see it going in the future?
Answer:  Today's
country music scene has expanded exponentially, over the years. It now
encompasses a strong pop and rock influence. I like some of it, but admittedly
not all of it. But looking at country music's vast history, the change is no different to any new music
that has been introduced over the years. Music speaks to what listeners are
growing up with and experiencing.
When Elvis, Waylon or the Nitty Gritty Dirt Band were
starting out, they were met with their share of criticism… It wasn't what
country music was…but it shapes what will be. Life evolves over time and
music evolves with it.
Lamitschka:  As an artist,you have many tasks such as
recording, touring, and interviews. What do
you like best, what's your favorite activity?
Answer:  I enjoy the
adventure of travel and meeting new people, but I thoroughly enjoy when a song I've written starts taking on its own
identity. When others who listen to it embrace it and can feel it. For some
songs it starts early in the writing process, others when the band starts
learning it.
Lamitschka:  What was your big break that got you into the music
business?
Answer:  I had the
gentleman who is now my good friend and manager take me up on an invitation to
come to an open mic night that I was hosting in an old local pub. He was
looking for local talent and I thought there might be some local talent at my
jam night. Turns out he wasn't as interested in the others i suggested as he
was by myself.
Lamitschka:  What moments in your career stand out in your memory
as highlights and achievements which you are proud of?
Answer:  My first album.
I never thought I would have gotten that far. After that there's
numerous highlights. Getting to tour with a full band. Playing for 4,000+
people. An ISSA Singer/Songwriter Award
Lamitschka:  Many music fans today get their information about
artists online. Do you have your own website and what will fans find there?
Answer:  Yes my website
isstevenewsome.com there you can find
all links to everything we have done to date, and what's new and upcoming.
Lamitschka:  What message would you like to send your European
fans?
Answer:  Hello all, and
thank you for your support of my music and country music in general. I
truly hope you all add, like, share and enjoy what I have put together.
Lamitschka:  Fans are always hungry for good road stories. Do you
have one you can share with us (come on don't be shy)?
Answer:  We had two back
to back shows, one in Calgary, Alberta,
 the next 600 km
away in Saskatoon, Saskatcewan. There isn't a straight line between the
two, so we set out to find the shortest… the crew started losing faith in my
navigational abilities when the traffic got scarce, then even more when the
pavement turned to gravel roads. But ALL faith ran out at the top of a huge
ravine with a winding trail down to a rickety old one lane bridge. I was just
happy the bridge was still there, and we didn't have to fjord the river! Six
hours later we all arrived safely in Saskatoon and a lack of trust in Steve's
'scenic tours'!
Christian Lamitschka ( Ch.Lamitschka@t-online.de
) for Country Music News International Magazine & Radio Show