Stars join John Berry for 'Songs and
Stories'
Season 2 hits TV in April
By Preshias Harris for Country Music News International Magazine & Radio Show
'Songs and Stories with John Berry' Season
2 will soon be coming to U.S. television, as a new series of tapings wrapped up
a few days ago.
The tapings took place over four nights in
the Natchez Hills Winery at The Fontanel, on Whites Creek Pike in Nashville.
The intimate venue, seating no more than a hundred guests, was an ideal setting
for the laid-back show.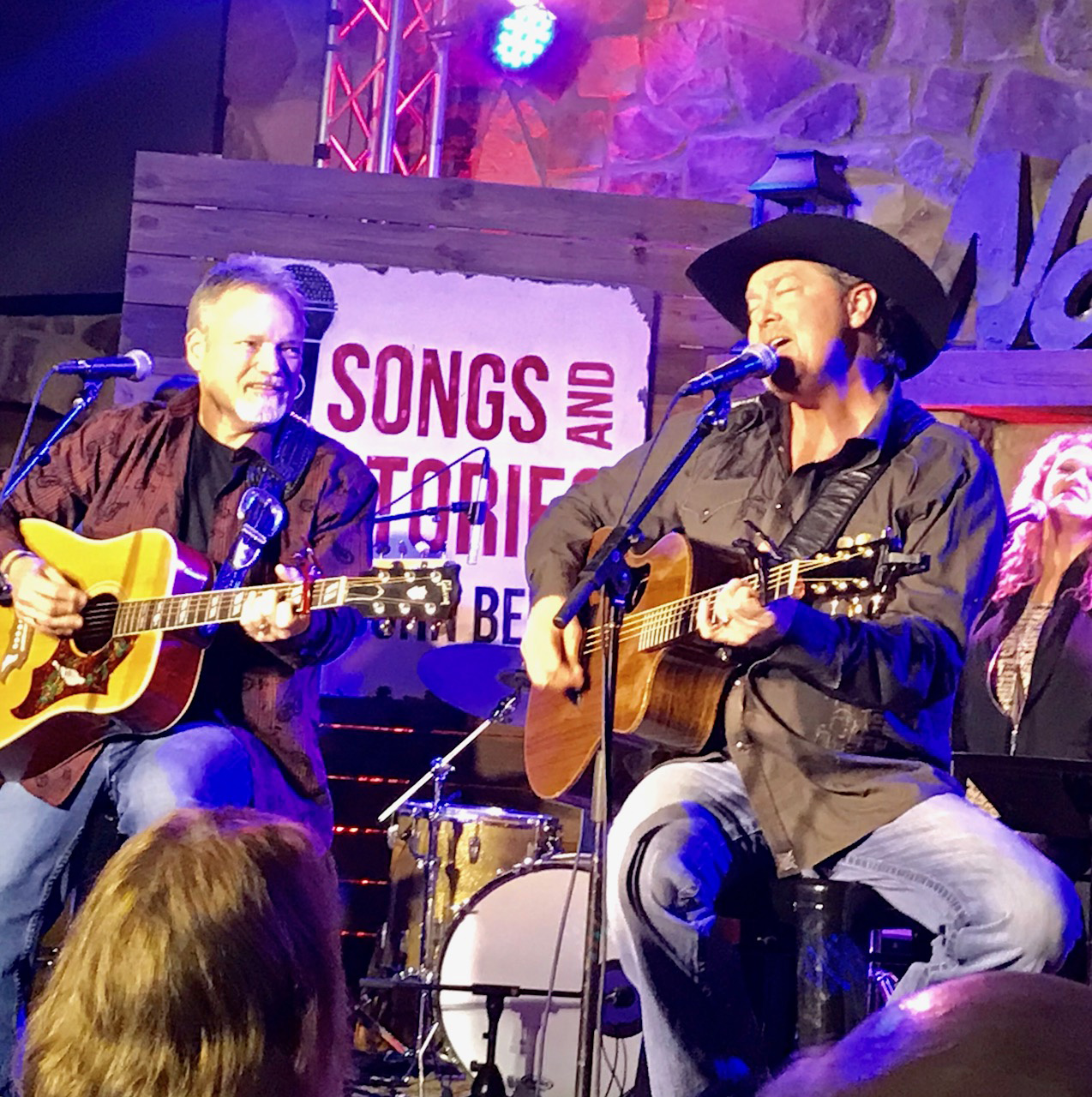 In each show, Berry talks with his featured
guest who shares personal stories about the music that has changed their lives
and inspired them to become the artists they are today. Each artist also joins
Berry and the band to perform some of those songs.
Berry
feels that 'Songs and Stories with John Berry' is a title that sums up the
essence of the show. "For me and so many others, songs help us express what we
feel inside and stories are the inspiration for the song that lies within," he
says.
New shows start airing in April
The season kicks off in April with the
following shows scheduled:
Episode1, Week of April 02: Mac Macanally;
Episode 2, Week of April 09: Rhonda
Vincent;
Episode 3, Week of April 16: Steve Dorff;
Episode 4, Week of April 23: Ryan White;
Episode 5, Week of April 30: John
Schneider.
Episodes airing in May and June will
feature Radney Foster, Terri Clark, Tracy Lawrence, Daryle Worley, Pam Tillis,
Exile, and will wrap up with a 'New Artists' Show' with Sean Thomas Berry,
Preston James and Blane Howard. A 'Best Of' compilation show will air
highlights of Season 2 during the week of June 25.
At
one of the tapings, Tracy Lawrence recalls a decision that changed his life. He
had two years of college under his belt in Louisiana and was earning money in
tips while playing in bars in the evening. "I decided, if I don't go to
Nashville now, I'll never go," he says. He took the $700.00 that he'd made in
tips over the past few weeks, packed his guitar in his car and headed to
Nashville. Speaking about the music he is making now, he says, "I'm not chasing
hits anymore. I'm going back to what I was passionate about."
Each of the artists shares similar stories
about their lives and their music, often revealing personal experiences that
are connected to their songs.
TV show channel listings
The second season of 'Songs and Stories
with John Berry' will be shown on numerous outlets, including The Family
Channel, Heartland TV, The Country Network, ROKU and more. For show time
listings in your area, click the 'Where To Watch' tab at www.songsandstories.com
A 3-disc DVD set of the first season of
'Songs and Stories with John Berry' is available for $30.00 at http://johnberrystore.bigcartel.com
# # #
PHOTOS:
(Left to Right): Blane Howard, John Berry,
Sean Thomas Berry, Preston James at 'New Artists Show episode of 'Songs and
Stories with John Berry. Photo credit: Preshias Harris
John Berry performs with guest Tracy
Lawrence (Right) during a show taping. Photo credit: Preshias Harris