SHENANDOAH FEELS THE LOVE ON NEW MIRANDA LAMBERT TUNE, "ANOTHER SUNDAY IN THE SOUTH"
Former Shenandoah Frontman Marty Raybon Makes Guest Vocal Cameo on New Song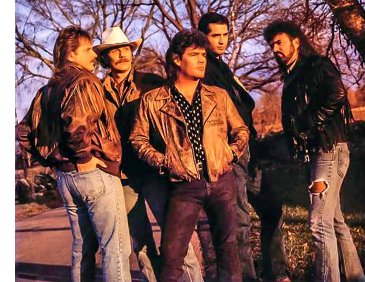 Nashville, Tenn. (June 20, 2014) – After listening to Miranda Lambert's new tune, "Another Sunday In The South," SHENANDOAH band members, past and present, are feeling the love from one of the biggest stars in Country music.
"Every
generation of country artists have people who inspired them to do what
they do," says Lambert. "At the heart of my country inspiration is
Shenandoah. They created a pure sound that takes you back home
everytime. And most of us are still trying to replicate that sound
today!"
"I remember when Miranda was just getting started she opened up for us in Roanoke, Virginia,"
recalls Shenandoah drummer Mike McGuire.
"We stood next to each other at the edge of the stage watching another
opening act play before we went on. What I remember most about her was
how shy she seemed at the time. It's been fun to see her develop into a
superstar and
for her to think enough of Shenandoah to
pay tribute to us in her new song is thrilling and humbling all at the same time."
Lambert's "Another Sunday In The South," gives nod to the group's classic
#1 Hit
, "
Sunday In The South
." Former Shenandoah frontman
Marty
Raybon
makes a guest vocal cameo on the new song.
Raybon
notes, "First and foremost, I think Miranda Lambert is fandango! The
timing of Miranda's new song is great. This might be the wonderful
beginning of something that people have been asking me about for the
past 17 years. Stay tuned."
About Shenandoah
Shenandoah originally formed in Muscle Shoals, Alabama in 1985. The GRAMMY
®
Award-winning group scored several #1 Hits throughout the '80s and '90s, including "Sunday In The South," "
Two Dozen Roses
," "
The Church on Cumberland Road
" and "
If Bubba Can Dance (I Can Too)
." Original band members Mike McGuire and Jim Seales remain with the group. In 1997, lead singer Marty Raybon departed the band to pursue other music endeavors.
(Shenandoah photo credit: Randee St Nicholas)