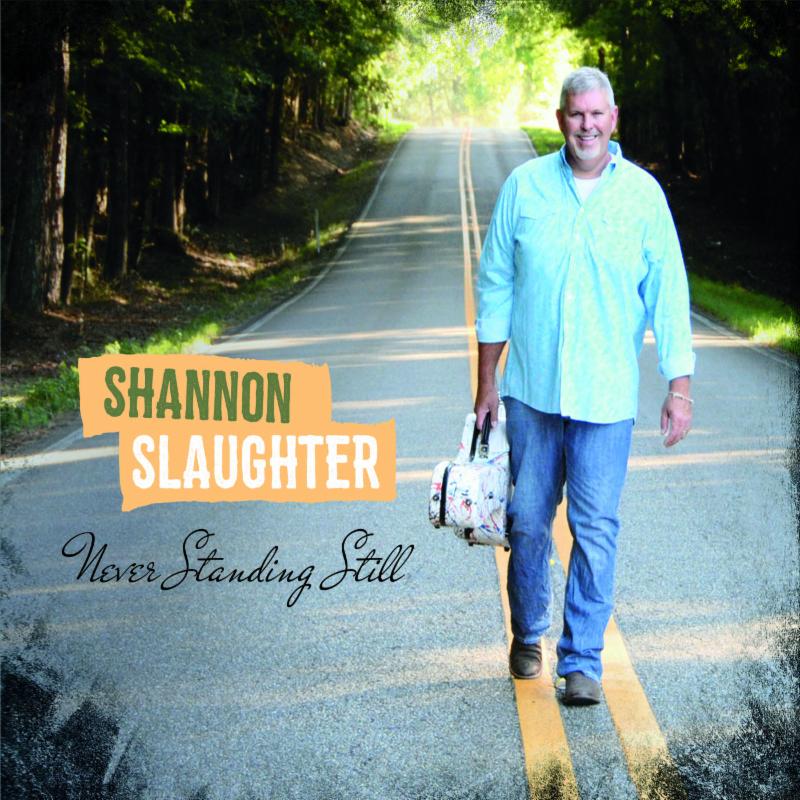 Shannon Slaughter Hits #1 with New Single
"That Old County Road" #1 on Bluegrass Today's Top 20
Argo, Ala. (September 22, 2017) — Shannon Slaughter is proud to announce "That Old County Road" hit #1 on the Bluegrass Today Top 20 weekly song chart today. The song is the first single release from his upcoming album Never Standing Still releasing October 27, 2017 on Elite Circuit Records.
"That Old County Road"
was written by Shannon Slaughter and Rusty Hendrix, guitar player from
the country band Confederate Railroad. In a recent Bluegrass Today
interview, Slaughter said when they were writing the song, they were
"thinking of a '90s acoustic country which makes for a great mid-tempo,
bluesy bluegrass number as well."
Heather
Slaughter and Randy Kohrs provide beautiful vocals on the track with
Slaughter on guitar, Ron Inscore on mandolin, Cliff Bailey on bass, Ron
Stewart on fiddle, Trevor Watson on banjo and Kohrs on resonator guitar.
Music fans can purchase the single at iTunes, Amazon, CDBaby, ShannonSlaughter.com and more outlets. The song is available to radio programmers at AirPlayDirect or by request.
Please visit shannonslaughter.com and follow him on Twitter and Facebook for upcoming announcements.