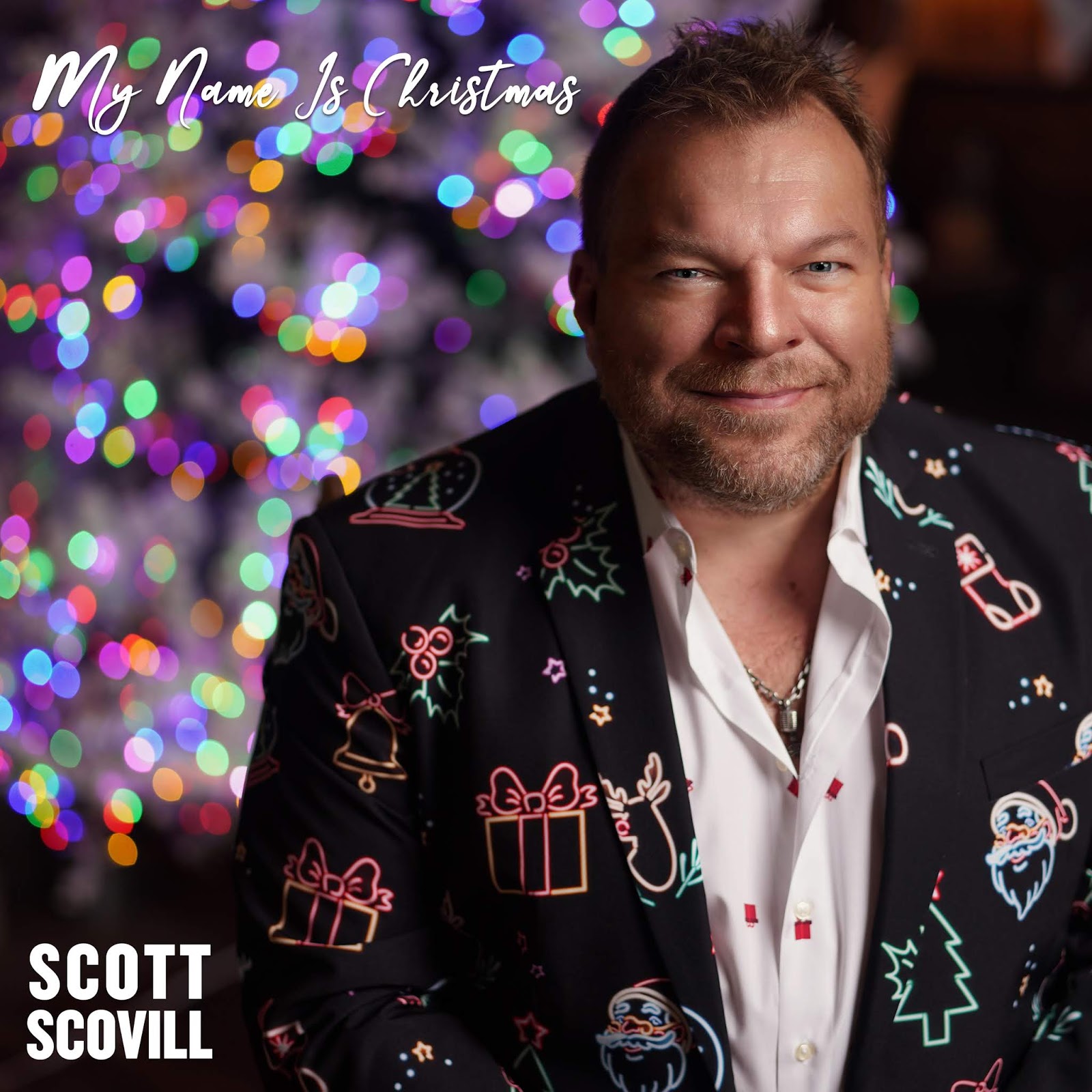 Scott Scovill Interview by Christian Lamitschka for Country Music News International Magazine & Radio Show
1. Tell us about your new project and the inspiration behind the album.
My Name is Christmas is a dream for me. As a music entrepreneur and CMA board member, I have spent my entire life helping major artists be seen and heard. U2, The Stones, Bowie, Alan Jackson, Brad Paisley, Garth and many others have been huge chapters in my life. It is surreal to discover that I can have a voice too! I am a scant two years into writing and touring with my own material and the journey has been the greatest of my life. I'm not just promoting music, I'm making it! I also love Christmas AND I have coupled my passion for the holiday with my passion for music and My Name is Christmas is the result.
2. How would you describe yourself and the music you play to someone who has never seen or heard you?
I would describe my music as if Bing Crosby and Johnny Cash fell into a blender and I poured out. When I croon it's Crosby, when I sing Country it's dark and deep like Johnny.
3. Who inspires you musically and how deep do your musical roots run?
My inspirations are everywhere…except when I am writing and performing Christmas. Then it's the classics. Nat King Cole, Sinatra, Perry Como, Burl Ives, and of course Bing Crosby. I listen to my Christmas playlist relentlessly for a month before I sit down to write Christmas songs. I try to channel the classics because I want to write classics.
4. What venue/location is at the top of your list to play?
Honestly, I just did this! I have developed a core audience in Norway, and I just opened for Brad Paisley at my dream gig, the Oslo Spectrum. There were 10,000 people there and it was an amazing night. With that box checked I'll set my new goal sky high. The Ryman in Nashville, the most famous venue in country music.
5. What inspired you to become a songwriter?
The absolute love of great lyrics, especially lyrics with a message. I was a huge Rush fan as a kid, and I loved the stories and messages that Neil Peart put in his lyrics. Nowadays songs like "Humble and Kind" melt me.
6. What drives you?
Tough question if you don't give the standard answer… I think I'll just quote an upcoming release of mine and say:
Pulled by the forces that lure me in
Pushed by the demons that I fight within
7. What's your favorite song that you wish you could have recorded?
"Wicked Game" by Chris Issac. Amazing song, incredible performance…
8. What kind of songs do you like to record the most?
Slow and soulful, my favorite cover is "Whiskey and You" by Chris Stapleton.
9. Do you have any interesting stories about how fans have been affected by your music?
Every time a fan tells me that something I wrote resonates with them is the best, it excites me to the core. I would love to tell you one of my songs saved someone's life, but instead it's more the other way around.
10. What are your dreams for the future?
This album was my musical dream. My dream is for the present, not the future. I dream that you, reading this now, will love my album!