SAMMY KERSHAW, BAND AND CREW INVOLVED
IN BUS ACCIDENT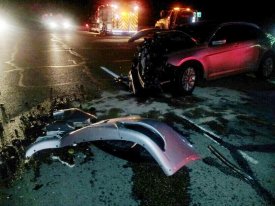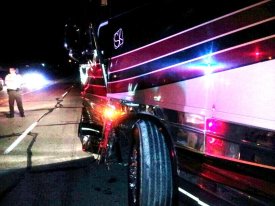 Nashville, Tenn. (November 5, 2012) – This past weekend, Sammy Kershaw, his band and crew were involved in a roadway accident while on tour in Texas.
On
Friday night after hitting the road following a concert in Nocona,
Texas, Kershaw's bus was struck by another passenger vehicle. The bus
was impacted at a high speed, causing major damage, leaving the vehicle
inoperable. The driver of the vehicle that struck Kershaw's bus was
taken to hospital with injuries. Kershaw, his band and crew were shaken
and sore but not seriously injured.
"My
guys and I are a little sore today… the third day is always the worst,"
says Kershaw. "Eleven people were involved in the accident and no one
was killed. It could have gone the other way. Buses and cars can be
replaced but people can't. I'm so thankful that the other driver, my
band and crew are all still here. We had a guardian angel."
Kershaw has not canceled any concerts and will use alternate means of transportation until his bus is repaired.
About Sammy Kershaw
Since
his debut on the music scene in the early '90s, Sammy Kershaw has
remained one of the most consistent power hitters in country music with a
chain of major hit records and sell out tours. His focus is reclaiming
the roots of country music and recapturing the spirit that made it
great. Often referred to as the heir apparent to the legendary George
Jones, Kershaw's platinum albums have included such classics as "She
Don't Know She's Beautiful," "I Can't Reach Her Anymore," "National
Working Woman's Holiday" and
"Love
of My Life." Kershaw is a multi-platinum selling artist whose history
includes six gold and five platinum albums that have scanned in excess
of five million records.