Rick Monroe Interview by Christian Lamitschka for Country Music News International Magazine & Radio Show
Lamitschka:
Music has many new fans throughout Europe who may be hearing about you for the
first time. How would you describe yourself and the music you play to someone
who has never seen or heard you?
Answer: We're not up-the-gut mainstream country by
any means — and I don't even know what mainstream country even is anymore," "I
also know we're not super-heavy rock either, so I'd like to call what we do
blue-jean country rock. Fashions come and go, but blue jeans are a timeless
statement that never fades — and that's what I want my music to be."
Lamitschka:
How was the last year for you? What were your highlights?
Answer:
Awesome, we played a ton of shows, met some amazing people and really define
the sound that we carried into the new Album.
Lamitschka:
What is your latest CD and how's it doing?
Answer:
The last CD was Gypsy Soul and we had a Top 40 single off of it 'This Side Of
You" and that EP really helped set up the Smoke Out the Window LP.
Lamitschka:
How did you choose the title for the CD?  Is there a story behind the
name?
Answer:
Aside from being a track on the album it seems to capture our philosophy that
no matter what happens you need to roll with the punches and let all go like smoke
out the window.
Lamitschka:
Do you write the songs yourself? If not, how do you go about finding the songs
for your CD?
Answer:
I wrote a few by myself and co-wrote the rest. We actually set out to just cut
a few new songs to shop deal and once we got started we just kept cutting. We
even wrote the last song "Truth In The Story" in the studio. We really wanted
to find songs that defined our live show and reflect what is going on in my
life.
Lamitschka:
Please tell us about the songs on your album (influences, etc).
Answer:
I think we found a perfect balance between solid country, a little dash of rock
& a scoop of soulful groove. Good As Gone, This Side Of The Dirt are gritty
while Cociane Cold & Whiskey Shakes, Nothing To Do With You has more of a
classic country sound. Then we threw in Tempt me and October to round out the
emotional journey.
Lamitschka:
What is the difference between your last CD and your current one?
Answer:
The major Difference was I used my touring band instead of all hired guns. They
know the songs from every angle and i believe they were able to really put some
serious heart and soul into every track. We also did it as live as we could ,
just a room with us playing songs.
Lamitschka:
Your current single is being played by radio. What do you feel is special about
this song that makes people want to hear it?
Answer:
This Side of  You was our last single and it was written from actual life events
and I think it resonates with people because it is so honest.
Lamitschka:
What will your next single be?
Answer:
That one I don't know and I'm not sure we are going "traditional" radio this
time around. I'd say "Truth In The Story" for the honest edge and "Ill Try"
from the more mainstream feel.
Lamitschka:
What kind of songs do you like to record the most?
Answer:
Good ones I hope 🙂
Lamitschka:
What is your favorite song among all the songs you have recorded and what's the
story behind it?
Answer:
That's like saying who's your favorite kid, I enjoy then all for different
reasons. There are songs I've written that haven't been cut yet that I really
love. Hopefully I can keep making music and get then all out there.
Lamitschka:
How much creative control do you have over your music?
Answer:
At this point I have as much control as I want but I am very fortunate to work
with people that I trust and will listen to throughout the process.
Lamitschka:
There's a lot of work that goes into a number one hit. What did it take to make
it in your case?
Answer:
That's a loaded question, there are a lot of amazing songs out there that will
never be in a chart. It takes a huge machine of money and staff to make a song
a hit.
Lamitschka:
Do you have any interesting stories about how fans have been affected by your
music?
Answer:
I had a couple meet and get married from one of our songs. She was driving her
convertible down Sunset Blvd. blasting one of my songs and singing along when a
guy asked her what was she listening to that made her so happy. With LA traffic
they kept running into each other so the finally pulled over she gave him my CD
and her number. They got married a year later and are still together.
Lamitschka:
Who inspires you musically and how deep do your musical roots run?
Answer:
Life is the ultimate inspiration. I draw from everything i see, hear or feel.
The world is full of music & art you just have to look for it.
Lamitschka:
What do you think about today's music scene versus its post and where do you
see it going in the future?
Answer:
I love that fact that people can get music directly from the artist and it
really comes down to fans making the artist they love. There down side is there
is a lot of music out there to try and separate yourself from but it makes you
work harder and stay honest.
Lamitschka:
What do you think about today's music industry?
Answer:
Business is business you just need to make the best music you can, try and find
the best outlets, stay true to who you are and do it because you love it.  If you do that and stick with it you will
find your place. With the opportunities available today there is no excuse for
you not being able to get through to someone.
Lamitschka:
If you had the chance to change something about the music industry, what would
it be?
Answer:
We already have the opportunity to create our own reality and direct market to
fans I'd say that's a great business model. Of course it would be great if it
were an even playing field but life isn't fair so why should the music business
be?
Lamitschka:
As an artist, you so many tasks such as recording, touring, interviews. What do
you like best, what's your favorite activity?
Answer:
All the above, I love every aspect of my job, of course the hurry up and wait
part is a little tough but that's up to me to figure out the best way to fill
that down time.
Lamitschka:
Are you doing anything to take music beyond its current borders or are you
happy where it is?
Answer:
I feel we have gone a different direction by brining back the "Live" & raw
feel to music. It seems everyone is using to the latest sample or the most
modern sounds, were we are just trying to make organic music.
Lamitschka:
What inspired you to become an artist?
Answer:
I think it just evolved out of my love for music.
Lamitschka:
What inspired you to become a songwriter?
Answer:
From the 1st time I picked up the guitar I had melody ideas so i just kept
pursuing those until they started making sense and I'm still working on getting
better all the time.
Lamitschka:
What drives you?
Answer:
The desire to entertain people.
Lamitschka:
What has been your greatest challenge in music business?
Answer:
To find and stay focused "your" sound. There are a lot of opinions and people
telling you how you should sound and what you should do. You really need to
stick to your guns or you will spend a lot of wasted time chasing you tail.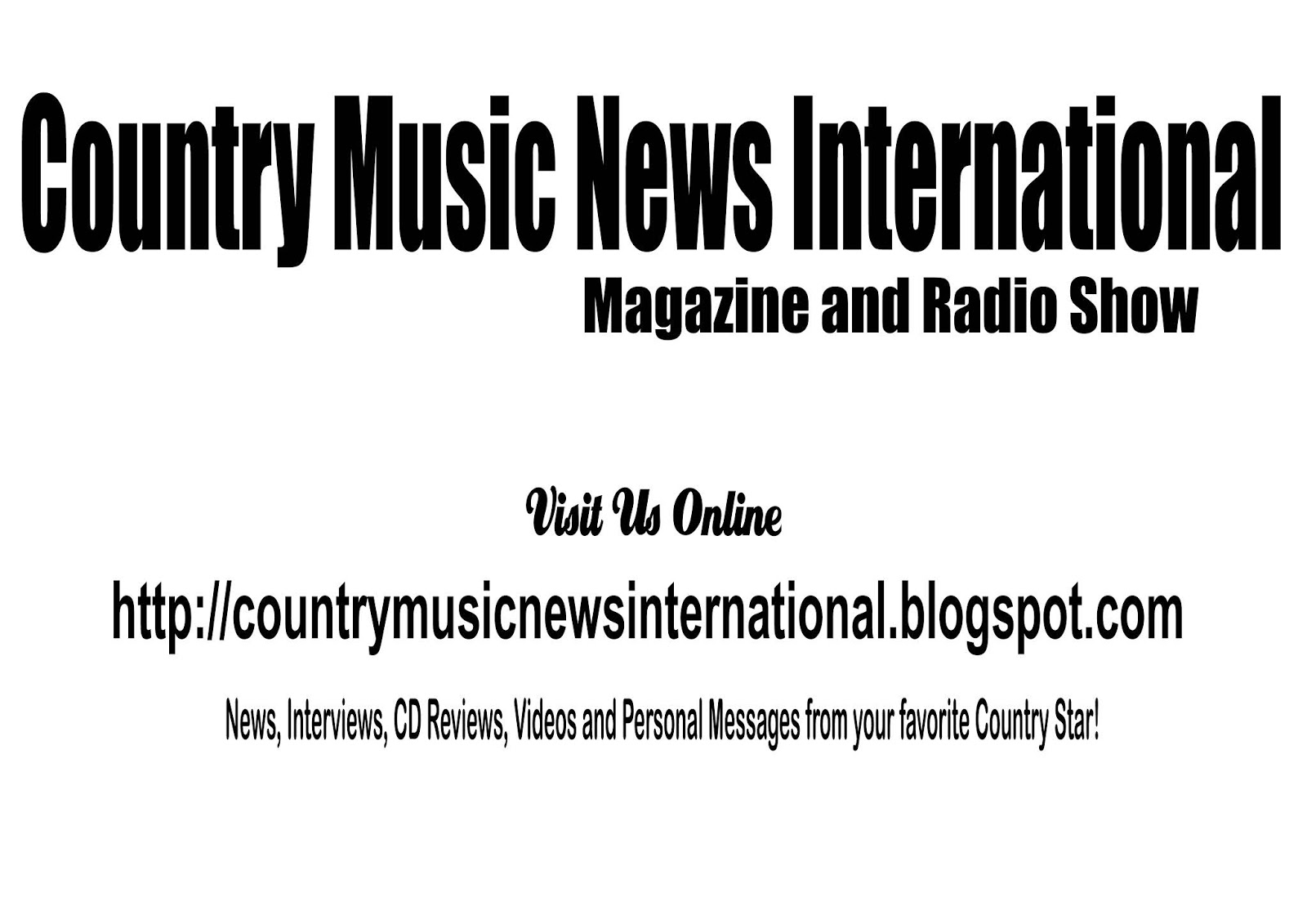 Lamitschka:
Is there anything in your life that you would change if you could?
Answer:
To find a cure for Cancer
Lamitschka:
What hopes and desires do you have?
Answer:
To live a worthwhile life that has a positive effect on the people I can reach.
Lamitschka:
What has been the biggest disappointment in your life?
Answer:
Well, I see disappointments as an opportunity to become a better person.
Lamitschka:
Many European fans travel to the United States to attend the several of the
music festivals for the opportunity to see so many of their favorite artists,
bands and celebrities. Will you be participating and how will the fans be able
to find you?
Answer:
I'm sure we'l be at CMA fest and others I'm not sure of our schedule yet but
people can always check out rickmonroe.com for all our dates.
Lamitschka:
Is there any place you haven't played that you would like to?
Answer:
Red Rocks Amphitheater, Australia and Africa! Although I've played every state
in the US except Oregon.
Lamitschka:
What can your fans expect to see when they see you in concert?
Answer:
A good time, I hope. I understand how much it takes for a person to get to a show
so we want to make sure it's worth it.
Lamitschka:
When you're on tour, do you have time to play tourist?
Answer:
We always try and get out and see as much as we can wherever we go!
Lamitschka:
Many music fans today get their information about artists online. Do you have
your own website and what will fans find there?
Answer:
www.rickmonroe.com this is a "splash" page that has links to all my social
media.
Lamitschka:
What's the best compliment a fan has ever given you?
Answer:
Not sure if this is the best but being told "Our baby was conceived listening
to you " was pretty crazy.
Lamitschka:
What's your favorite song that you wish you could have recorded?
Answer:
"She" closet to the Elvis Costello version
Lamitschka:
What message would you like to send your European fans?
Answer:
Thank you for all your support and I hope we get over there soon to party and
play some music.
Lamitschka:
Fans are always hungry for good road stories. Do you have one you can share
with us (come on don't be shy)?
Answer:
Sadly all the really good stories have to stay out on the road! Here's a little
one. I was on tour with Deirks Bentley and his monitor guy loved to play tricks
on me. One night he started playing a fart machine into my in ear mix. The more
I didn't acknowledge it the more he hit the machine. I finished my set, I was
n't very happy and he said if I had just looked once he would have stopped.
After a few minutes I cooled down, we had a few shots and laughed about it!
Christian
Lamitschka ( Ch.Lamitschka@t-online.de ) for Country Music News
International Magazine & Radio Show