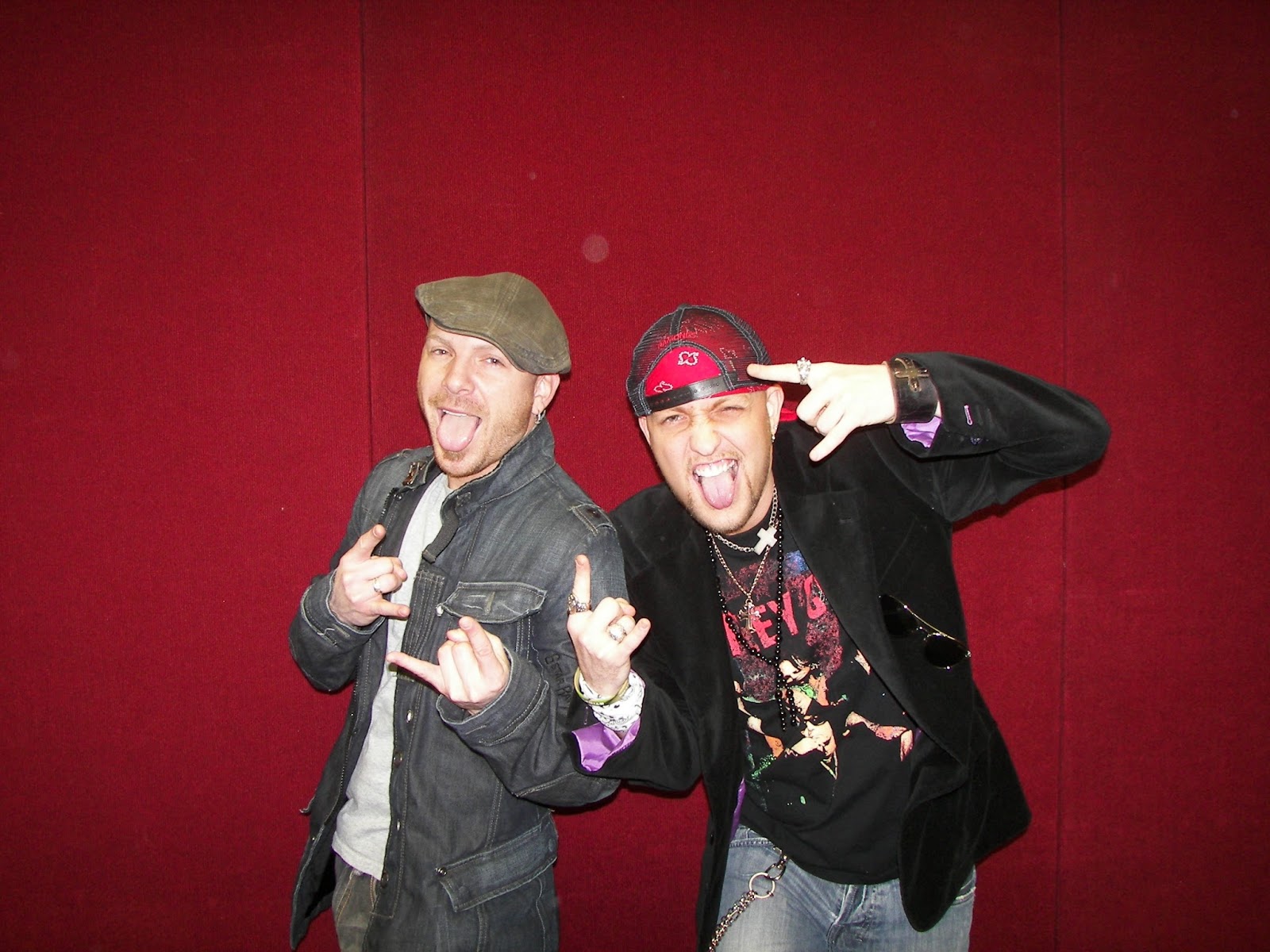 RED HOT DUO LOCASH JOIN TIM MCGRAW AND FAITH HILL'S SOUL2SOUL TOUR THIS WEEKEND
Opening Three Florida Shows In Sunrise, Tampa, And Orlando
Latest Single "Ring On Every Finger" Now Inside Country Radio's TOP 15
Nashville, Tenn. (October 18, 2017) – Rising Country duo LOCASH will bring the party-starting energy of their "absolutely captivating" (CMChat)
live show to huge Florida crowds this weekend, set to open the next
three dates of Tim McGraw and Faith Hill's massive SOUL2SOUL TOUR.
The
shows will take place in Sunrise, Florida (Thursday 10/19); Tampa,
Florida (Friday 10/20); and Orlando, Florida (Saturday 10/21); as
LOCASH's Chris Lucas and Preston Brust thrill fans with their
"arena-rock swagger" (Rolling Stone), good-timing hits and locked-in vocal blend.
"Tim
has always been an iconic entertainer, and after working with him off
the stage, performing on the same stage will be the experience of a
lifetime," says Lucas. "Faith was one of my first Country concerts as a
fan. We are blessed to have this opportunity, and it happens to be with
two great human beings who are also iconic superstars. We are pumped!"
"We can't wait to be part of Tim and Faith's Soul2Soul Tour," Brust adds. "It just don't get better than that!"
Lucas
and Brust have a long history with McGraw. In 2012 they teamed up with
Chris Janson and Danny Myrick to co-write the superstar's Top 10 hit,
"Truck Yeah," and the high-octane track went on to earn a PLATINUM
certification. But now LOCASH is busy scoring big-time success of their
own.
Their latest single, "Ring On Every Finger," has cracked the Top 15 of the Country Aircheck/Mediabase
radio airplay chart, while also pulling in more than 8.8 million
Spotify streams and over 2.6 million views on YouTube. The fun-loving
romantic anthem is part of LOCASH's Reviver Records album debut, THE FIGHTERS, which has already produced the GOLD-certified hit, "I Love This Life," and their first #1 smash, "I Know Somebody."
As a result, the duo will vie for their first-ever CMA Award in November (Vocal Duo of the Year),
and are currently gearing up to begin filming for their 2018 Ford
campaign, with more details about the high-profile project coming soon.
After
finishing up their time on the SOUL2SOUL TOUR, Lucas and Brust will
continue on with select headlining dates as they look to close out 2017
strong. The band has progressed by leaps and bounds since their breakout
moment in 2015 ("I Love This Life"), and 2018 will see them keep fighting their way to superstar status.
ABOUT LOCASH:
LOCASH
is a Country music duo made up of singer-songwriters Chris Lucas and
Preston Brust, natives of Baltimore, Maryland, and Indianapolis,
Indiana, respectively. With a sound that fuses modern Country and
classic heartland Rock with an edgy vocal blend, the
independently-minded partners are revered as "one of Nashville's
hardest-working acts" (Rolling Stone) whose live show "has consistently been among the most energetic and entertaining in the country music genre" (Billboard).
With two albums and eight charting singles to their credit, LOCASH
broke out in 2015 with their gracious GOLD-certified hit, "I Love This
Life," and followed up in 2016 with the flirtatious #1 smash, "I Know
Somebody" – their first trip to the top of the Country radio airplay
charts. Both singles were part of their Reviver Records album debut, THE FIGHTERS,
which was released in the summer of 2016 to Top 15 success. Their
latest single, the fun-loving romantic anthem "Ring On Every Finger,"
was co-written by Thomas Rhett, Jesse Frasure, and Josh Kear, and is
currently climbing the charts. As songwriters, Lucas and Brust have
scored two undeniable hits (Keith Urban's #1 "You Gonna Fly" in 2011 and
Tim McGraw's PLATINUM-certified "Truck Yeah" in 2012). In 2017, they
earned their first round of awards show recognition, nominated at the
ACM Awards for New Vocal Duo or Group of the Year, the CMT Music Awards for Duo Video of the Year ("I Know Somebody"), and the upcoming CMA Awards for Vocal Duo of the Year.
For additional information on LOCASH, please visit www.locashmusic.com
Reach out to them on Facebook, Twitter, Instagram and YouTube