RAY STEVENS SET FOR THE MIKE HUCKABEE SHOW
Stevens Joins Former Arkansas Governor Mike Huckabee
on New Nationally Syndicated Radio Show this Friday, May 25 @ 2:30 PM EST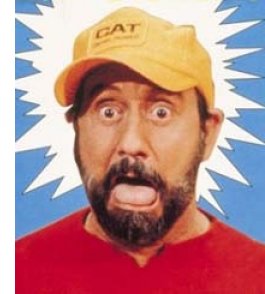 Nashville, Tenn. (May 23, 2012) – This Friday, May 25, iconic comedy music legend Ray Stevens joins former Arkansas Governor Mike Huckabee on his newly launched nationally syndicated radio program, The Mike Huckabee Show. The Governor's new show, syndicated through Cumulus Media, can be heard on more than 200 stations throughout the nation.
Stevens will join Governor Huckabee live at 2:30 PM EST to discuss his 50+ year career as a musician and will sample songs from his newly released Encyclopedia of Recorded Comedy Music.
In February, Stevens released the Encyclopedia of Recorded Comedy Music,
a 9-disc, 108-song box set which features the two-time GRAMMY winner's
very own renditions of some of the most historical comedy songs ever
recorded. The one-of-a-kind set includes classic hits like "Chug a Lug,"
"White Lightin," "Does Your Chewing Gum Lose its Flavour (On the
Bedpost Overnight)," "The Witch Doctor," "Yakity Yak (Don't Talk Back),"
and "Hello Muddah Hello Faddah." The set, which also includes all of
his biggest career hits, took over two years to record and was a true,
"labor of love," according to Stevens.
The Encyclopedia of Recorded Comedy Music is available for purchase at

www.raystevens.com

.
About Ray Stevens
Multi-platinum selling Ray Stevens has spent more than 50 years in the music business, with a career that includes more than 25 million albums and five million videos sold, two GRAMMY wins and 11 nominations. His music spans the pop, country, rock and comedy genres and includes hits such as "The Streak," "Mississippi Squirrel Revival," "Mr. Businessman" and "Everything Is Beautiful."