AOL's THE BOOT DEBUTS PAM TILLIS'
"THE MONSTER & THE BANJO" MUSIC VIDEO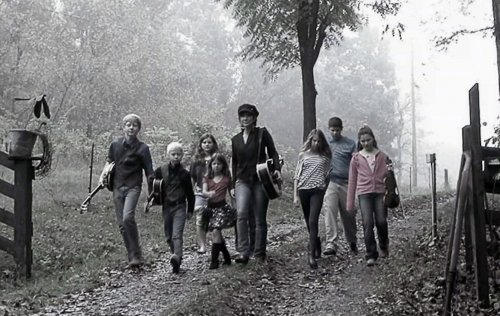 Nashville, Tenn. (October 23, 2012) – Today, exclusively on AOL's The Boot and just in time for Halloween, Country music star Pam Tillis debuted her latest music video, titled "The Monster & The Banjo."
Tillis
produced and stars in the bluegrass-themed music video, shot earlier
this month on a hazy, erie fall morning on location in the Tennessee
wilderness, just outside of Nashville.
"I've
known about this song for a long time," notes Tillis. "I was going
going through my music library one day and it hit me that it would be a
fun music video to make for Halloween!"
For
casting the video, Tillis rounded up some of her favorite child
musicians to perform, and recruited friends and family for the
additional roles, living and dead.
Tillis
adds, "It's all my friends and family. My mother-in-law played Granny
although she's way prettier than she comes off here. I was surprised at
how easy it was to get zombies… watch for zombie cameos from my tour
manager and publicist!. I'm proud of my zombies but especially proud of
all the incredible young musicians who are all between 10 and 14 years
old. Hope you enjoy and Happy Halloween!"