PAM TILLIS JOINS VIDDY – ENCOURAGES USER COMMUNITY TO HELP VOTE VIDEO TO #1 ON CMT.COM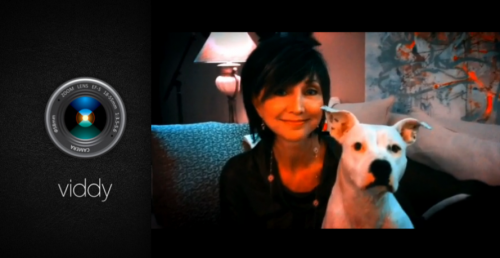 ]
Nashville, Tenn. (October 8, 2012) – Earlier this week, Country music star Pam Tillis posted her first VIDDY announcing to fans that she, like so many other celebs, has "hopped on the 'Viddy-train.'" View her first VIDDY HERE.
Today, Tillis released her second video, encouraging VIDDY's 40 million-plus user community to visit CMT.com and help vote her "Two Kings" video to #1 on the CMT Pure 12-Pack Countdown.
"Two Kings" pays tribute to two famous kings in history, Martin Luther
King and the King of Rock and Roll, Elvis Presley. Tillis recorded the
song with R&B singer/songwriter Kris Thomas, a native of Memphis.
View Tillis' call to action VIDDY HERE and vote for "Two Kings" on CMT.com HERE. Fans have until Thursday, October 11 to submit their vote.
"I
love Viddy… the impact is immediate," says Tillis. "I'm not as quick
to apply some of this social media stuff as I should be but little by
little I am getting comfortable with it. The fans love it so it's worth
any small effort on our parts and they can follow us on our travels, in
the kitchen, in the studio or wherever the fun is! Pearl, my dog,
loves Viddy too!
VIDDY,
a FREE iPhone app that recently surpassed 40 million registered users,
allows users to upload short, 15-second videos, add special effects like
filters and music, then publish them through the app to share with
friends.
Tillis joins a


long list of mainstream celebrity users but is among one of the very
first Country music stars to join VIDDY. Celebrity VIDDY users include Justin Bieber, Taylor Swift, Britney Spears, Usher, Rihanna, Shakira, Snoop Dogg, Jessica Alba, Alicia Keys, Katie Couric, Linkin Park and more.