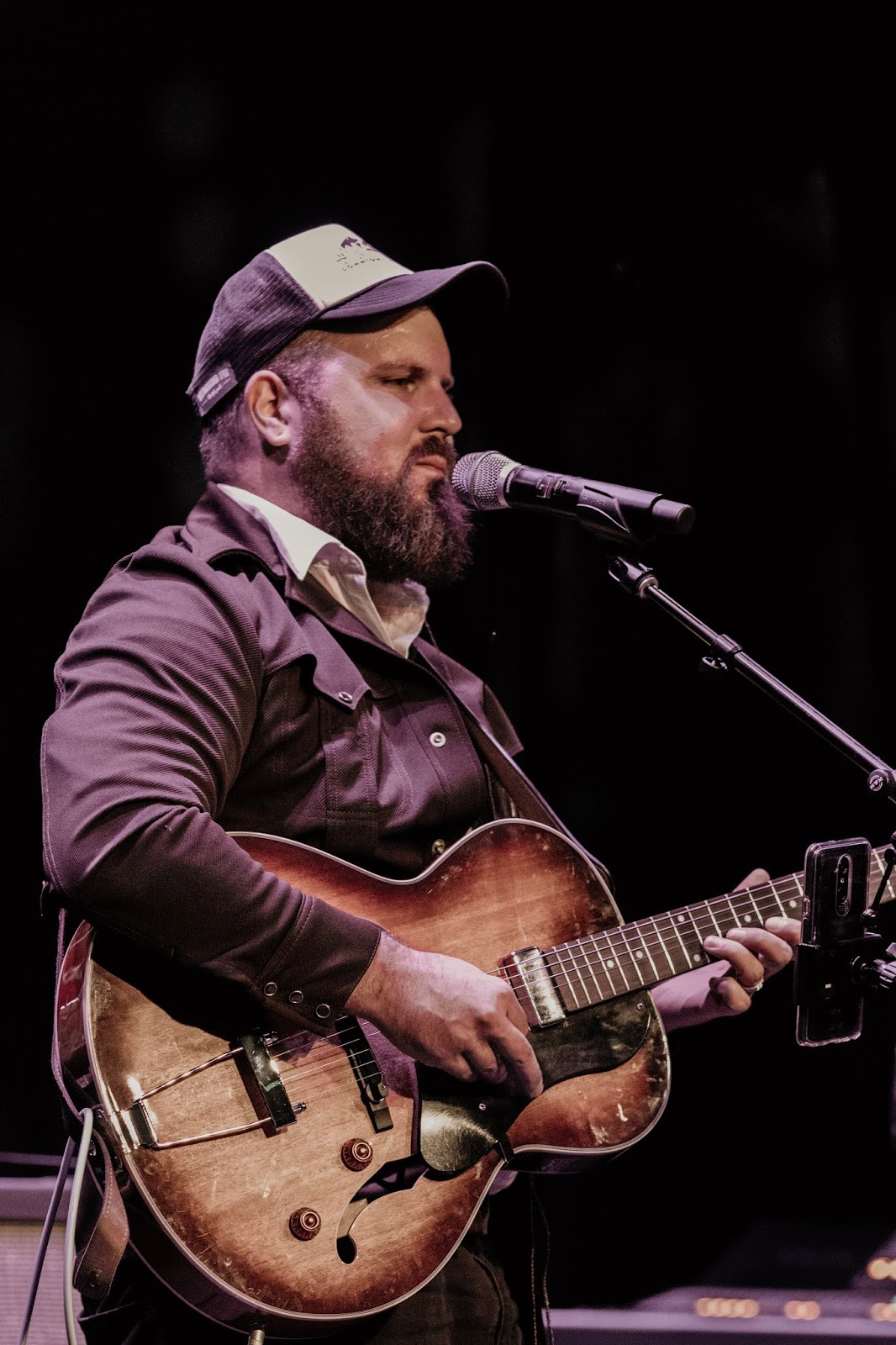 Neil Gregory Johnsons Interview by Christian Lamitschka for Country Music News International Magazine & Radio Show
1. Lamitschka: How was the last year for you? What were your highlights? 
NGJ Answer: 
2019 has been great! I've played over 150 local and regional performances. 
Did a western United States tour… which was a success. I got to go and record with internationally renowned fingerstyle guitarist Richard Smith. 
He did a great job engineering and producing my latest work and I'm excited to release it Aug 15 2019. 
…and I'm gearing up for a big United States Tour. Called 100 Breweries in a 100 days. I'll be literally playing a 100 breweries in 4 month span of time, I will be filming and documenting my travels with a video blog on my youtube channel. So make sure you subscribe to www.youtube.com/neilgregoryjohnson00  
2. Lamitschka: Music has many new fans throughout Europe who may be hearing about you for the first time. How would you describe yourself and the music you play to someone who has never seen or heard you? 
NGJ Answer: 
Well, I'm a little bit country a little bit rock n roll. I love r&b and soul music as well. So stir all those ingredients together and you get my music. I have been told that I sound like a mix between Marc Broussard, Bob Seger, and Lyle Lovett. 
3. Lamitschka: Do you write the songs yourself? If not, how do you go about finding the songs for your CD? 
NGJ Answer: 
Yes, I am a songwriter. August 15th 2019 I will be releasing my second solo project. 3 brand new songs that I have written and arranged. I am very proud of my work so far. I believe that I'm being as real and genuine as I can possibly be, and I hope that translates well with my fans and friends. 
4. Lamitschka: What is the difference between your last CD and your current one? 
NGJ Answer: 
So my last record Extended Play Catalogue Vol. 1 was more of a band collaboration. I spent a lot of time working the songs out with Steve Amari (bass) Nate Hanson (drums) Thomas Creveston (Harmonica). We went up to record it in Portland, Or with Sean Flora (Cake, The Shins, Black Keys) It's not only a very special record to me, but a special memory. 
My latest work, was kind of a fly by the seat of my pants project. I had some songs I wanted to record, and I was fortunate enough to get a date with my friend Richard Smith in Nashville, TN. So I flew out to Nashville and recorded all the parts to my songs in a few days. I had Julie Adams play cello on my track Till I Get Back Home, and Richard played guitar on Living The Good Life. Most if not all the rest of the parts… piano, guitar, bass, percussion, vocals… were all written and recorded by me with input from Richard. 
5. Lamitschka: What inspired you to become a songwriter? 
NGJ Answer: 
Ever since I was a little kid I've been making stuff up. I had a little tape recorder that I used to make my own radio shows with, and sing into. I loved making up voices, and stories. Right around the age of 12, I decided I wanted to learn guitar. 
So I was frustrated trying to learn songs.. So I would just make up my own, and that seemed to be a lot more fun for me, and probably the reason I stuck with guitar. 
6. Lamitschka: When you're on tour, do you have time to play tourist? 
NGJ Answer: 
Yea, I try to make time for that. Honestly I'm not the greatest tourist. When I'm alone I tend to just go get lost as opposed to seeing all the landmark destinations. 
But On this upcoming tour, I have it planned out to see some sights on account of I'm taking my wife and kids with me. We will get to see Yellowstone National Park, Mt. Rushmore, eat some deep dish pizza in Chicago, see the arch in St. Louis, see the sights in New York City, Ellis Island, Statue of Liberty, Time Square, as well as Wash DC, etc.. 
Also 100 breweries in a 100 days.. Haha! 
7. Lamitschka: Tell us about the fan club and how people can join it. 
NGJ Answer: 
Ok, so about a year I created a facebook group called Everybody's a Johnson Club.. and right now there is right around 800 people on it.. But we're all pretty close as a community on there. Basically we just post all our favorite memes and music of the day.. It includes a lot of blues, country, old folk, and rock n roll, plus good comedy. It really is a lot of fun. 
As of recently I've been extending it over to patreon.. And that will be more exclusive.. It costs $1, 5, 10 and you can have all of recordings, and special deals on merch as well as other exclusive content. So I am excited about that. 
Definitely, go like my facebook and sign up for the group first though, it's free and you can see what I'm all about. www.facebook.com/neilgregoryjohnson 
8. Lamitschka: Many music fans today get their information about artists online. Do you have your own website and what will fans find there? 
NGJ Answer: 
I do, you can read my bio, find out where I'll be performing, it has all the links to my social networks, my pandora, spotify, and press-kit.. Check out www.neilgregoryjohnson.com 
Make sure you sign up to my email list if you want monthly updates and to see what I'm up to on my travels and adventures. 
9. Lamitschka: Do fans mob you everywhere you go or do they respect your privacy? 
NGJ Answer: 
I've noticed that my fans really get turned on to my music a lot more in the summer-time. When they don't respect my privacy it really blows, but most of the time they are cool. 
10. Lamitschka: Many European fans travel to the United States to attend several of the music festivals for the opportunity to see so many of their favorite artists, bands and celebrities. Will you be participating and how will the fans be able to find you? 
NGJ Answer: 
There are so many great festivals throughout the United States, I could honestly go on and on. It really is a privilege to be surrounded by such a vibrant culture of music. 
Go follow my schedule at www.neilgregoryjohnson.com