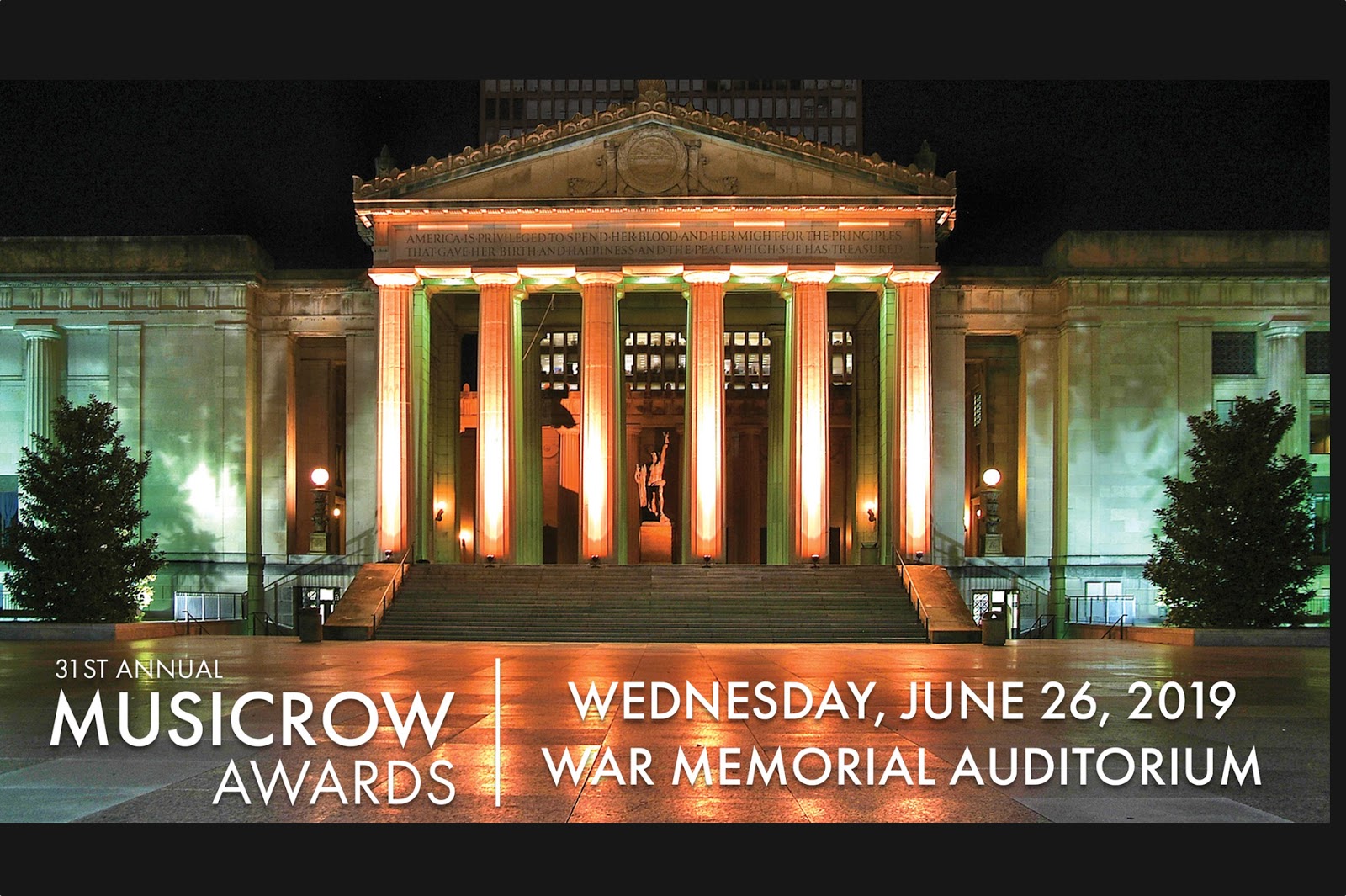 MusicRow
Awards honor Nashville's best and brightest
Ashley McBryde, Jimmie Allen,
Luke Combs, Tenille Townes among top winners
By Preshias Harris
Hard to believe that the MusicRow
Awards have been around for more than three decades. On the evening
of Wednesday, June 26, 2019 an invitation-only crowd of enthusiastic
music industry folks gathered to recognize the best of the best in
Nashville.
Over the years, both MusicRow
magazine and the MusicRow Awards have grown in stature and
importance to the Nashville music industry. 2019 marked another
milestone: The 31st Awards gala was held at Nashville's
historic War Memorial Auditorium for the first time.
The gala was co-hosted by MusicRow
Publisher/Owner Sherod Robertson and popular TV personality Alecia
Davis. Alecia is a 'go to' anchor on the red carpet and backstage
at the CMA Awards, ACM Awards, the Grammys and many more telecasts.
The MusicRow Awards feel
particularly special to those of us close to Nashville's music
scene because they go a little deeper than many other award shows.
This is the one awards ceremony that also honors the studio players
and engineers who are literally instrumental in creating the hits.
'Breakthrough' is a key word that
sets the MusicRow Awards apart from the crowd. The
Breakthrough Artist category honors artists who achieved significant
career progress for the first time. The Breakthrough Artist of the
Year Award went to Ashley McBryde. The other worthy nominees were
Jimmie Allen, Jordan Davis, Russell Dickerson, Cody Johnson and
Morgan Wollen
Similarly, the Breakthrough Songwriter
of the Year Award nominees are those songwriters who wrote or
co-wrote a Top 10 song for the first time. From a field of nineteen
nominees, the Breakthrough Songwriter of the Year Award went to
Jordan Reynolds. Jimmie Allen took home the Breakthrough
Artist-Writer of the Year Award.
The Breakthrough awards have indeed
been an indicator of future success. Previous recipients include
Carrie Underwood, Taylor Swift, Luke Bryan, Kacey Musgrave and Sam
Hunt.
Additionally, the Robert K. Oermann
Discovery Artist of the Year Award honors a Nashville developing
artist who demonstrates significant talent and potential to rise.
Tenille Townes received the award for 2019. Other nominees were
Caylee Hammack, HARDY, Tyler Rich, Seaforth and Hailey Whitters.
Appropriately, MusicRow
recognizes the vital importance that songwriters play in the music
industry. This year, the Female Songwriter of the Year Award went to
Hillary Lindsey, while Male Songwriter of the Year honors went to
Josh Osborne.
It was truly a gala evening that not
only recognizes the plethora of talent in Nashville but also, in the
words of MusicRow's Sherod Robertson, fuels musicians,
artists and songwriters to keep fighting and believing in their
talent.
Find a full list of winners and
nominees in all the categories here.
https://musicrow.com/2019/06/31st-annual-musicrow-awards-winners/
Better still, subscribe to MusicRow
and receive the print magazine, morning afternoon and breaking news
emails plus a bunch of essential must-haves for anyone in Nashville's
music biz.
https://musicrow.com/store/subscribe-to-musicrow/
# # #