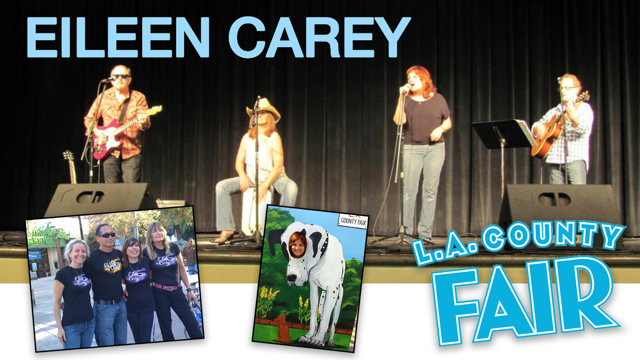 Music, Fairs & Festivals, Not This Season.
(Part Two)
By Eileen Carey
I get
the greatest rush out of performing live. The stage is the place I am most
comfortable with in my life.

L.A. County Fair on October 4, 2009
It
is hard to believe that my first appearance at the LA County Fair in Pomona was
11 years ago. It was the support season for the release of the Movin On album.
We were riding high on the incredible response the album was getting, and the
recognition from the L. A. Music Awards for Americana Album of the Year and for
Single of the Year with the Keith Urban and Vernon Rust original "That Was Her
and This Is Now." A song I got from a Nashville music publisher.https://eileencarey.bandcamp.com/track/that-was-her-this-is-now
My third, and
most positively-influenced CD to that date is called Movin On. "It has several
great tunes that I think are most reflective of courage and confidence and show
that what you truly desire can be accomplished. "Out With the Girls," tells all
the girls, poor, young, rich, and old to take a little time off and grab a night
out on the town! "Faith" reminds us that sometimes we end up in the wrong
situation or relationship and either we don't know it, or we don't want to know
it. Whatever the case may be, if you have a little faith in yourself, you will
find a way to right the situation. I love the song "Do I Dare" because it keeps
me going for it. I keep trying like the song says, "to reach beyond my
fingers". Then there's "Mr. Right Now". Even though I didn't write this song,
it's a fun song to sing and the ladies love it! "Mr. Right Now" is about having
fun in your present relationship with no ties."
Eileen Receiving her L A
Music Award for Americana Album of the Year 2009
I didn't get back to the LA County Fair
till 2012 and 2013' So much happened between my awards for Movin On and the
release of my fourth album Let It Go, an album that also included another award
in 2010 for Producers Choice Dance Single of the Year for "Out With The Girls."
Los Angeles County Fair in Pomona, September
2012
I
was interviewed by Take 2 Radio in January 2012. Take 2 Radio:
"Buckle your seatbelt because Eileen Carey is now up to 84842 live/downloads!! She's
breaking records!!" https://www.blogtalkradio.com/take2radionetwork/2013/01/12/eileen-carey
Los Angeles County Fair in Pomona,
September 2013
Eileen Carey,
multi award singer actress rocks | Believe
Award
winning singer actress Eileen Carey talks to Isabel Blanco and
gives an inside of her person. … Posted on 09/04/2013 09/04/2013 by
author Isabel Blanco … https://ibelieve70.wordpress.com/2013/04/09/eileen-carey-multi-award-singer-actress-rocks/
LA
Derby Dolls SEPT 7, 2013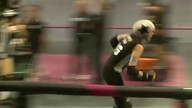 EILEEN CAREY AND BAND ½ TIME/LA DERBY DOLLS @ THE
DOLL HOUSE IN ECHO PARK/ALL AGES
SATURDAY
NIGHTSEPTEMBER 7, 2013
TOUGH
COOKIES VS VARSITY BRAWLERS
LA Derby Dolls
The L.A. Derby Dolls are Southern
California's premiere all-female, banked track roller derby league. Their home
is at the "Doll Factory" located at 1910 W. Temple Street, Los
Angeles, CA. Go to http://derbydolls.com/la for more info.
Public · · 72,392 views
Glendale Blvd & Alvarado
Directions etc. –
http://derbydolls.com/about/
Door Opens 6;30/Eileen's Performance Time
Est.8:15- 8:40
Women's
Roller Derby is a trip! One of the most unusual performance I did in years and
even to date! The very large room
where I was to perform was also occupied by indie retail booths of all kinds,
and completely empty during the first half of the Derby. People coming in to
the event was doing so through an adjacent box office and lobby, and the lines
went around the block. Some folks came by to catch some snacks to the snack
bar, and we were struggling with the sound system while the person who booked
us wasn't there that night. And there we were a country-pop act that was having
several sound issues and the halftime show in the house of slam-bang West Coast
Women
Check out "Stand" from my Movin On
album. –http://www.reverbnation.com/open_graph/song/2319073
"It
was a defining moment from my perception of who Eileen Carey is. The stage PA
and mixing board were not ample for the size of the event, and so early in the
set Eileen and the band struggled with their efforts and it appeared that the
set was in danger of collapsing altogether; that is when Eileen and lead
guitarist and her music director John McDuffie decided to step up to the plate
so to speak and over-powered the system and so they produced one of the great
shows that they have had to that date by sheer will, artistry and experience.
It was inspirational, and totally won the generally punk and alt crowd the
sport attracts."
– joey alkes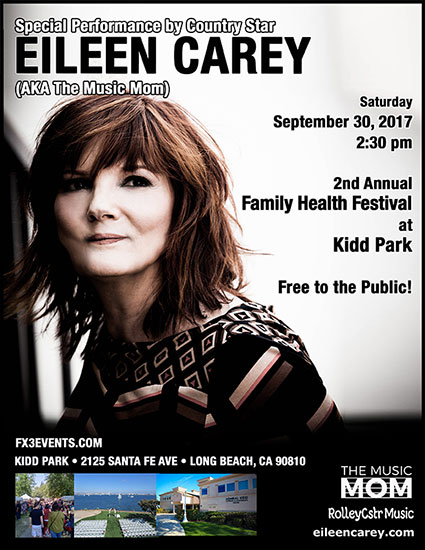 FAMILY HEALTH
FESTIVAL @ ADMIRAL KIDD PARK – Sept 30, 2017
This was an information festival and
fundraiser for Agape Children's Museum in Long Beach, California. It was
produced by the same folks, Fx3Events of West Hollywood, who booked me into
Summerfest on Venice Beach for a number of years. Ii was a beautiful Saturday
and you couldn't find a more warm and friendly crowd. It was an unusual crowd
for me, but a very satisfying afternoon.
When we first arrived I was concerned
that the crowd looked like they might not take to Country Music, despite the
fact that we play listed a rock leaning set to begin with. We couldn't be more
wrong. It was heartening to see how much they enjoyed us, and gathered to hear
the band, and to meet us.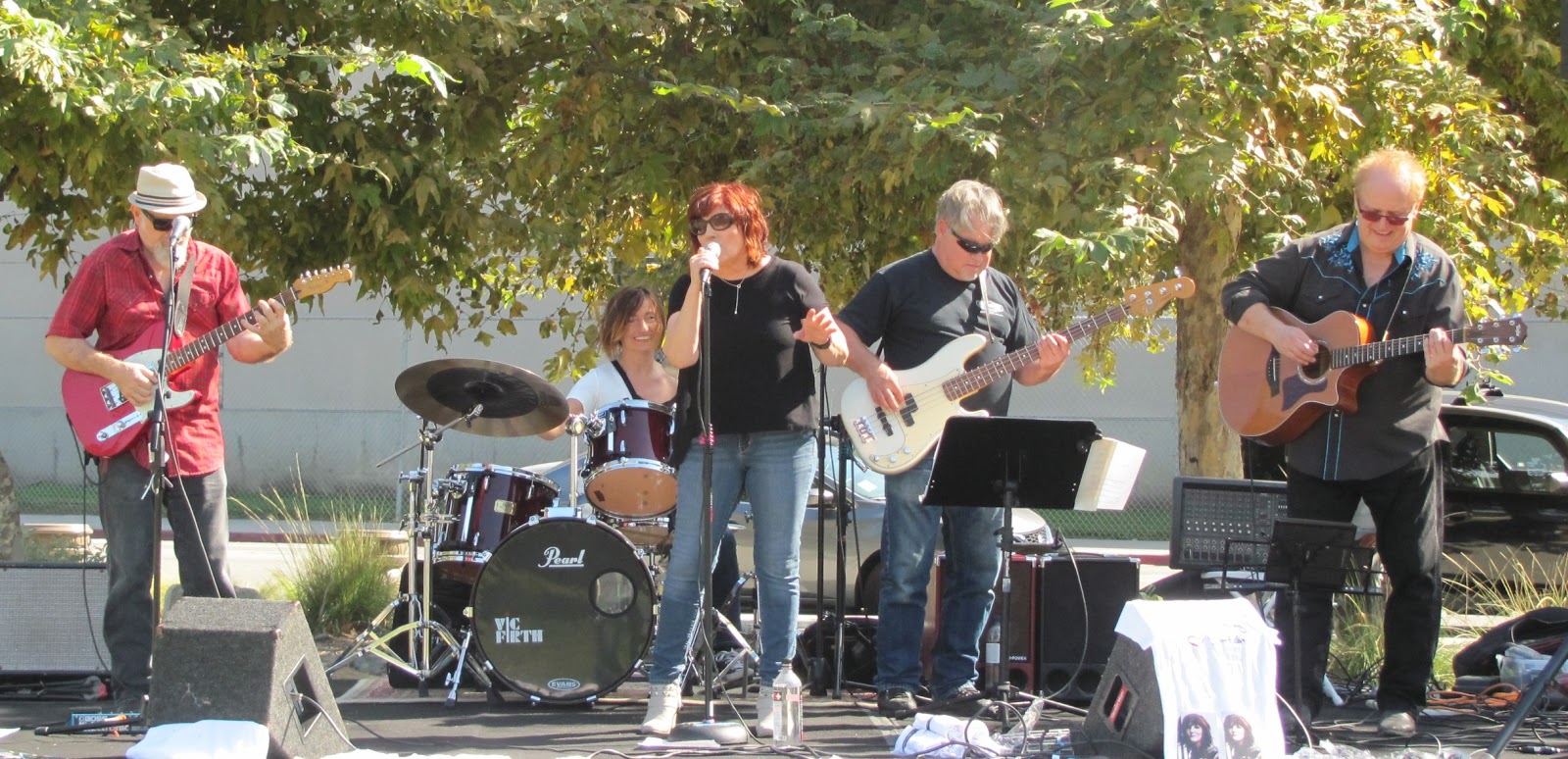 IN A TIME
LIKE THIS: "Great song and vid! This goes out to my daughters in NY and LA and
all their girlfriends…" "Positive message, great song, sound, and video."
https://www.youtube.com/watch?v=2-k9peQdISM FAITH
COMING NEXT(Part
Three)
Country Radio Seminar, Sync Summit and RAW