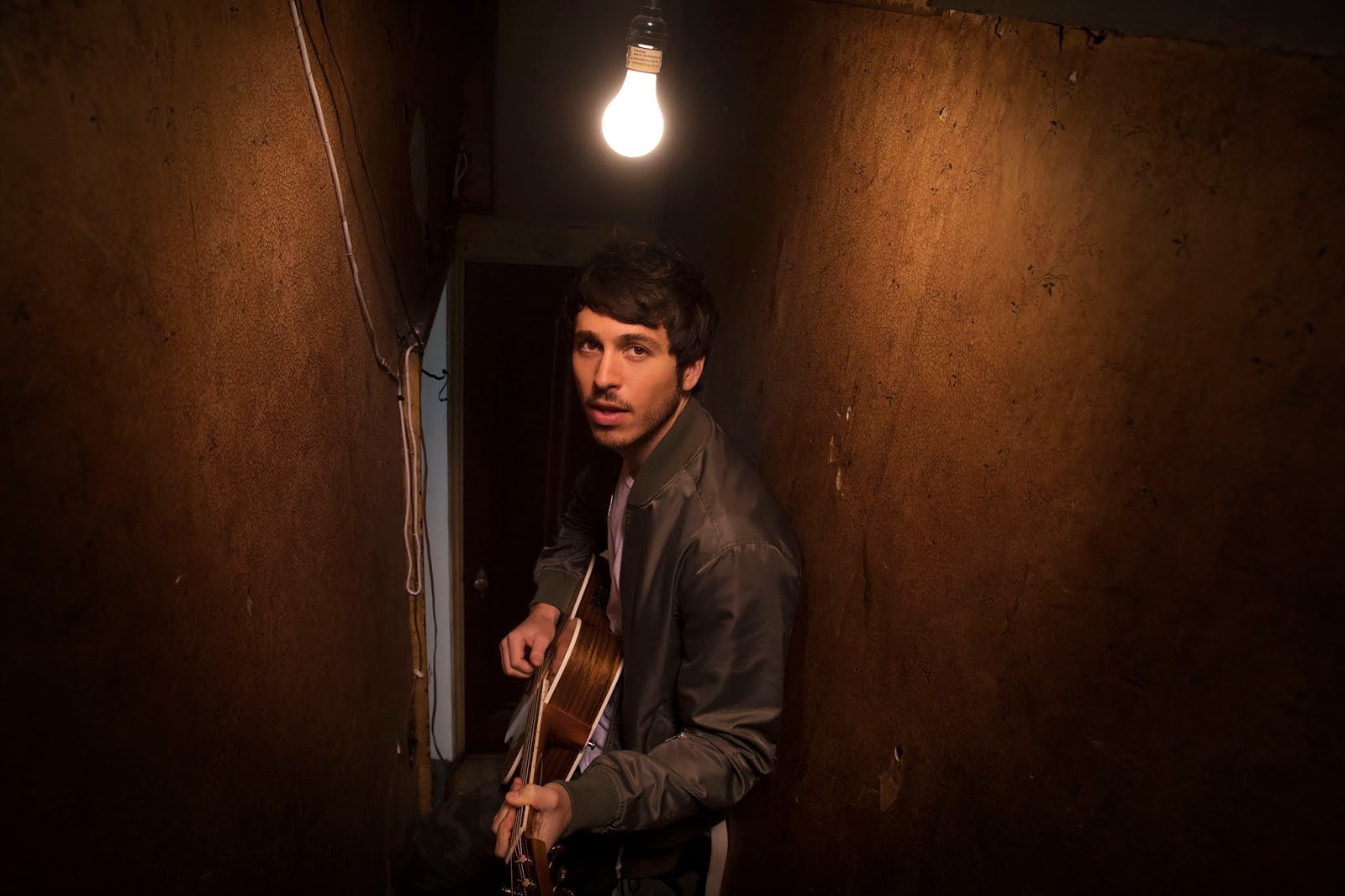 Morgan Evans celebrates 'Kiss Somebody '
his first No. 1
Number One party toasts Evans,
DeStefano, Osbourne
By Preshias Harris for Country Music News International Magazine and Radio Show
"Kiss Somebody" is the first No. 1 in the
USA for Morgan Evans, both as a songwriter and as an artist.
Australian-born Morgan and his label Warner
Brothers along with ASCAP, BMI and APRA AMCOS (Australia's PRO) came together to
celebrate for the three songwriters. Morgan, his producer Chris DeStefano (also
a co-writer) and Josh Osbourne were at Sound Check January 17 to receive
awards, kudos and plaques.
The single is off of his Top 10 US debut
album, "Things That We Drink To." Morgan's artistic vision came full circle
with his producer and hit songwriter Chris DeStefano. The eclectic country
album arrived at #1 on the ARIA Top Country Albums Chart and scored a Top 5
debut on the all-genre ARIA Top Albums Chart in Australia. Evans' current
single "Day Drunk" has held the #1 spot on Australia's Music Network Country
Airplay Chart for 21 consecutive weeks. That track also topped the all-genre
TMN Hot 100 Airplay chart for two weeks in Australia, almost unheard of for a
Country act. The album has garnered critical acclaim and it looks like 2019 is
not even going to slow down.
Morgan
Evans (Warner Bros./WEA), celebrated his first chart topper, "Kiss
Somebody," at No. 1 party held at Soundcheck in Nashville. Pictured
(front, L-R) are songwriter/producer Chris DeStefano, Evans and
songwriter Josh Osborne; (back, L-R) the label's Adrian Michaels, Matt
Signore, John Esposito, Scott Hendricks, Tom Martens and Justin Luffman.
Back Story: Morgan Evans moved to Nashville two years ago
from his native Australia, where his career was already flourishing. He won a
talent show in 2007 where the prize was a trip to Nashville to record a single.
He is married to Black River's Country star Kelsea Ballerini. He signed with
Warner Bros in 2017 and released his U.S. debut "Kiss Somebody." Evans is supporting
Old Dominion on the MAKE IT SWEET TOUR to kick off 2019, before joining the
first leg of Dan + Shay THE TOUR beginning in February. At a NSAI fundraiser
with Evans and his album's co-writers and friends, they revealed that Evans and
DeStefano had both co-written each of the album's 11 songs (including the duet
song with wife Kelsea)!
Before the presentation ceremony, Evans,
DeStefano and Osbourne met with members of the music press. Morgan was asked about his upcoming tour dates
with Old Dominion; what he was looking forward to and how it would be different. "The more I get to do this, I just want to be
better than the day before. We have more stuff now, more people. We've got a new
pedal board, I can do more things. Old Dominion are one of my favorite bands so
to get to go out on the road with those guys… to be able to watch the show
every night and become more inspired and to get to play to their people as
well. That's what I'm really looking forward to more than anything."
Evans addressed the issue of leaving his
homeland to seek success in the USA.
"I liken Australia to Texas," he said.
"Australia has its own country music and its own country stations just like
Texas does." There was a risk, he thought, that Aussie fans might not be
receptive to the songs he recorded here. "But the way that the music I've been
making here with these guys has just been embraced down there. It's really
heartwarming. I feel that, more than
anything, however far you travel, you just want to be accepted and supported in
your home town. To feel that with this music is more than I could have ever
asked for."
Josh Osbourne recalled being 'pulled in'
initially by Chris DeStafano to write with him and Evans before Evans even had
a record deal in the States although he was already a star in Australia. "We
hit it off instantly," said Osbourne. "The thing I love about him, I'm by
nature a very positive, upbeat person, and sometimes we don't get enough of
that in our format. If you go to see his live shows, Morgan is very happy to be
here, grateful to be doing what he's doing and that's contagious and
infectious. Getting in the room with him, that kind of finds its way into the
song, into the energy. Working with [Evans and DeStefano] never feels like
work. It's always a fun experience. When I see those two coming up on my
calendar, it's something that I'm genuinely looking forward to. That creeps its
way into the songs, I think."
Speaking of working with DeStefano, Evans
said, "Working with Chris, it was the first time that I really started feeling
like I had at least some idea of what I shouldn't be doing! I feel like
when you move to Nashville as a songwriter or an artist, you want to find who
your people are. Who it is that's going to bring out the best in you. When I
started working with Chris, that's when things started to click. Sounds – even
before songs – started to make sense. He was introducing me to a part of the
writing community that I'd never met before."
Evans noted how much you can learn from
people like that. "Josh in particular, more than anyone that I write with,
comes into the room and brings the best out in people," he said. "I've seen Chris become a better producer and
a better writer when Josh is in the room.
And I definitely feel that I'm a better writer and a better artist when
Josh is in the room."
DeStefano agreed. "You can put three great writers in a room
but it doesn't necessarily mean there'll be chemistry." Working with Evans and
Osbourne, he said, they just didn't focus on what wasn't working. "We'd kind of
have an idea, 'that feels right, that works,' and get right on to the next
thing that works. Morgan knows so who he is as an artist and as a writer. That
makes it easier for Josh and I. So we can just go right after that."
Evans agreed that writing sessions with
DeStefano and Osbourne always come together well. "We wrote 'Kiss Somebody'
within three hours of meeting each other," he said.
Osbourne thought back to their first
writing session together. Turning to DeStefano he said, "I think we were set up
to write with someone else and they cancelled.
And you said, 'I've been working with this guy, he's great. Would you
mind if he jumped in with us?'" (Evans interjected, "Thank you to that guy!")
"Chris and I had written a few songs together before that," continued Osbourne
but Morgan and I just started talking. Most writers will write down a few ideas
on their phones and like that, Morgan was playing the guitar and the chord
structure. I was looking at my ideas and I thought, man, I know this is a
simple title but it feels like something we could dig in and lyrically write.
That was 'Kiss Somebody.' And it just
kinda took off on its own. Once we got the idea, we were all like, 'okay, we
could hook it this way lyrically or this way lyrically. There's a part of my brain that can't believe
it took three hours to write, because It felt so fast. It felt like so much
energy. The song has than 'fun-ness' and energy to it."
"We've been grindin' with Morgan now for
eight years and we've finally got one!" joked DeStefano. "Finally got an
overnight success," added Osbourne with a laugh.
"Whenever I see the city skyline, I
remember the first time I came to Nashville and I looked at that skyline and I
imagined being a part of that community," Evans recalled. "And every time I have that thought, I get
that rush of memories, especially on a day like today when we get to stop and
look back and celebrate things. These guys have sat up here a lot of times, but
for me, it's the first I've experienced this. And I guess, more than anything,
it means that I get to keep doing this for a long time."
"I record all my writes from the beginning,"
said DeStefano. "I just hit start on my
mp3 recorder and just let it run. Earlier today I was listening back to the
write and it's pretty exciting to go back and listen to how things progressed.
You go back to those moments where you go, 'this isn't quite right,' but we'd just
hang on to the stuff that worked. If somebody had an idea that just worked, it
was like all of a sudden that was it. We just knew. And the things that weren't, we just keep
working. It was just cool to hear, like, this is where it began."
Leaving the write, Osbourne said, he felt
they had something really good. "You never know in those moments that they'll
go on to do what they do, because we all have sat in rooms where you write a
song and you feel great about it and nothing happens," he said. "But when one
of these does happen, it's magical. I
know that word gets thrown around a lot, but that's why we all wanted to do
this in the first place."
About Morgan's co-writers
Josh Osbourne is a multi-platinum Grammy
award-winning songwriter who has achieved seventeen No. 1 songs on the Country
Airplay charts , the first being "Come Over" for Kenny Chesney. He has been
nominated twice for ACM 'Songwriter of the Year' and has multiple Triple Play
Awards. He was recently received a 5x Platinum award for "Body Like a
Backroad," recorded by Sam Hunt.
Chris DeStefano is a songwriter and
producer with credits on Dan + Shay, Luke Bryan, Jason Aldean and more,
including eighteen No 1s for Carrie Underwood, Brett Eldredge, Billy
Currington, Miranda Lambert, and more.
Evans was also presented with a Taylor
Guitar in recognition of his first No. 1 in the USA as a songwriter and an
artist.
"Kiss Somebody" has amassed 75 million+
on-demand streams. The track also made Spotify's Global Viral 50 chart, and
topped SiriusXM The Highway's Hot 30 Countdown.
Photo (c) Joseph Llanes