MARTY RAYBON SNAGS TWO IBMA AWARD NOMINATIONS
Raybon Picks Up IBMA Nods for "Male Vocalist of the Year" and
"Gospel Recorded Performance of the Year"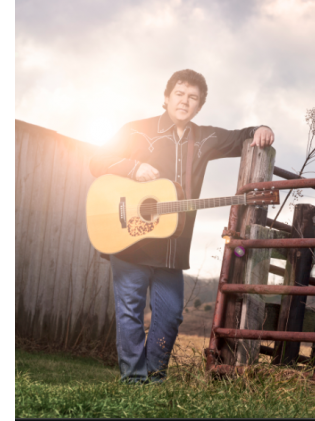 Nashville,
Tenn. (August 15, 2013) – It's not easy for every Country music artist
to make a successful transition into Bluegrass. Many have tried and few
have succeeded. MARTY RAYBON, former lead singer of GRAMMY Award-winning Country music group SHENANDOAH, has defied the odds.
Last night, at the 2013 IBMA Award Nominations ceremony in Nashville, Tennessee, Raybon landed two prestigious nods: "Male Vocalist of the Year" and "Gospel Recorded Performance of the Year" (for "Beulah Land"

from the album

Southern Roots & Branches / Rural Rhythm Records).
"When
it comes to the category of 'Male Vocalist' it truly comes down to
preference," says Raybon. "To make a list such as this is a recognition
of confidence that the voters feel one has been worthy to carry the
mail. In the past 40 years of being in the music business, 2013 has
been a highlight year for me and Full Circle. To win this award would
be an incredible achievement to top off the last of The Back Forty, my current album."
On his "Gospel Recorded Performance of the Year" nod, Raybon adds, "'Beulah
Land' written by Squire Parsons is one of the most soul stirring songs
we do. It has been a song of comfort for many and helps them to
remember that their loved ones await them on the shores of the
everlasting. It's been a honor to sing this song to hopefully ease the
pain that some may be dealing with or have dealt with in the past."
The 2013 IBMA Awards are scheduled for Sept. 26 in Raleigh, N.C. The show will be broadcast live on SiriusXM Satellite Radio (Bluegrass Junction) and syndicated to more than 300 U.S. markets and 14 foreign networks.
Throughout
his epic journey, spanning nearly four decades, Marty Raybon has
produced a remarkable list of career accomplishments including; multiple
number one singles, top selling albums, CMA, ACM, IBMA, and GRAMMY
Awards, along with scores of other accolades. Collectively, his
contributions to the recording industry have sold well into the millions
and he has performed literally thousands of live concerts at four
corners of the earth. Raybon's current album, THE BACK FORTY

,

takes us back to his Bluegrass music roots with his signature vocals and tight harmonies provided by his band FULL CIRCLE:
Tim Raybon, Chris Wade, Zach Rambo, with special guests Tim Crouch,
Daniel Grindstaff, John Bradley, Aaron Ramsey, Scott Napier and Tim
Laughlin. The new project also helps celebrate Raybon's 40 Years of
Entertaining fans worldwide.