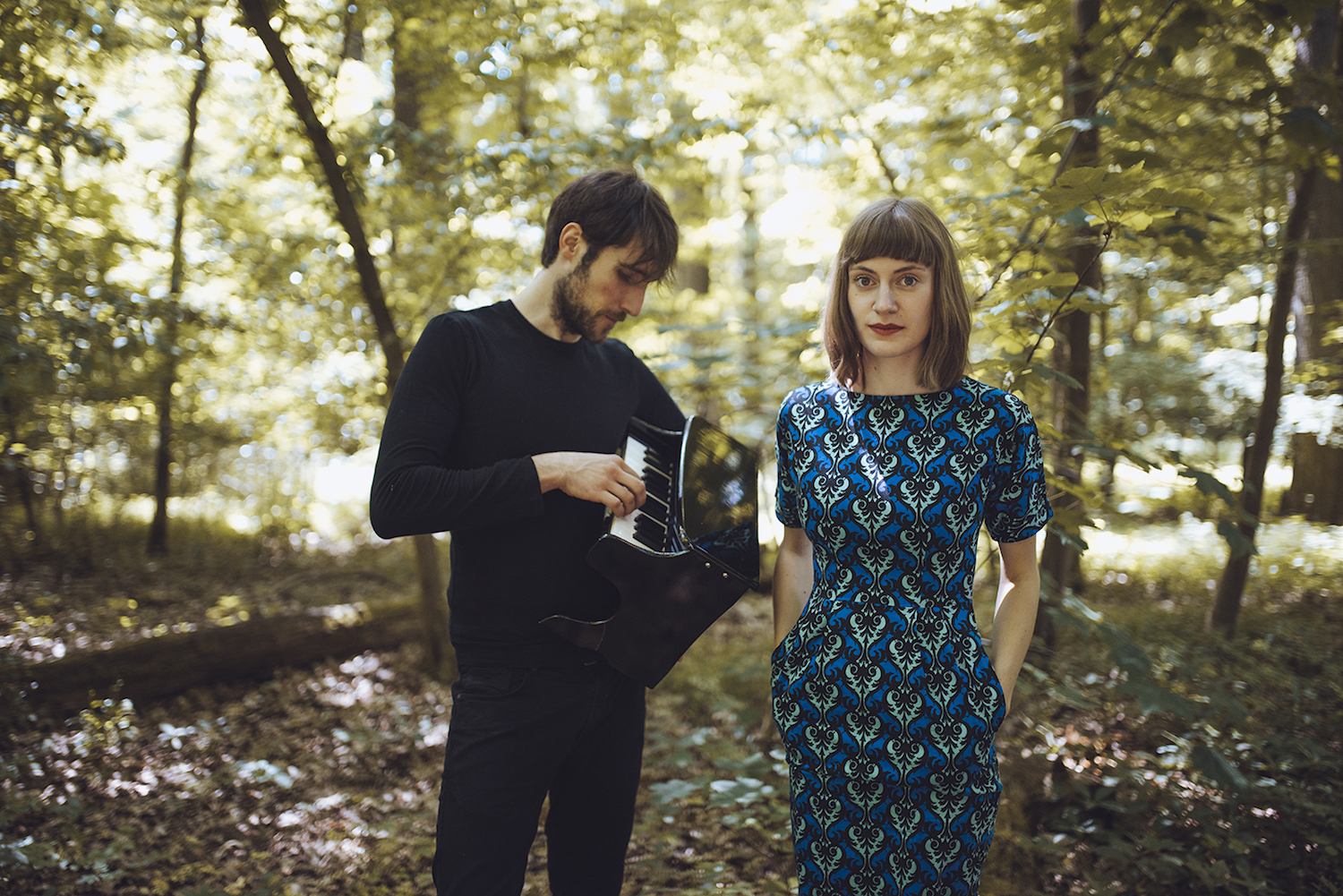 LOVE, THE TWAINS Interview by Christian Lamitschka for Country Music News International Magazine & Radio Show
 Lamitschka:  What is your latest CD and how's it doing?
Answer:  Our latest CD is called "The Inside" and
is going to come out on the 23rd of November, so we're
very curious to see how it will do.
Lamitschka:  How did you choose the title for the CD?
Is there a story behind the name?
Answer:  The title "The Inside" stems from the
last song of the album, which is called "The Boy Who Lived". It
is about resiliance, especially that of children growing up in
abusive families. The song closes with the thesis that "The
understanding of pain/ is gained on the inside of pain". Also, most
of the songs on the album tell rather personal stories, so we thought
that "The Inside" was going to fit either way, with or without
the context of the song it is borrowed from.
Lamitschka:  What is the difference between your last CD and
your current one?
Answer:  Firstly, "Merry Tales", was in large
parts recorded at home, with the help of some of our friends as guest
musicians for a couple of songs, whereas "The Inside" was
recorded in a studio. Secondly, I'd say that the arrangements, as
well as the songs themselves, have become a bit more complex for the
second album. This time, there are just a few songs only played by us
as a duo, for the rest of them we were again accompanied by guest
musicians. Lastly, I think that the topics of "The Inside" are,
with few exceptions, a bit more mature, or perhaps just heavier than
they were on "Merry Tales".
Lamitschka:  What kind of songs do you like to record the
most?
Answer: Any song that involves polyphony, which,
luckily/ therefore, most of ours do. It is just so, so fun to figure
out nice voices to enrich a song with.
Lamitschka:  What is your favorite song among all the songs
you have recorded and what's the story behind it?
Answer:  My favorite of our recorded songs so far is
"People Who Are Kind". We wrote it together with a friend,
Johannes Ziemann, and it is about celebrating the end of a friendship
for the benefit of self-validation. And while most of our songs tend
to be a bit melancholic and serious, and often try to carry along
some sort of message, this one is really light-hearted. Also, we shot
our first (and to this day only) music video to this song, and it was
incredibly fun to do so, especially since we did a dance
choreography.
Lamitschka:  Do you have any interesting stories about how
fans have been affected by your music?
Answer: Affected might be a bit of a strong word here, but some time ago,
I felt really honored when a woman came up to me after a concert and
said that she recently had been super frustrated that her little
daughter only ever wanted to wear pink and generally seemed to lean
towards a pretty stereotypical way of girlishness, even though she,
the mother, tried to raise her kid as gender sensitively as possible.
And then she said that in such a moment she recently had danced it
out in her living room, listening to one of our songs, "Mirror,
Mirror", which is about beauty standards and female rivalry.
Lamitschka:  As an artist, you so many tasks such as
recording, touring, interviews. What do you like best, what's your
favorite activity?
Answer: 
The parts I like the very most are definitely songwriting and
performing/ touring.
Lamitschka:  Is there any place you haven't played
that you would like to?
Answer: So far, we have never played anywhere outside
of Germany, so that would be cool in general.
Lamitschka:  What's the best compliment a fan has ever given
you?
Answer: 
A girl once said that our music reminded her a lot of Kate Nash,
whom I've absolutely loved since the age of 15, but that could relate
to our lyrics a bit better.
Lamitschka:  What's your favorite song that you wish you
could have recorded?
Lamitschka:  Describe what a perfect day is like for you.
Answer:  There would be a lot of nice food, people,
books and also plenty of time to sleep.
Christian Lamitschka (
Ch.Lamitschka@t-online.de
) for Country Music News International Magazine & Radio Show
LOVETHETWAINS Photo (c) Sophie Barthmus