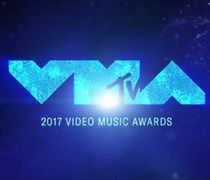 LORDE, Shawn Mendes, THE WEEKND live bei den MTV Video Music Awards
Am 27. August werden die MTV Video Music Awards 2017 verliehen. Moderiert wird die weltweit ausgestrahlte Show von Superstar Katy Perry, die zudem einige hochkärtige Performances ankündigt: Sängerin LORDE, aktuell mit ihrem zweiten Album "Melodrama" erfolgreich, wird ihre neue Single "Perfect Places" live präsentieren. Das Video zum Song feierte vor kurzem Premiere und ist hier zu sehen.

Und noch ein Megastar wird bei den MTV VMAs live auf der Bühne stehen: The Weeknd – für fünf MTV VMAs nominiert – ist dabei und wird seinen Song "Reminder" performen. The Weeknd hat soeben die Remix-Version, die gemeinsam mit Young Thug und A$AP Rocky entstanden ist, auf dem Markt gebracht. Auch Shawn Mendes, der mit "Illuminate" die Fans rund um den Globus begeistert, gehört zu den Performern bei der Verleihung.

Insgesamt steht Kendrick Lamar mit acht Nominierungen ganz oben auf der Anwärter-Liste. Sein von Dave Myers produzierter Clip zum Track "HUMBLE."
ist in den Königsdisziplinen "Video Of The Year" und "Artist Of The
Year" norminiert. Eine Hand voll Kategorien dominiert außerdem Katy Perry mit dem Video zu "Chained To The Rhythm", dem Migos-Feature "Bon Appétit" und ihrem Song "Feels", den sie mit Calvin Harris, Pharrell Williams und Big Sean aufgenommen hat. Alessia Cara freut sich über vier Nominierungen und Rihanna steht mit ihrem DJ-Khaled-Kollabo-Track "Wild Thoughts" auf der Liste. Imagine Dragons, Halsey, Lorde, Ariana Grande und Shootingstar Julia Michaels dürfen ebenfalls auf Auszeichnungen hoffen.