LARRY GATLIN JOINS REGGAE'S ROMAIN VIRGO FOR ISLAND RENDIT
ION OF GATLIN BROTHERS CLASSIC HIT
Gatlin Provides Backup Vocals on Virgo's "California,"
Cover of "All The Gold In California"
John Rich Co-Produces Reggae's Gone Country Album; Hits Stores August 30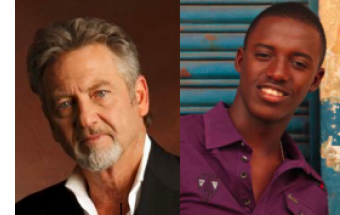 Nashville, Tenn (August 25, 2011) – Country music legend Larry Gatlin never thought he would see the day when a major Jamaican reggae star would cut his Gatlin Brothers classic hit, "All The Gold In California," island-style. Now, thanks to the producer credentials of country music mega-star John Rich (Warner Music Nashville), Cristy Barber, a Grammy-nominated producer and VP of Marketing and Promotions for VP Records (the world's largest reggae label), Charlie Pennachio, Chris Chin, Raymond Barber and Jamaican music heavyweight Dean Fraser, the crossover has been made possible with the upcoming release of Reggae's Gone Country.
Last week, Billboard Magazine previewed the upcoming Reggae's Gone Country album (currently slated for an August 30 release). On the country and reggae historical background, editor Patricia Meschino explained, "Jamaica began its longstanding romance with country music when the island's first commercial radio station, Radio Jamaica and Rediffusion, began broadcasting in July 1950 with country and western tunes on its playlist. Since then, the music synonymous with America's heartland has enjoyed widespread popularity in reggae's birthplace."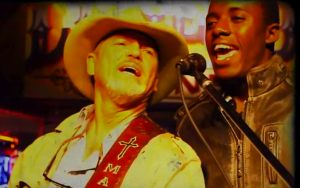 The 13-track album includes some of reggae's biggest stars singing some of country music's greatest songs. Covering Gatlin's classic hit, "All The Gold In California" is
21-year-old Romain Virgo, who, in 2007 won Digicel Rising Stars, the Jamaican equivalent of American Idol. Renamed
"California," the song is the only track on the album to feature contributing vocals by its original singer and writer.
Watch the music video to "California" by clicking HERE.
"While growing up, country music was a significant part of the collection in the house, because my mom loved it so much," says Virgo. "Even though I was young at the time and didn't know the names of most of the artists, I remember hearing 'All The Gold
In California.' As a result, it was such an amazing feeling when I was asked to be a part of this project and remake the Gatlin Brothers' timeless classic and one that I grew up hearing."
On Virgo, Gatlin notes, "Romain Virgo is a wonderful young man. He is really a terrific
singer and performer. I'm grateful for his friendship and am honored that he chose 'All the Gold' on this new album.
Also, a 'tip of the hat' to John Rich for letting me come along on the ride."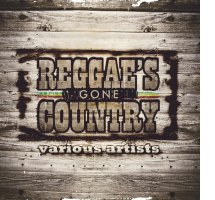 Virgo adds, "I am happy, honored and humbled to be a part of this reggae and country fusion on Reggae's Gone Country and Larry's personality made me feel comfortable during the process. Not only is he someone I look up to musically, but he is an extremely humble and humorous person who immediately makes you feel at home."