LARRY GATLIN ADDED TO PERFORMER LINEUP AT TEXAS HERITAGE SONGWRITERS' HALL OF FAME AWARDS SHOW

Gatlin, Toby Keith & Jack Ingram to Join Honorees Ronnie Dunn &
Sonny Curtis as Performers at the March 3
Show in Austin, Texas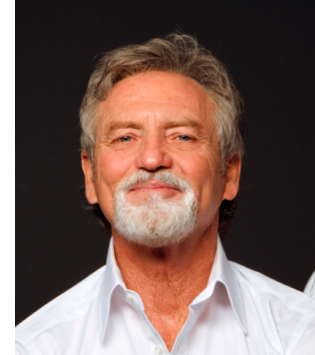 Nashville, Tenn. (February 27, 2013) – Country music legend LARRY GATLIN will perform this weekend at the 8th Annual Texas Heritage Songwriters' Hall of Fame Awards Show. The event takes place on Sunday, March 3, 2013 at ACL Live at The Moody Theater in downtown Austin, Texas.
"Texas
is my home, Nashville is my home away from home," says Gatlin. "Eight
years ago I was voted into the Texas Heritage Songwriters' Hall of Fame
and was then and am now very humbled by that great honor."
Each
year, the Texas Heritage Songwriters' Association (TxHSA) honors
songwriters during a live Awards Show and induction ceremony—the Hall of
Fame inductees are those who embody and celebrate the unique history
and culture of Texas through their songwriting. This year's roster
includes legendary artists Ronnie Dunn, Sonny Curtis and Roger Miller.
Gatlin
notes, "This year's inductees, Sonny Curtis, Ronnie Dunn and one of my
mentors and my great friend, the late Roger Miller, will feel the same
way I felt when inducted. Congrats fellars, and welcome to our happy
little band."
Honorees Dunn and Curtis will offer a featured performance after accepting their awards. Plus, Jack Ingram will open the show; Gatlin, a TxHSA Hall of Famer, will perform; and country music superstar Toby Keith will deliver a special performance in honor of one of his most loved songwriters of all time, Roger Miller.
This
event brings together past Hall of Fame inductees and honors those
whose contributions allow Texas songwriters to continue doing what they
do best. Every year at the Hall of Fame Awards show, one person is
recognized for their support of the songwriting community with The
Darrell K. Royal Patron Award. This year's recipient is the late Robin
Ratliff Shivers, Founder of Health Alliance for Austin Musicians (HAAM),
longtime philanthropist and enduring supporter of the music community
in Austin.
Sunday's
Hall of Fame Awards Show will close out TxHSA's weekend-long Homecoming
celebration, which takes place March 2-3, 2013, and is packed with
performances from past inductees, Grammy award nominees and recipients,
and renowned songwriters and recording artists.
On
Saturday evening, TxHSA will host the Darrell K Royal Songwriters'
Homecoming—a VIP/sponsor party at the Bob Bullock Texas State History
Museum—where Chris Stapleton, Scotty Emerick and Mac McAnally will take the stage for an intimate acoustic performance.
To purchase tickets to the 8th Annual Texas Heritage Songwriters' Hall of Fame Awards Show, visit
www.ACL-Live.com
.
About Larry Gatlin & the Gatlin Brothers
The
close family harmonies of Larry, Rudy and Steve Gatlin gave the trio a
signature sound that led to country classics like "Houston (Means I'm
One Day Closer To You)." The brothers won a GRAMMY Award for their 1976
breakthrough hit, "Broken Lady," and reached #1 with "I Just Wish You
Were Someone I Love" two years later. Along with five career nominations
for the ACM Vocal Group, the Gatlin Brothers picked up three 1979
trophies – Single of the Year ("All The Gold In California"), Album of
the Year (Straight Ahead) and Male Vocalist of the Year for Larry
Gatlin, also a talented songwriter who composed all of the group's
singles. To date, the brothers hold 36 Top 40 Hits to their credit.
About Texas Heritage Songwriters' Association:
Founded in 2005 by 6th-generation
Texan Terry Boothe, the Texas Heritage Songwriters Association (TxHSA)
is a non-profit organization dedicated to honoring and celebrating Texas
songwriters who have played an important role in defining and
interpreting Texas' distinctive culture. Since 2006, TxHSA has been
producing an annual public event, the Texas Heritage Songwriters Hall of
Fame Awards Show, which serves as an induction ceremony for that year's
honorees. In addition, TxHSA is involved with both the Center for Texas
Music History and the Southwestern Writer's Collection at Texas State
University in supporting young songwriters and further protecting the
State's musical heritage. TxHSA regularly donates a portion of its
proceeds to organizations that support Texas musicians and songwriters,
including the Health Alliance for Austin Musicians (HAAM).