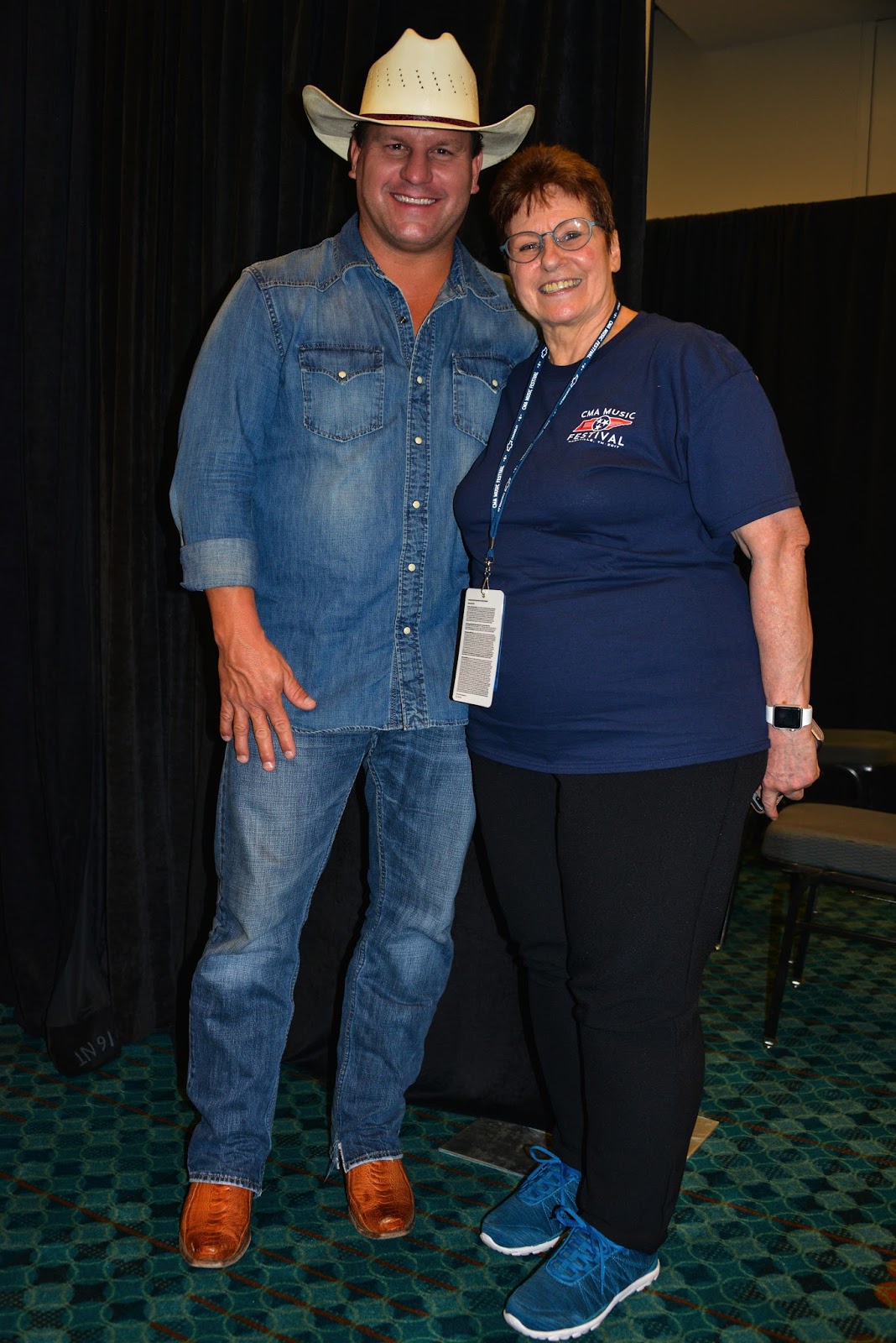 Interview with Shane Owens by Heidi Duss for Country Music News International
What was your big brake that got you into the
music business?
I grew
singing gospel music in a church. I always had a great passion for country
music.
I got
approached by the Record Label Amerimonte Records out of Nashville, we went to
cut a record and here we are.
What has been your biggest challenge so far?
For
traditional artists, it is getting your songs played on the radio. But we had
so many great things happening lately, I made my Grand Ol' Opry Debut, and I'm
currently on nr. 23 on music row with my new single.
Can you tell me something about your new album
Where I'm coming from and its titles?
Well, it is
traditional country music to begin with, if you love traditional country music
you will love this record. It is produced by James Stout, one of the big names
in the business, Randy Travis is my executive producer.

 

John Anderson and I have a cut on a record
with a hit he had in 1981 called Chicken Truck. We recut this song and he came
in to sing on it. So we got a lot of big name acts on this project, I think
that is one of the reasons we have a lot of success. There are eleven titles on
this album, all traditional country.
Can you tell me something about each of these
titles?
We got a
song called Country never goes out of style, this was the second single, Where
I'm coming from was the first single. I write a lot about everyday live and
what country music means to me and family, I'm a family oriented man. I love to
write these songs and there is a variety on here. There is the song I was
telling you about with John Anderson, Chicken Truck, then there is a song
called God and the ground she walked on, which is what we call a tearjerker.
Every song on there was written from the heart by some of the biggest names in
Nashville and I was blessed to be able to go in there and write with them as
well.
Do you write most of your own songs?
I write a
lot, but not all of them, there is a reason why there are a lot of big name
writers in Nashville, everyone goes to them for good stuff.
How do you choose the title for a song?
Well, it is
just one of these things, when I hear it, I'll know it. I get a lot of good
songs pitched to me. I may be out hunting or fishing and come up with a title,
or I may be hanging out with my boys, or just have something happen in everyday
life. I like to write about things that happen in everyday in our life.
Do you have a favorite song of the ones that
you recorded?
I got to
say God and the ground she walked on is probably my favorite. It's hard to
choose, because they are all great songs. I miss my grandmother and
grandfather, they passed on, when I sing that song I think about them a lot, so
this is close and dear to my heart.
What do you think of today's music industry?
I think
it's wide open, everybody is doing something different, everyone is talented in
their own way, I'm more traditional, so I'm going to stick to doing what I can
do and not try to be be anything different. There is a lot of talent in
Nashville, I'm just country.
Is there anything you would change if you could
do so?
No I don't
think I would, everything is happening so fast, we're living in a different age
nowadays and I'm just glad I'm part of country music and sticking to my roots.
I try to write the best songs I can write and make the best music I can make.
What are your plans for the future?
We're doing
a lot of touring and a lot of radio stuff right now, we got to get back to the
studio and I got to be writing pretty quick, I need to write some more hits. We
are about to cut another record so we need to get back in the studio. We have a
lot of hard work to do and we don't have a lot of time to do it in.
You do a lot of traveling, do you find time for
your private live, family and friends?
Lately I
have not had much time at home. I'm an avid outdoorsman and I'm a family man, I
love to spend time with the family, go camping, go to the beach, spend time
with the wife and kids and I have not been able to do that much, but this is
one of these jobs you can't do from home, so we got no Joyce, we got to go out
and travel. I'm not crazy about airplanes, but I'm getting used to it.
You have been overseas, have you ever been to
Switzerland?
No, I have
never been to Switzerland so far, but we hope we get to come soon.
What is your biggest disappointment and what is
the nicest thing happening to you in your career so far?
There have
been so many good things happening to us lately. I can't think of anything bad,
I know this sounds weird, but I got to do the Opry, I got to do Randy Travis' Tribute
show, I got to watch him inducted to the Country Music Hall of Fame, him, Fred
Foster and Charlie Daniels as well. And we're doing a lot of stuff on TV, so
right now I'm just counting my blessings and riding this wave out and seeing
where it takes us.
What message would you like to give to the
people?
I would
just like to say from one to another, God bless all our country music fans, God
bless our country, how much we owe to the military men and women, how much they
mean to us. As a whole, just letting everybody know how thankful I am for them believing
in me and the project. Because if it would not be for the country music fans
and for people like you and what you are doing today, we could not be doing
what we love to do. It takes all of us working together.