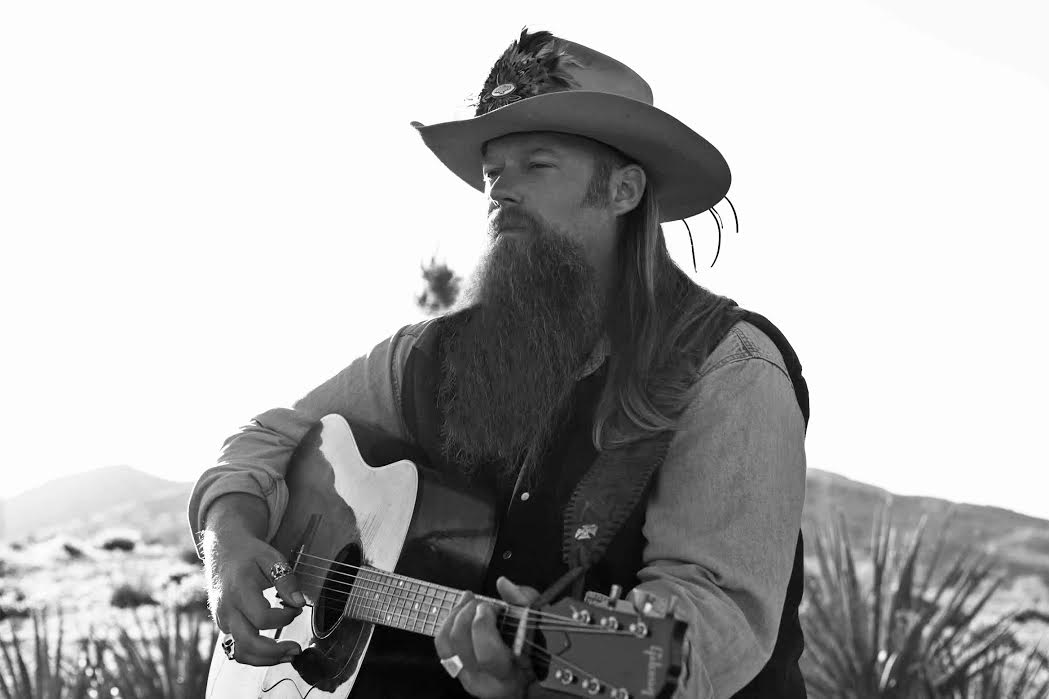 Interview with Gethen Jenkins by Christian Lamitschka for Country Music News International Magazine & Radio Show
Lamitschka:
What is your latest CD and how's it doing?
Answer:
Our latest EP is titled  Where the Honkytonk Belongs. It's named
after the song on the album about being on the road in Texas after taking home
the Ameripolitan Music award for Best Outlaw Group in 2015. It inspired me and
I just had to write a damn song about it.
Lamitschka:
Please tell us about the songs on your album (influences, etc).
Answer:
The first song Where the Honkytonk
Belongs was inspired while being out on the road in Texas where we took
home the Ameripolitan Award for Best Outlaw Group.
Hot Rod Rollerwas inspired by a night in San
Diego California where I spent a night at a Rockabilly bar.
This Ol' Prisionwas inspired by a cousin of
mine that went to prison and a buddy that was trying to drink himself to death.
Cajon Passis inspired by two things-
riding my motorcycle with my buddies and the Cajon Pass on the I15 highway
headed to the High Desert
Bell Mountainwas inspired by a town off he
beaten path called Apple Valley where I go to ride my motorcycle and go to
clear my mind. My local watering hole has a direct view of Bell Mountin. A big
ol' rock of sage and sand.
Honkytonk Lifewas insipred by my honky tonk
hero Mr. Billy Joe Shaver. Upon hearing we were going to open a show for him, as
soon as I hung up the phone with the promoter I started writing. Billy Joe
still inspires me today even after sharing the stage with him many times.
Lamitschka:
Your current single is being played by Sirius radio. What do you feel is special
about this song that makes people want to hear it?
Answer:
Well, I think it's a good hard core honkyonk tune that folks can relate to
about traveling, raising hell on the weekend, dancing and drinking beer. Doing
the things you love.
Lamitschka:
Do you have any interesting stories about how fans have been affected by your
music?
Answer:
Theres a few that come to mind. A gentleman at a local show told me that This Ol' Prison helped him heal from the
loss of his father due to cancer.
Lamitschka:
Who inspires you musically and how deep do your musical roots run?
Answer:
I have several musical influences. Being born in West Virginia on the edge oft
he  Appalachian Mountains, Bluegrass,
County Music, and Southern Rock were very prevalent in my childhood.
I
would have to say my two biggest musical influeneces are my mother and father.
My mom
sang to me every night. When I was eight years old, my dad tought me how
to play guitar.
Lamitschka:
If you had the chance to change something about the music industry, what would
it be?
Answer:
Take the POP out of Country
Lamitschka:
Are you doing anything to take music beyond its current borders or are you
happy where it is?
Answer:
Being a roots artist, I am not a big fan of a the Contemporary County infused
with dance beats or auto tune stuff. I like music that is moving and about
something. Not just loud with no depth. Good lyrics, good meolody, great
musicianship, and live performance is king.
Lamitschka:
What inspired you to become an artist?
Answer:
I feel I have a natural given talent for music. My parents definetly helped
cultivate that. You can't write a song if you don't have anything to say. And if
you don't have life experience you won't have anything to say. Fortunetly for
me my adventures in ramblin started at a very young age which has given me a
lot of life experience in a short amount of time.
Lamitschka:
What moments in your career stand out in your memory as highlights and
achievements which you are proud of?
Answer:
The thing that means the most to me is when someone comes up to me and shares
how a song made them feel or how much they enoyed or were moved by my show.
That is my reward.  I have had the
privilige of sharing the stage with some of country musics iconic legends. What
brings me the most feeling of accomplishment is the poeple. That is who I play
music for. It's for them.
Lamitschka:
When you get time off, how do you like to relax?
Answer:
Harley Davidson Motorcycles, campfires, sunsets, beer and whiskey
Lamitschka:
Describe what a perfect day is like for you.
Answer:
I wake up with a song idea. Pour a cup coffee, write a new song, go for a
motorcyle ride, get ready for a show. Play a packed out show and spend time
afterwards getting to know the people that came. End withlLate night breakfast
and drinks.
Christian Lamitschka ( Ch.Lamitschka@t-online.de ) for
Country Music News International Magazine & Radio Show